Since the
Guiyang-Guangzhou high speed train
has been operated in the end of 2014, there are only 2 hrs from
Guiyang
to
Guilin
, and 4 hrs from Guiyang to
Guangzhou
. This rail route is a route covered with so many delicious food. So for people who love eating, the following food guide will be a precious information when taking Guiyang-Guangzhou high speed train.
Guiyang-Guangzhou high speed railway is in a length of 857km. From Guiyang to Guangzhou, there are 21 stations, namely, Guiyang North, Guiyang Station, Longli North, Changming Station, Dong Station, Sandu Station, Rongjiang Station, Congjiang Station, Sanjiang Station, Wutong Station, Guilin West, Guilin North, Yangshuo Station, Gongcheng Station, Zhongshan East, Hezhou Station, Huaiji Station, Guangning Station, Zhaoqing East, Sanshui South, Foshan West, Guangzhou South, etc.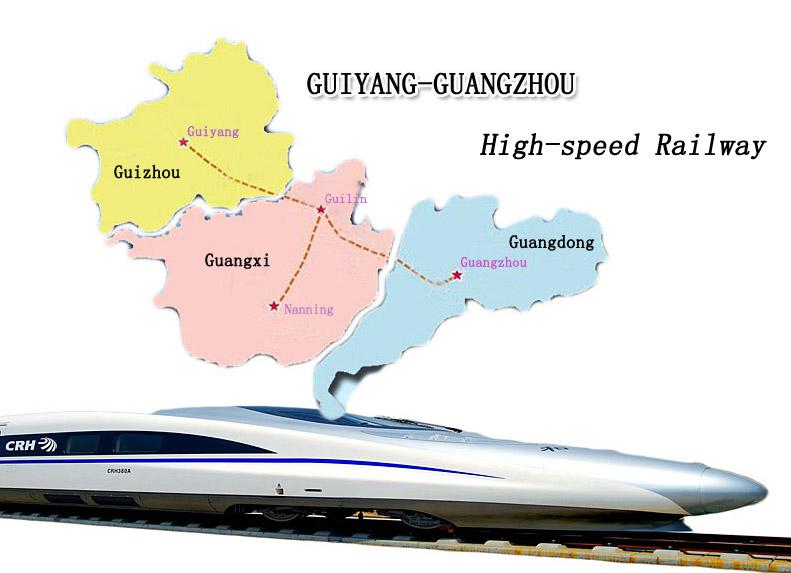 ---
♦ Guiyang North Station

Guiyang is famous for its clean and beautiful city construction. And most scenic areas are named with "park". And insides these parks, the lakes, the hills, the pavilions, all of these build a charming Guiyang City. And Guiyang is not like the big cities in China, the leisure life pace brings you a comfortable atmosphere.
Food: Lei Family Tofu Ball, Lotus Leave Glutinous Rice Cake, Qingyan Town Tofu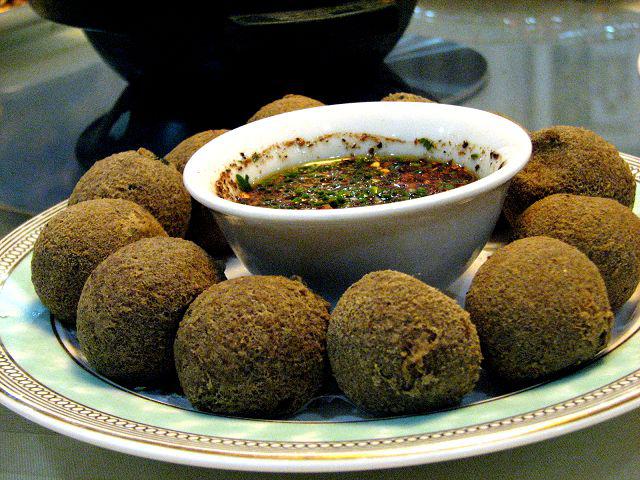 Lei Family Tofu Ball
---
♦ Longli North Station

Longli area is administrated in Guizhou Qiannan Buyi & Miao Minorities autonomous prefecture. The village here have been kept more than 100 years. This area is unpolluted by the modern culture.
Food:
Longli Pear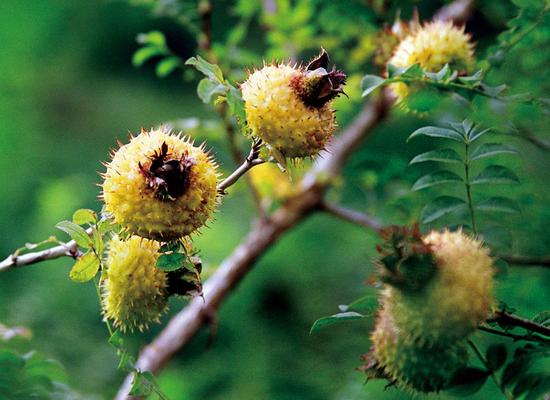 Longli Pear
---
♦ Duyun South Station

Duyun City locates in the Jianjiang River area. Jianjiang River is the junction of many small streams which flow into Yuan River. Duyun City is a place dwell-wed by many minorities such as Buyi, Miao, Shui, Dong, etc.
Food:
"Chong Chong"Cake, Dushan Salty Chinese Sauerkraut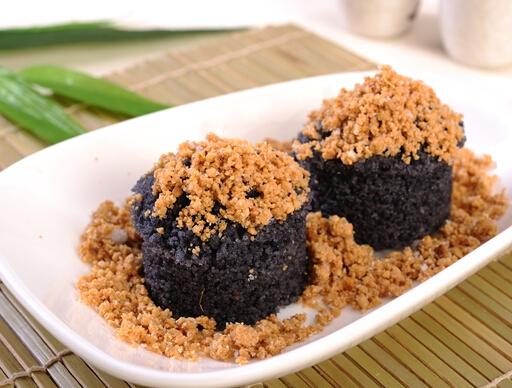 "Chong Chong"Cake

---
♦ Sandu Station

Sandu County is rich in the minorities tourism resource. The main tourism sources include forest resort, national reserve area, ancient city relics, Shui minority village, etc
Food: Sandu Chili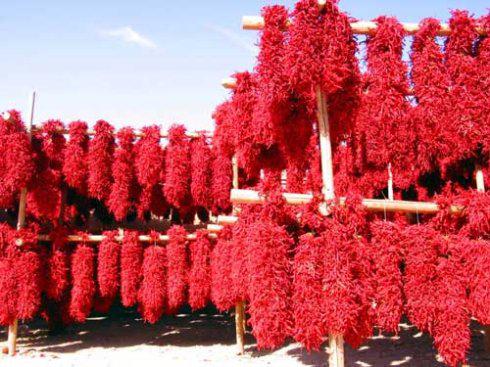 Sandu Chili
---
♦ Rongjiang Station

Rongjiang, named for the countless banyan trees in this area, is a place with various minorities cultures, including Dong, Shui, Miao, Han, etc. Rongjiang is regarded as the original land of Miao and Dong minorities.
Food: steamed vermicelli roll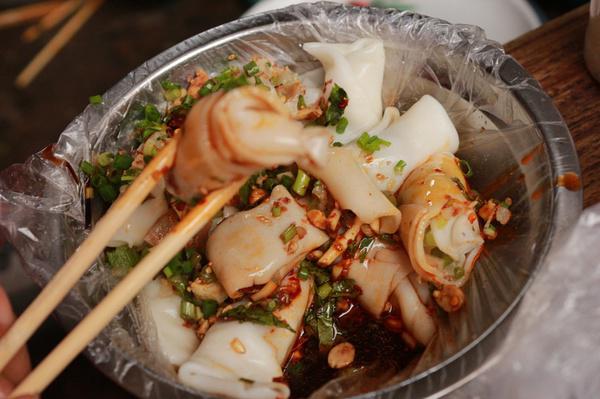 Steamed Vermicelli Roll
---
♦ Sanjiang Station

Sanjiang locates on the juction of Hunan, Guangxi and Guizhou. There is the world No. 1 drum tower - Sanjiang Drum Tower. And there is the longest wind and rain bridge in the world - Chengyang Wind and Rain Bridge.
Attractions
:
Chengyang Wind and Rain Bridge
,
Sanjiang Drum Tower
Food: Sour Fish, Sour Duck, Sour Pork, etc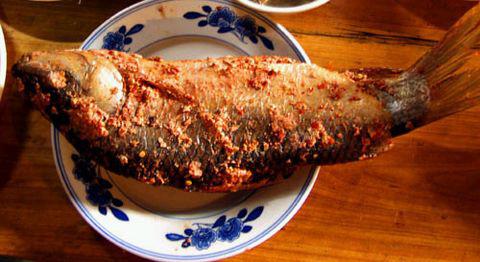 Sour Fish
---
♦ Guilin Station

Guilin
enjoys a fame for the famous sentence "Guilin landscape ranks the top in the world". Guilin is a place worth to spend a vacation. Spend some time to appreciate the scenery, the culture, and the leisure life, you will have a memorable trip.
Attractions
:
Li River
,
Elephant Trunk Hill
,
Reed Flute Cave
Food: Guilin Rice Noodle, Lijiang Fish, Lijiang Crab, Lijiang Snail
♦ Yangshuo Station

Yangshuo is famous for its countryside scenery and the Shangri-La lifestyle. The Karst landform here shows you a real Chinese traditional landscape pictures.
Attractions
: Li River,
West Street
, Yangshuo Countryside
Food: Oil Tea, Guilin Rice Noodle, Rice Dumpling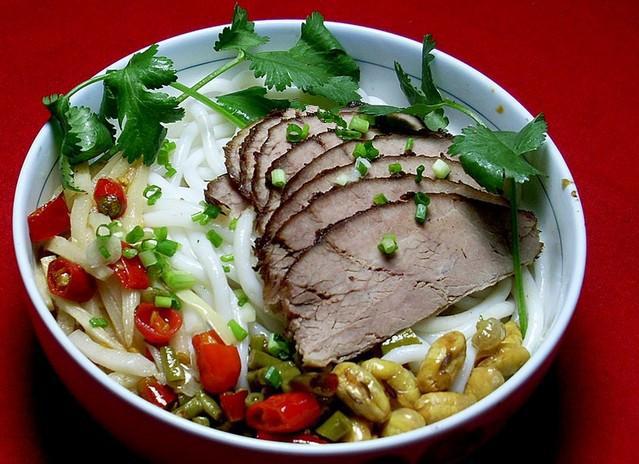 Guilin Rice Noodle
---
♦ Gongcheng Station

Gongcheng develops its unique eco scenery and minority culture. The famous "Peach Blossom Festival" becomes the new brand of Guilin spring season tourism.
Food: Oil Tea, Taro Cake, Chinese New Year Cake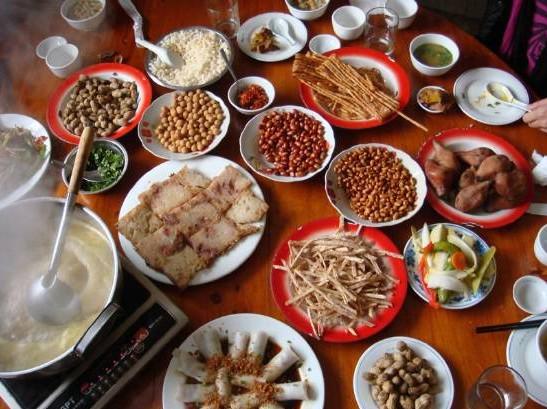 Oil Tea

---
♦ Hezhou Station

Hezhou is another typical city in Guangxi, scenic area & minority culture. And the famous Yao minority festival Panwang Festival is held here each Oct 16 of Chinese calendar.
Attractions: Huangyao Ancient Town

Food: Dou Chi (salt black bean)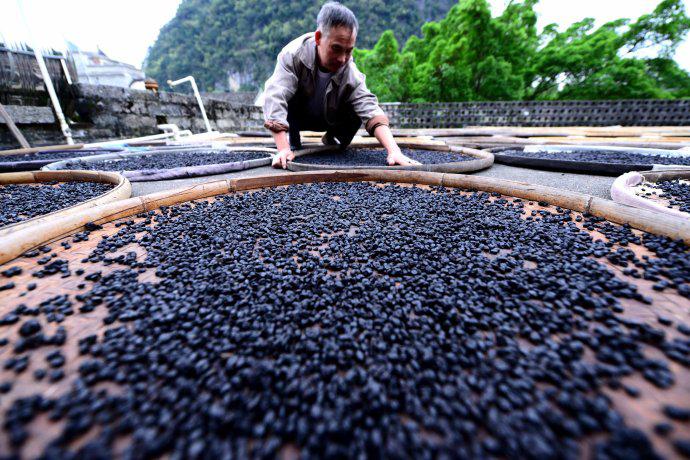 Dou Chi (salt black bean)
---
♦ Zhaoqing East Station

Zhaoqing locates on the south side of the Tropic of Cancer. The whole area near the Tropic of Cancer is deserts or barren lands. But the Dinghu Mountain in Zhaoqing which is also near the Tropic of Cancer is a paradise. It is a land with forest and waterfall, titled as "the green diamond on the Tropic of Cancer".
Food: Zhaoqing Chinese Dumpling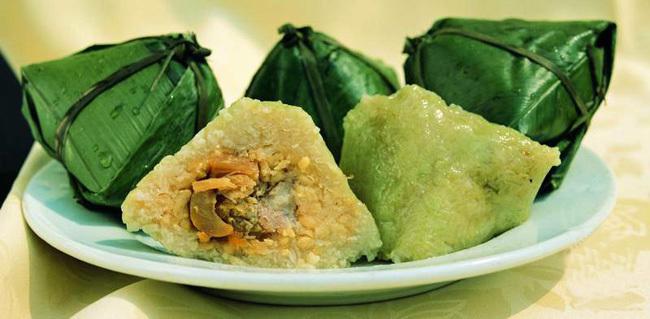 Zhaoqing Chinese Dumpling
---
♦ Sanshui South Station

Sanshui City is a beautiful city famous for the Lotus World Park. The park is the largest scale lotus park in the world with various lotus. Besides, the architectures inside are also in a high value.
Food: Sanshui Leping Giant Steamed Stuffed Bun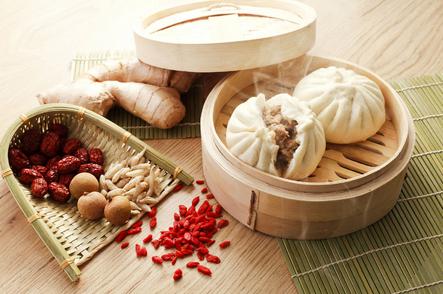 Sanshui Leping Giant Steamed Stuffed Bun
---
♦ Foshan West Station

Foshan is the hometown of Fei-hung Wong and Bruce Lee. It is titled as "the home town of Chinese Kung Fu", the original place of Southern Style Chinese Kung Fu. Besides, Foshan is also the original place of Canton Opera.
Attractions: Foshan Ancestral Temple. Xiqiao Mountain

Food: Double-boiled fresh milk, wonton noodles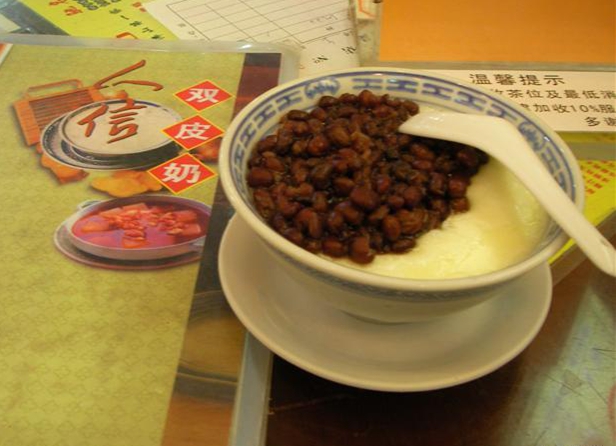 Double-boiled fresh milk
---
♦ Guangzhou South Station

Guangzhou
, the capital of Guangdong Province, is famous as the capital of flowers. So during spring festival, the flowers market in Guangzhou will be worth to have a visit. Guangzhou is also a shopping paradise for women.
Food:
Cantong Morning Tea
including shrimp dumpling, steamed bun stuffed with barbecued roast pork, desserts, ect.