We're Top China Travel
A local expert you can trust , specialized in offering best tour packages to China & Asia .
Founded in 2006, Top China Travel is one of the largest online travel agencies based in China. As an inbound travel brand of China International Travel Service Guilin Co., Ltd., Top China Travel offers professional travel services to those who travel to China & Asia, aiming at creating them ever-lasting vacation memories . Over 60 years of professional service earns us a strong reputation for knowledge, experience, efficiency and integrity, and it also makes us one of the best DMC of China inbound tours.
Relying on www.topchinatravel.com as a platform, making full use of our first-hand resources of China, we offer hundreds of itineraries, which cover the most destinations of China and suit for different travelers. All the tours can be customized as required. Except for English , Top China Travel also offers multi-lingual service and has its websites in Spanish, French, German and Italian. The professional guide team in multi-language will ensure you an amazing holiday in China.
Top China Travel never stop. We extended our business to other Asian countries, such as Thailand, Vietnam, Cambodia, Myanmar, Laos, Malaysia, Singapore, Indonesia (Bali), Japan, South Korea, Nepal, Bhutan, India, etc., providing one-stop service to those who plan to travel in Asia. A new Asia travel brand --- TopAsiaTour (www.topasiatour.com) was founded in 2016. Multi-lingual websites and professional service will provide more convenience to the world-wide travelers, creating them a incredible journey.
What we do & offer
We provides all kinds of tours to 20+ countries in Asia and 100+ destinations in China.
Why Choose Top China Travel
We are an award-winning tour operator, your trusted travel expert in China.
What our travelers say
Each review gives us energy to move forward. Browse the recent reviews and the detailed itineraries our clients took to inspire your trip!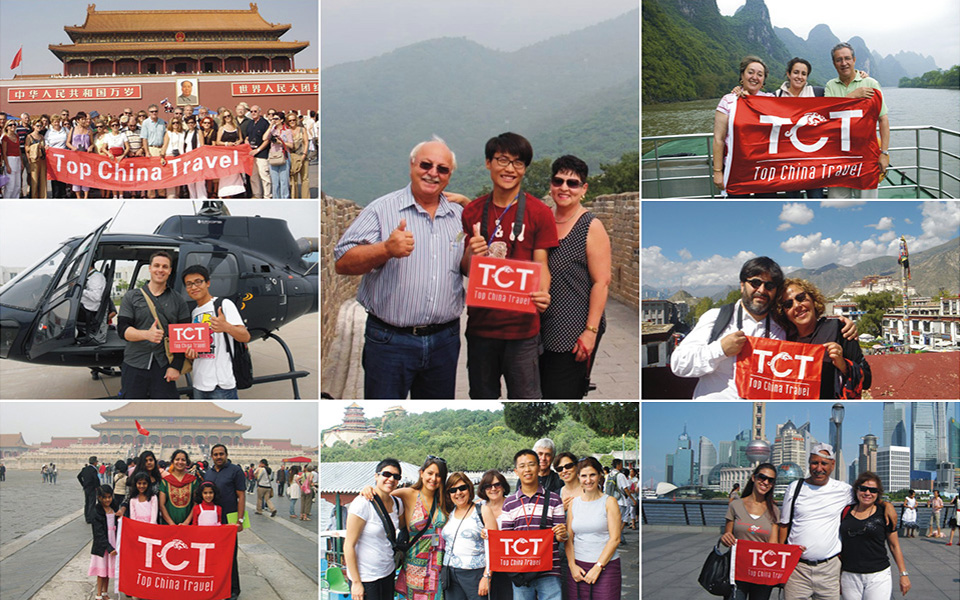 Meet our team
We are a reliable team of experienced travel experts offering travelers with both join-in group tours and creative tailor-made trips across China and Asia.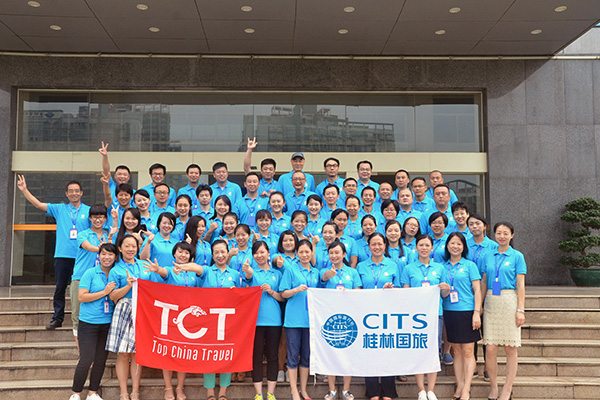 Professional Team
Top China Travel has a professional sales team. From choosing authentic local experiences to arranging wonderful accommodations, TCT travel experts help to design an itinerary with your interests in mind, making a tour that you won't want to end.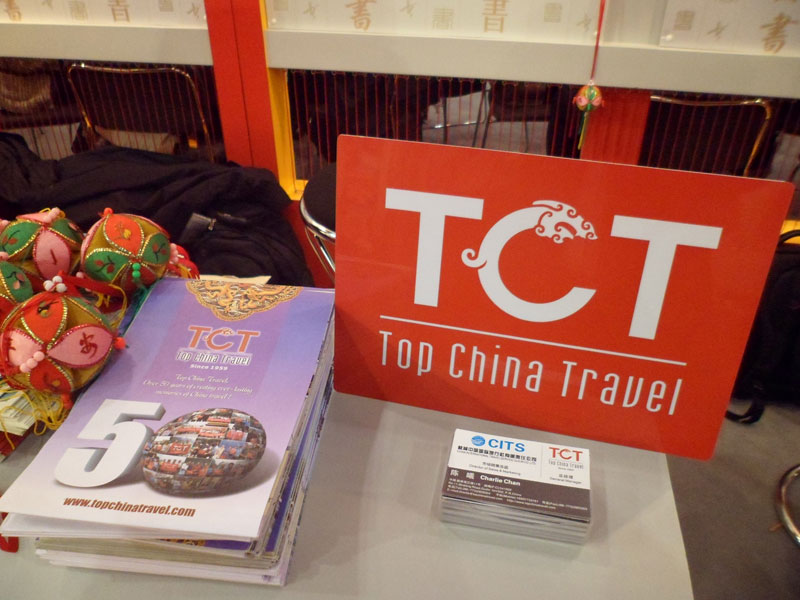 TCT at Travel Trade Shows
CITS Guilin is active in some world renowned associations, and is engaged in many large exhibitions and travel shows, to show our outstanding image and strengthen connections with peers of the tourism industry.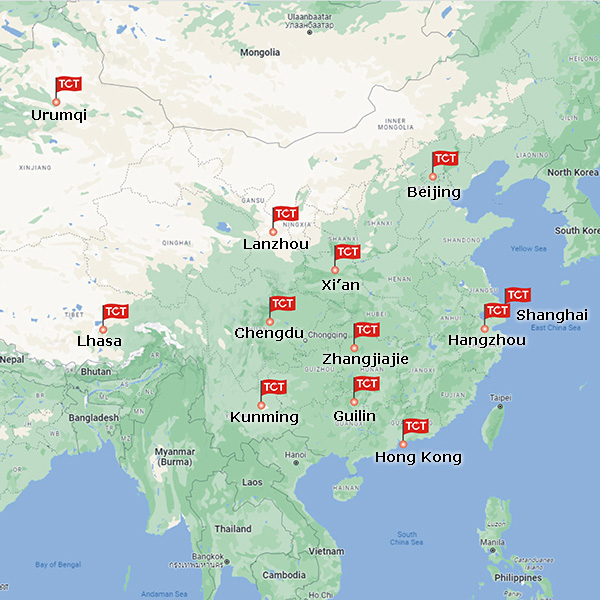 Get in Touch with TCT
We have set offices in several cities of China. You are welcome to visit us and talk your trips in person!
Beijing Office: Room 4029 Zhongren Mansion, 10 Chaowai Street, Chaoyang District, Beijing
Xi'an Office: Building 3#, Free Trade Industrial Park l, 2168, 4th Zhenghe Road, Fengdong New District, Xian
Shanghai Office: Apt.23B,Building 3,Heng'an Mansion, 333 Shimen Road(No.2), Shanghai
Guilin Office: 18 Lushan Road, Xicheng Industrial Park, Guilin
Chengdu Office: 2 Nandajie Street, Suite 1906, Changfu Garden, Qingyang District, Chengdu, Sichuan, China
Kunming Office: Room118, Dongfeng Road, Kunming, Yunnan, China
Contact Us
We would love to hear your idea about your trip to China or Asia, so that we could help you to create a tour in your style.
Tel: 1-800-9182657(USA & CA toll free), +86-773-2885326
Fax: +86-773-2805303
E-mail:  sales@topchinatravel.com
Skype: topchinatravel
Office hour (GMT+8): 09:00am-12:00pm, 14:00pm-18:00pm
Via WhatsApp :