TCT Sales Team
An Experienced Professional Team
Topchinatravel.com is an online tour operator based in China, operated by a professional sales and marketing team. We strongly believe in the value of teamwork, which is the irreplaceable key to our success in the fierce competition of industry. Our travel consultants team up to present you with the most efficient quality service as well as a pleasing China tour experience.
All of our travel consultants are local Chinese, having lots of opportunities to travel to every corner of the country. Their first-hand knowledge will benefit to design a more suitable China tour program for you. Our consultants are professional local experts. Most of them dedicate themselves to the travel industry for more than 5 years. Their rich experience and thoughtfulness will guarantee you an unforgettable China experience.
When you are planning a trip to China, but have any questions about your China tour, please do not hesitate to contact us by email or telephone. Our travel consultants will be pleased to offer you the necessary assistance, meet your tour requests, and create you a memorable holiday in China and Asia.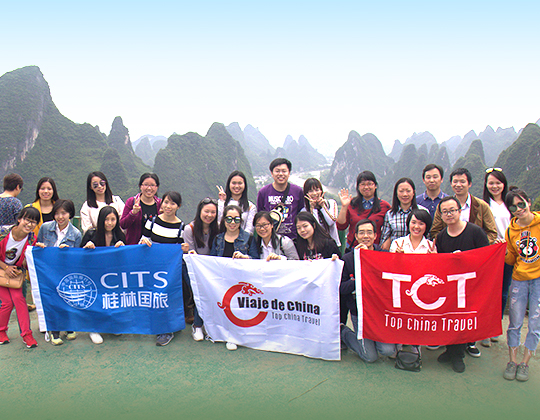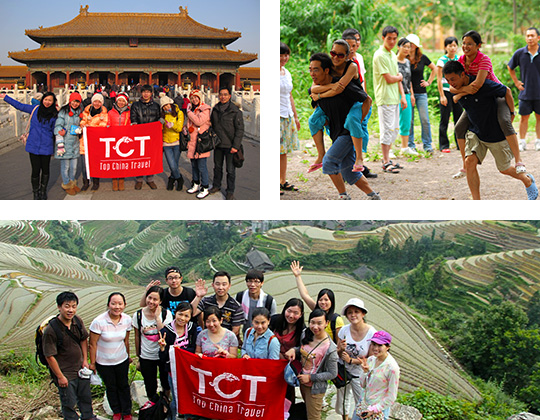 Have a face-to-face communication with TopChinaTravel
TCT sales team is an active participant in international travel trade shows. If you also went to some tourism trade shows, you might meet us at those famous shows, such as ITB, PATA, WTM, ITM, EIBTM, etc. Those tourism shows are a great stage for us to promote business, meet old friends, and establish new partnerships. TCT in Travel Events
Welcome to visit us in Guilin, China
Furthermore, Welcome to visit us in Guilin!
TCT office is located in Guilin, a small but beautiful city in Southern China. If you happen to have Guilin in your China tour plan, we warmly welcome you to visit our office. We hope to have a face-to-face talk with you, listening to your tour experience in China and your idea about this trip. You will find it also to be a nice memory during your trip to China!
Besides, our travel consultant will go to the hotel where you are staying in Guilin to meet you if your tour itinerary is too tight to visit our office. Company Address & Telephone