Celebrities Travel with Us
As a time-honored brand and the biggest travel agency in Guilin, even in Guangxi Province, we, CITS Guilin, has well grabbed the honor to entertain and arrange tours for tourists from all over the world each year. Besides, we also assist local government reception when some world celebrities visit Guilin. It is really a great reward for our hard work.
Just imagine, traveling with a VIP, that's really a memorable experience! Actually, it's a pleasant journey but more of a challenge to our services. We did it! So here, we have the pleasure to share our joy with you, our dearest friends.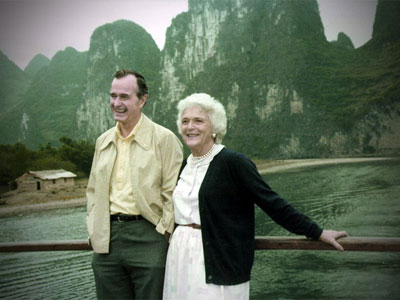 In October, 1985, US ex-president George Bush and his wife visited Guilin, enjoying their cruising on Li River. CITS Guilin assisted local government reception, offering guide service escorting Mr. & Mrs Bush.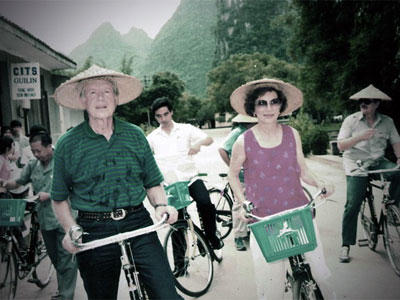 At the year 1987, US ex-president Jimmy Carter and his wife visited Guilin, riding bicycle in Yangshuo countryside, escorted by CITS Guilin's guide, as an assistant to the government reception.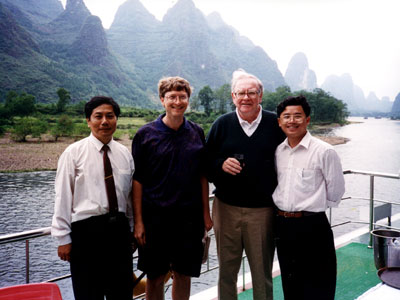 Bill Gates and Warren Buffet visited Guilin in 1995.CITS Guilin's ex-deputy general manager and government official escorted on board of Li River Cruise.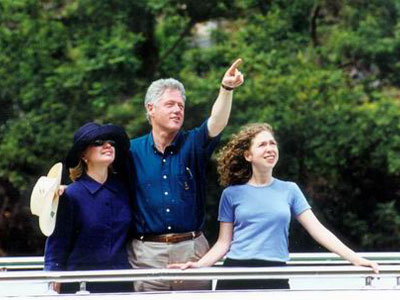 US ex-president Bill Clinton and his wife Hillary Clinton (US Secretary of State) traveled to Guilin in 1998, taking Li River cruise. CITS Guilin assisted local government to arrange their trip.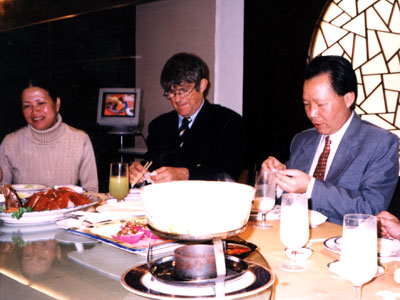 In 2002, former China National Football Team coach Milutinovic visited Guilin. CITS Guilin provide professional Spanish-speaking guide to escort as the assistant to the government reception.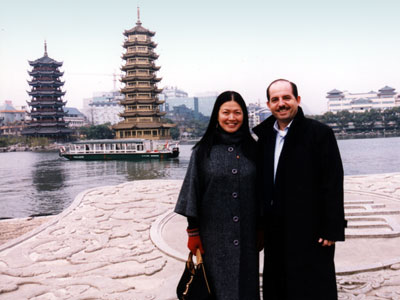 The president of Columbian Senate Gomez visited Guilin in 2004. CITS Guilin also assisted the local government to arrange the trip for him, offering professional Spanish-speaking guide service.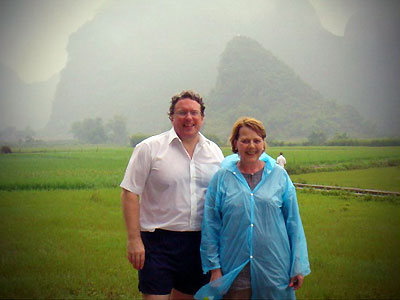 In 2009, the June, Ambassador of Ireland and his wife traveled to Guilin. Their tour was arranged by local government and CITS Guilin.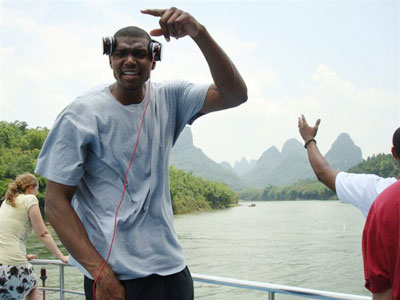 The famous basketball player Andrew Bynum of Lakers was accompanied by CITS and visited Guilin in July, 2009.