Zhujiaojiao Water Town is one of the good choices when travel in
Shangha
i. Just spend half a day there, and you will find a comfortable lifestyle and have a joyful impression of Shanghai.
Since recently I say some pictures of Zhujiaojiao, these pics cause me remind my summer trip to this beautiful water town which is just around Shanghai, not as far as
Tongli
,
Wuzhen
,
Zhouzhuang
, etc. My
Zhujiaojiao Water Town
was in the July, the summer month with enough sunshine. I still remember the heat day which caused everyone become a lazy bone.
I though may be temperature in water town would be lower than the urban area. So I just started to visit Zhujiaojiao Water Town. When strolled in this place, a leisure atmosphere was surrounded. For me, it was fresh to do sightseeing around this water town. Sometimes taken photos on the bridge, sometimes inside the market, sometimes just standing on the door of the shop, all of this pictures were beautiful and shown a leisure day in Zhujiajiao.
The most great thing was renting a bot and doing sightseeing around the water town. When sit on the boat, just felt cool and comfortable, not any annoyance of the summer heat. It is hard to think that Shanghai also can be a picturesque city with this kind of landscape.
Enjoyed the scenery when cruising on the boat, we could not miss this chance to take enough photos and save this leisure trip in my camera. After that cruising, it was time to have the lunch. Not very delicious but too expensive. I just confused why this restaurant can charge in a totally unreasonable price here. My friend explained that because Zhujiajiao was a popular destination and this restaurant not ran for reputation, just for benefits only.
After lunch and had a walk around this place, suddenly, we saw a small group of foreigners canoeing on the river. I admired their courages to have this activity in this summer day. But not wanted to be a part of them, because I was afraid of the terrible summer heat and the strong sunshine.
It was a leisure day in that summer, a day caused me to memory the most beautiful time in the life.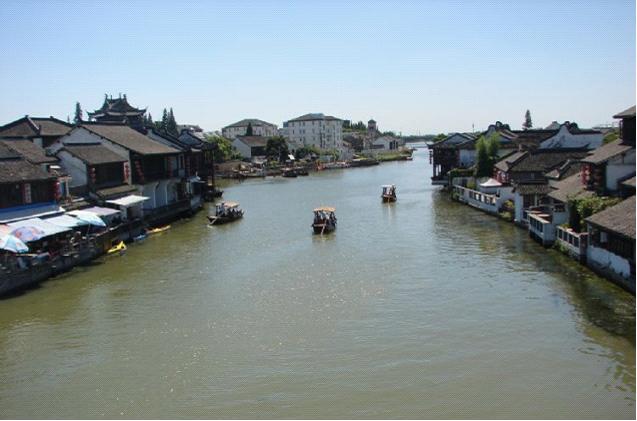 The traditional picture of Zhujiaojiao Water Town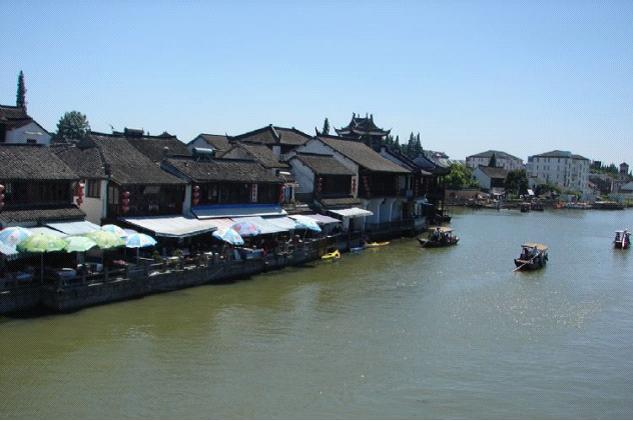 The prosperous scene along the river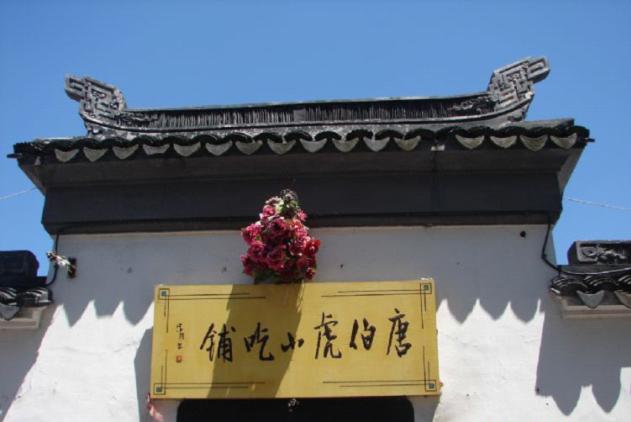 An interesting shop named "Snowster's snacks shop"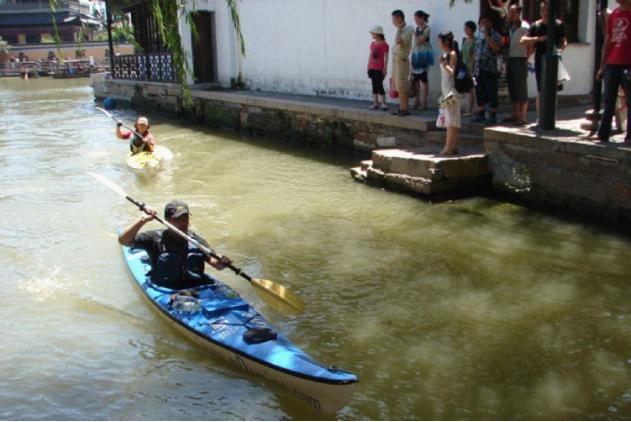 Canoeing on the river of Zhujiaojiao Water Town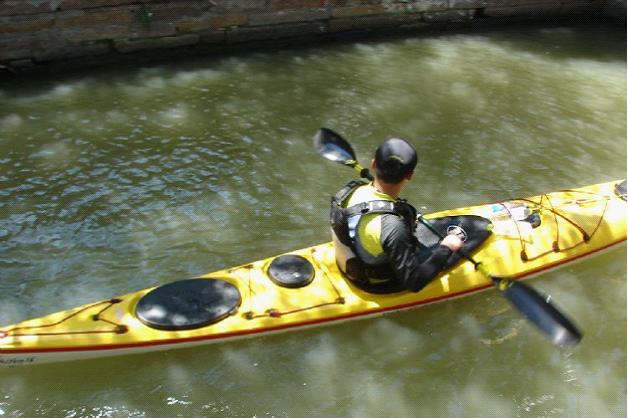 Looked so great!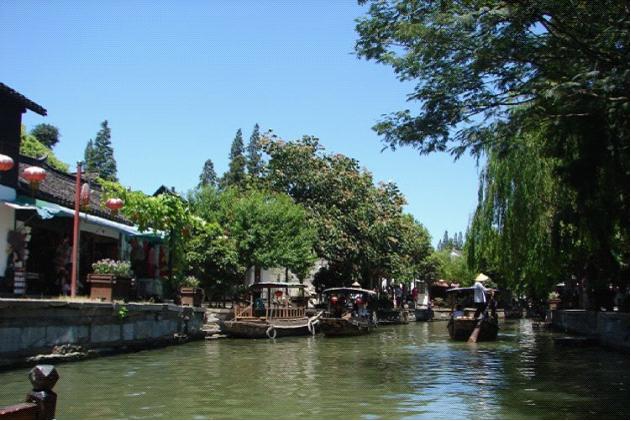 Zhujiajiao boat cruising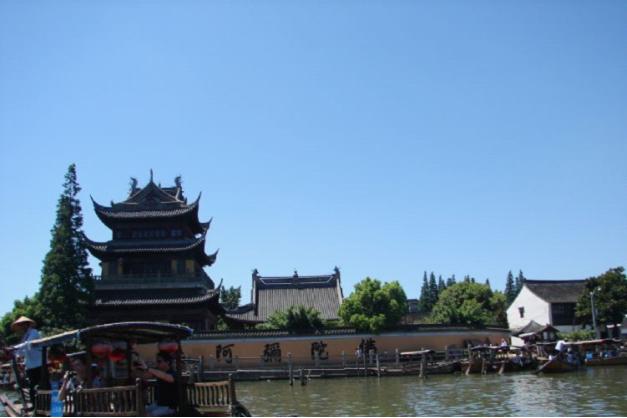 River scenery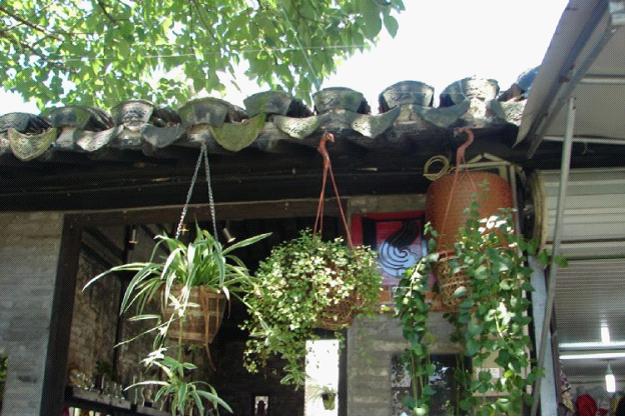 Green color of a local house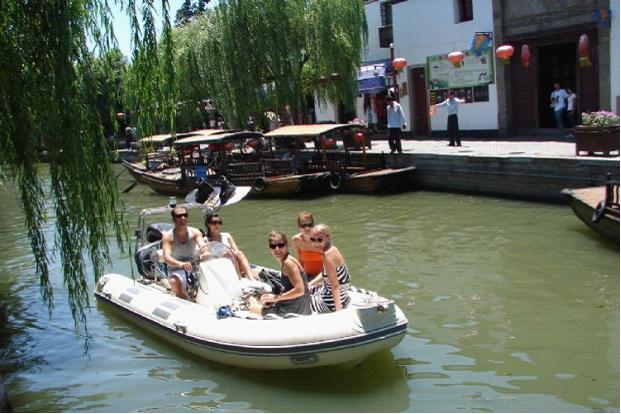 A small group of foreigners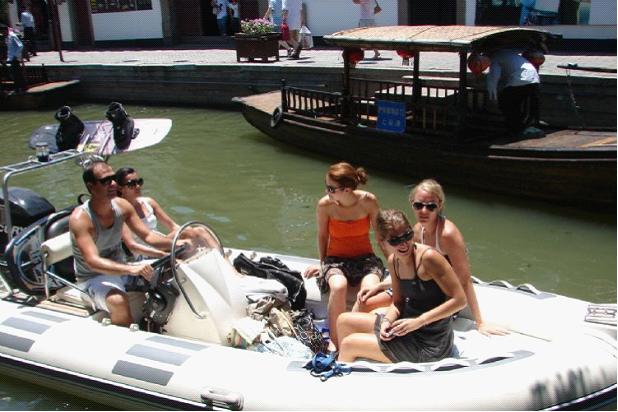 Handsome men and beautiful ladies, charming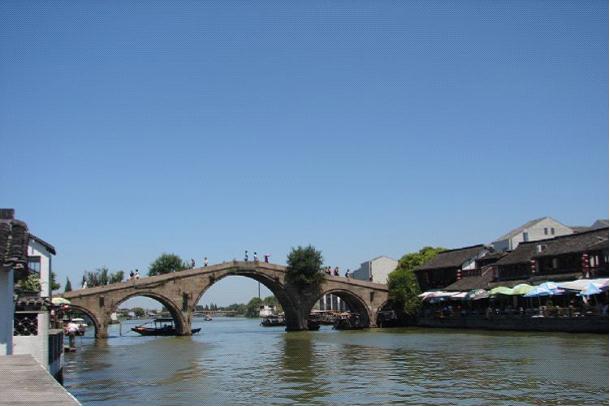 The name card of Zhujiajiao - Fang Sheng Bridge