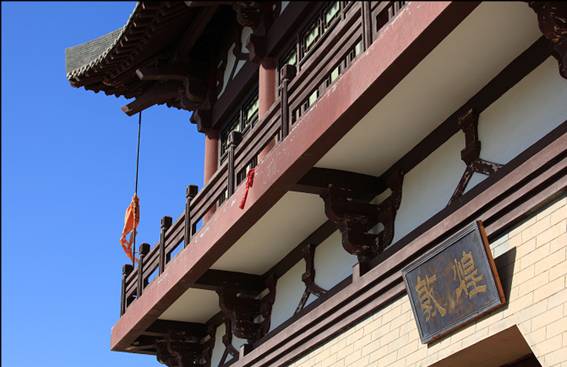 After have a rest for one night, with helps from
China Travel Agency
, we rent a car driving toward to western district of
Dunhuang
. During visiting
Mishan Hill and Crescent Spring
, a harmonious atmosphere between driver Wang and us. It is not in accord with the website which described local drives drop tourists to farmer houses for getting commission, Driver wang is earnest man. Before this excursion, we just show our mind to the driver that he can not accept those restaurants and he get agreement with him. In fact, we don't think it has delicious cuisine on this way, no better than taste after back to the night market of Dunhuang city with less and fair money.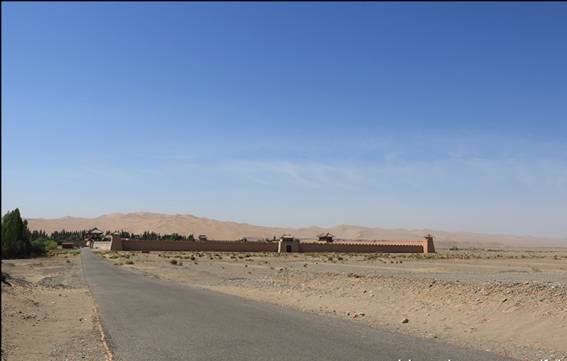 The funny thing is we have chance to try the local characteristic drink-Apricot skin water that Driver Wang prepared well in advance and store in the refrigerator at home, the water just like a cool clear spring "pour into" this torrid days. Apricot skin water can be bought in many cities of Gansun province , but t the water we drink in these several places are the best and purest because Liguang Apricot is specialty of Dunhuang city.

Dunhuang ancient city is located at western direction and not far away from Dunhuang city, a short distance by car driving.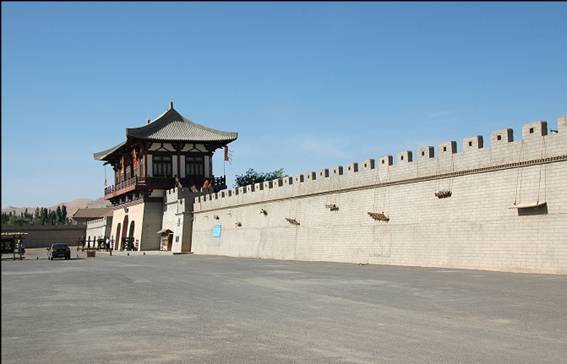 We are thinking whether and how many visiting value of this place, and asking driver wang what king of buildings inside, but no reply from him. But the ticket counter explained to us there are buildings of Ming and Qing dynasty, entrance fee is about RMB40 per person. Anyway, just go inside and take a look.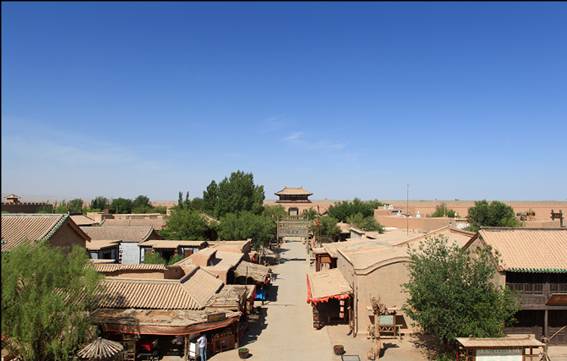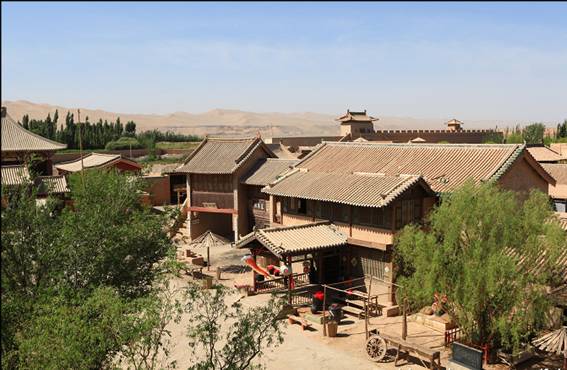 Viewing on the gate tower, it does have a scale of an ancient city except city wall is a bit low. These buildings inside are truly are Chinese ancient time, just we don't know from which emperor.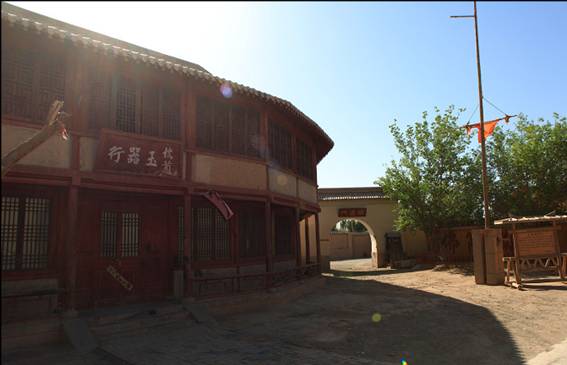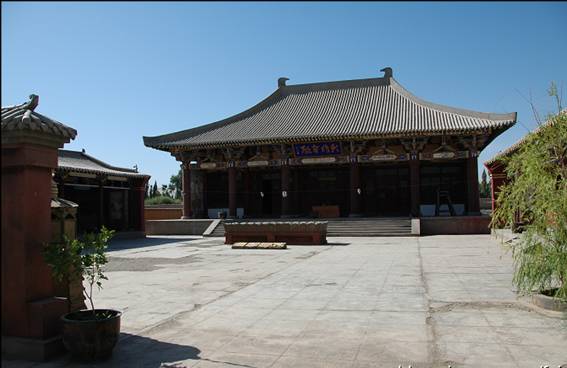 Waling among these buildings, everywhere is a view of scene, similar with the gardens in the region south of the Yangtze River but lack of magnificent of northern cities.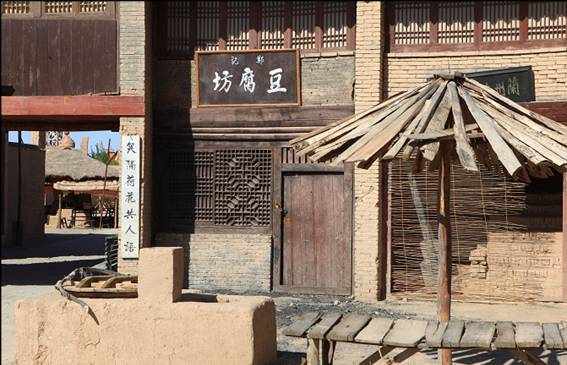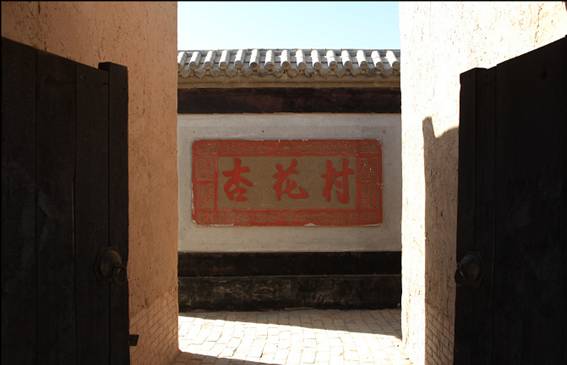 In the blink of an eye,it come to "Wine house" after push two doors.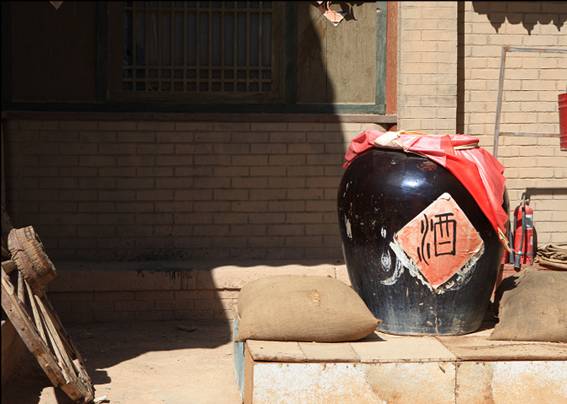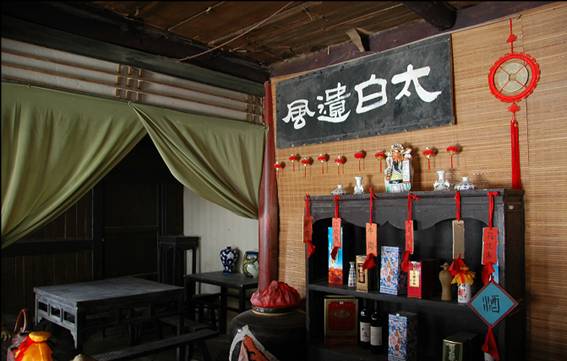 Indoor display is unique, but looks like "My Own Swordsman".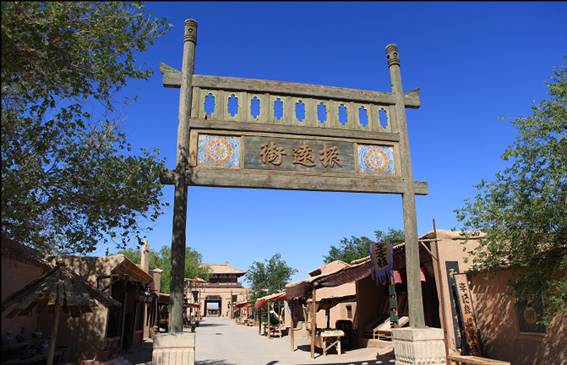 Zheng Yuan Street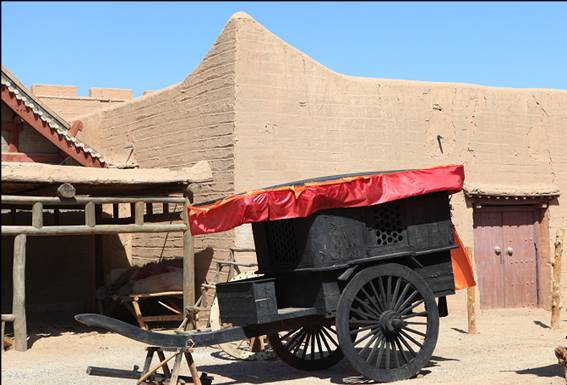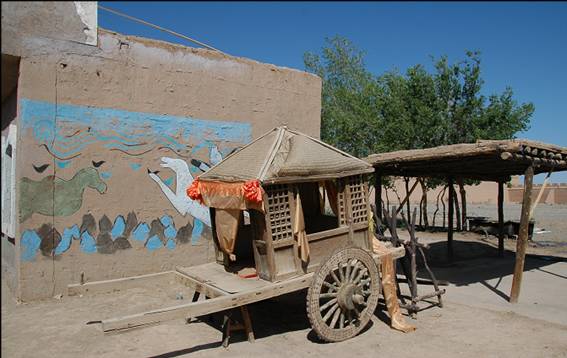 These western region character's and style 's houses behind the ancient town. A felling like come out the frontier.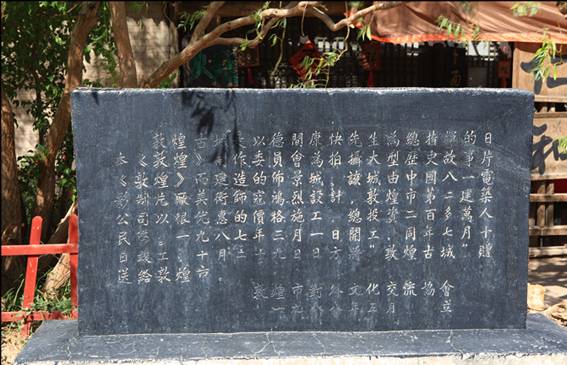 This stele explains the ins and outs of this ancient city. We spent more than 1 hour to visit this studio, it won't be too boring because this is the first style we visit. But we won't choose visit such studio if pass by again in the future.
The difference between the studio and real ancient town is you get to know this is the ancient style architectures but you don't know they are in which dynasty and when because these buildings have no fixed characteristics which only be built by multifarious filming scene in the studio.