Ask a Question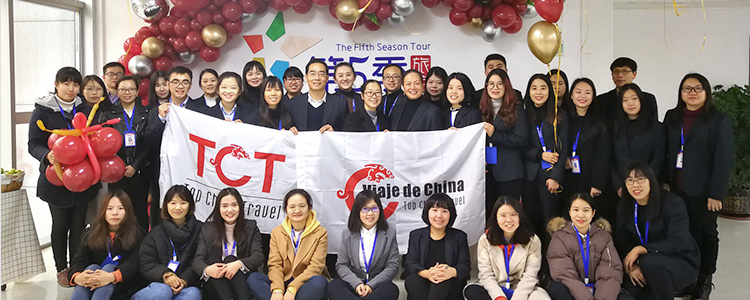 As an overseas travel agency, are you going to start your outbound travel business to China? Or you are a destination management company. As a tour products wholesaler, are you now looking for better local supplier? TopChinaTravel is your right choice. we are an outstanding online wholesaler and local supplier of China inbound tours, based in mainland China. Our parent company China International Travel Service Guilin Co. Ltd started from 1959. More than 60-year experience makes us a local expert in China travel industry.
How to work with us?
There are 2 ways that we could work shoulder-to-shoulder with each other. Use either or both to maximize the benefits to you.
TopChinaTravel will provide all China tour packages except China small group tours at net prices to you so that you can mark up your own profit and sell in your market at competitive prices.
TopChinaTravel also arrange China small group tours starting from Beijing at fixed dates. We sell these tours at unified prices. You could join in our membership to get discounted prices. No membership fee is required. The more tourists and booking you send to us, the better discount you will get.
TCT partner & member benefits
1 to 1 experienced Chinese travel consultant service.
Our local travel expert designs personal itineraries to suits your group's needs.
Guaranteed service quality to relieve your worries about service.
Pick up your group with your own LOGO to increase your brand exposure (for tailor-made tours).
Newsletters for TCT latest promotional products and tourism information.
Offer China tour products, consultation and marketing information support.
TCT membership level
TopChinaTravel B2B cooperation program has 6 membership tiers, starting with Regular and progressing through Silver, Gold, Platinum and Diamond to Premium. Each level offers different discount on China small group tour products to reward our partners. Each booking with TopChinaTravel will help you to earn TCT points, which is helpful to increase your membership level.
Membership requirement
Any travel agency or destination management company, who would like to start or extend his/her travel business to China, may join in TopChinaTravel membership. How you can become our member?
You should be a travel agency or destination management company relevant to travel.
Show an official effective license.
Submit a membership application, read and accept all the regulations & conditions as well as privacy statement.
TopChinaTravel membership review.
Officially membership approval sent by email.