The place to talk to the spirits - Shangri-la Songzanlin Monastery
Post Time: Oct 24 2012 By Vanessa Li
Shangri-la, a fictitious land of peace which people look forward to, has wandered more than half a century between the people's real life and spiritual world. It still shows attractive charm. On the hillside about 5 kilometers from Shangri-la City, there is a market town scale architectural complex. The gilding and copper content element roof shine in the sun, looking like an ancient castle. This is known as the small Potala Palace "Songzanlin Monastery", which is the largest and most characteristic Tibetan Buddhism temple in Yunnan Province. More than 700 monks are perching and inheriting here.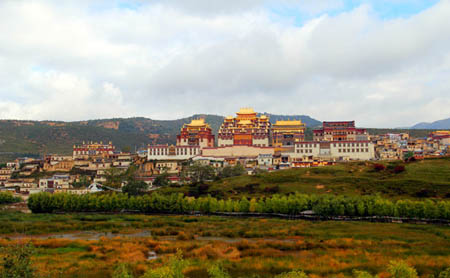 After getting down of the eco-car of this scenic spot, from a distance, you will see the magnificent and glorious Songzanlin Monastery. After spending half an hour to get through the wetlands in front of the monastery, you can have a closer look of this monastery. It was built in AD 1679-1681, according to the layout of the Potala Palace in Lhasa.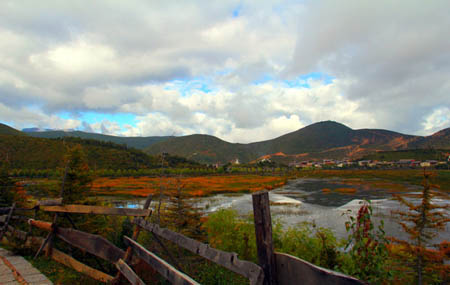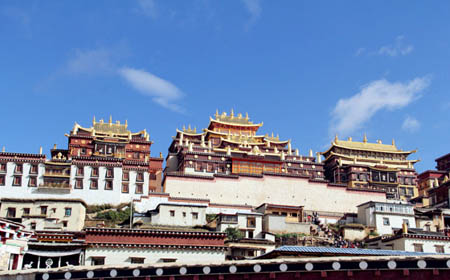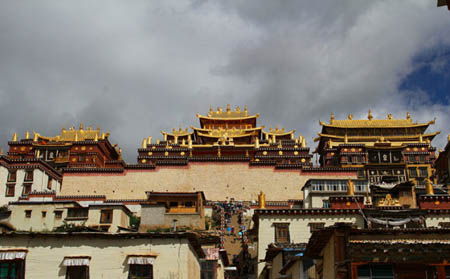 The three main shrines in this monastery from left to right are Tsongkhapa Hall, Dratsang Hall and Sakyamuni Hall, which are civil structure building. The Dratsang Hall is rebuilding at present. In the future, this hall can serve for 1600 people's reciting or chanting scriptures; and there are five Big Buddha golden bodies are remodeling including Tsongkhapa, Shakyamuni, Future Buddha, Bhaisajyaguru Buddha and Seven Dalai. Its top has been set family hall for worshipping the Buddha, and used for treasure palm leaf manuscript, Thangka, dharma-vessel and so on.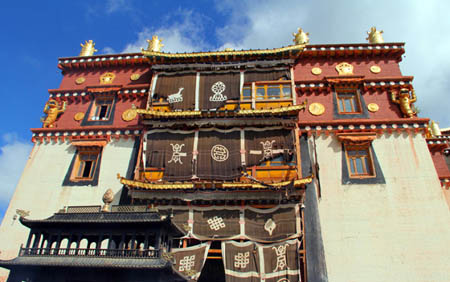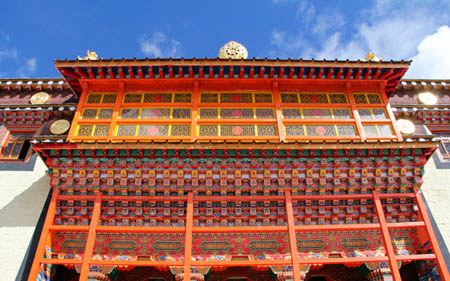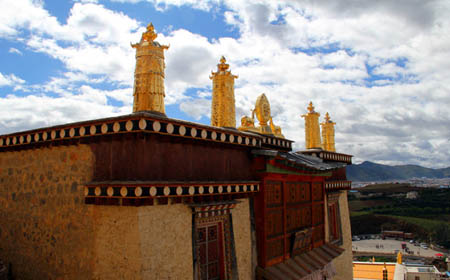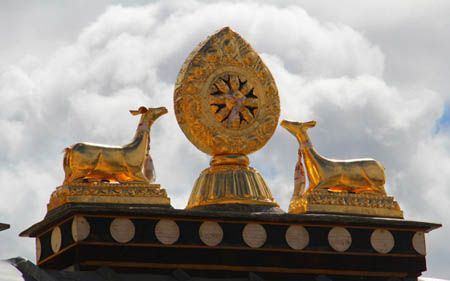 One hundred 15-meter high Tubular streamer directly connect with the golden roof; the interior of the whole hall is surrounded by huge mural, and the "Flourishing Age Book Reservation" treasured in the cabinet which record Shangri-la's local conditions and customs, cultural history and religion inheritance. Along with the Buddha incense, and in the dense light of Buddha, in the sound of Lama's reading scripture, you will be lost in thought, listen attentively to and talk to your spirits.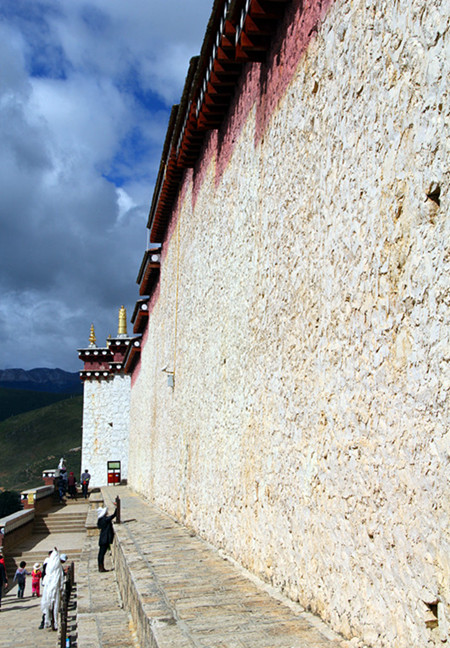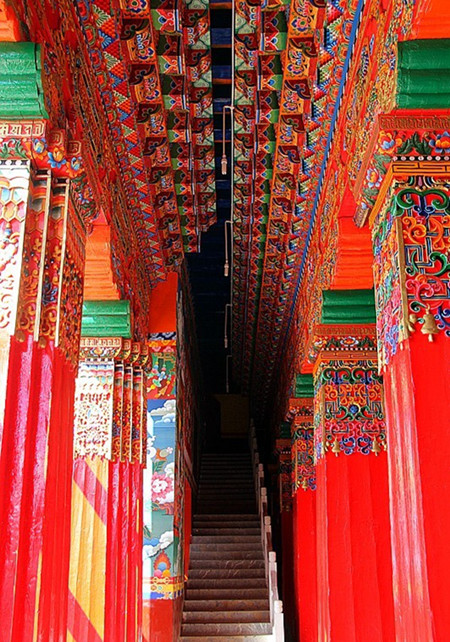 Recommended Tour: 10 Days Yunnan tour to the Lost Horizon
Blogger Information
Vanessa Li
Position:Travel Consultant
I'm delighted to be able to help you in your journeys. As the great Mark Twain said: "Twenty years from now you will be more disappointed by the things you didn't do than by the ones you did do. So sail away from the safe harbour. Explore. Dream. Discover!" You can only appreciate home after you've been somewhere else, and the greater the journey, the greater the appreciation! So come to China for one of the greatest journeys you could ever take!