In this beautiful autumn season, I also went to the
Mt. Wuyishan
in
Fujian
Province. Because I have a friend here, so, the trip was not along and I had bed for sleep freely.
Wuyishan
is among the first group of
China's top tourist cities
. In December 1999, Mt. Wuyishan was listed as the World's natural and cultural heritage by the UNESCO.
Took my camera and company by my friend, I started my trip to Mt. Wuyishan. There are so many spots attracting me that I could not stop take pictures. Now, please follow my step, let's explore the "Clear water and Red Mountains" here.

Golden rice, red sorghum, sweet fruit decorates the beautiful autumn, ushered in the harvest season. Farmers harvest the crops, the workers harvest the products. Do you harvest you fruits in this autumn? Such as a journey, love…

Climb the No. 1 dangerous Mountain in Wuyishan Mounatin Range- Tianyou Peak
Located in the central part of Mt. Wuyishan, Tianyou Peak, 410 meters above the sea level, is surrounded by Nine-bend Stream on three sides. Standing at the top of Tianyou Peak, visitors can have a panoramic view of Mt. Wuyishan and the sea of clouds after rain or at dawn. Huma Mountain Stream at the top runs down directly from the peak, looking like a piece of white silk, hence the name of snow flake spring, which is a wonder in the mountain.
In the autumn, Tianyou Peak is blanked with red maple leaves, and smelled sweet with sweet-scented osmanthus. It is a good season to watch the sunrise, sea of clouds, bright noon here. Amazing scenes will let you empty your heart to accept the nature.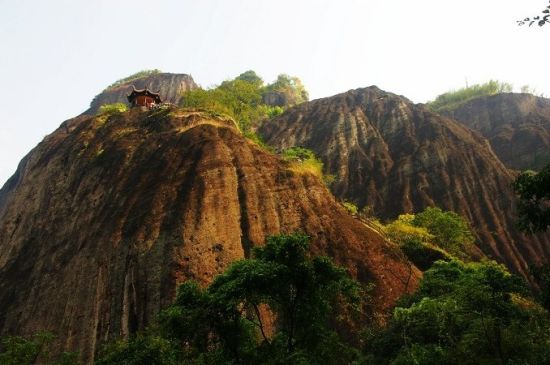 Walking in the Wuyi Palace
Wuyi Palace located at the mouth of Nine-bend Stream was first constructed in the Tang Dynasty, and now preserves two Dragon wells, Wannian Palace and Sanqing Hall. At present, Wannian Palace serves as the memorial hall of Zhu Xi, and grows to sweet-scented osmanthus trees in the courtyard with over 1,000 years history, known as 'king of sweet-scented osmanthus trees

There is a street imitated Song-Dynasty-style typeface, memorial hall of Zhu Xi, Zhongshan Hall, and many tourist service facilities.


View Wuyishan Grand Valley
There are two tourists projects in Wuyishan Grand Valley, the Azure Dragon Great Fall Scenic Area and Grand Valley Rafting. Azure Dragon Great Fall is located at the west part of Wuyishan Grand Valley Park. There are deep forests around the fall. The rafting area is at the section of Tongmu stream, which is one of the origin of Jiuqu stream. It is the purest origin of Jiuqu Stream.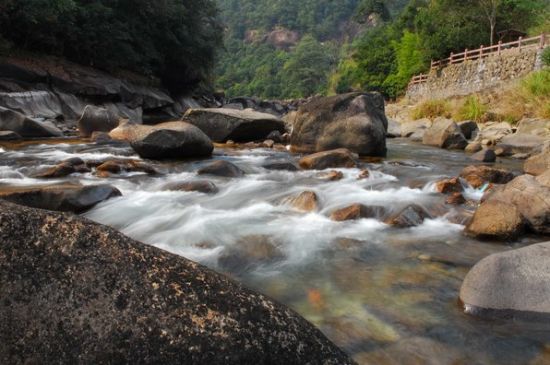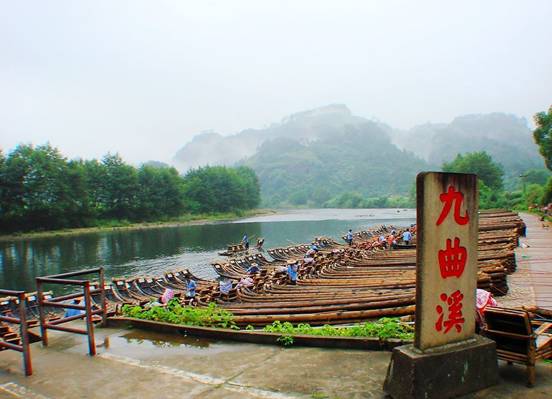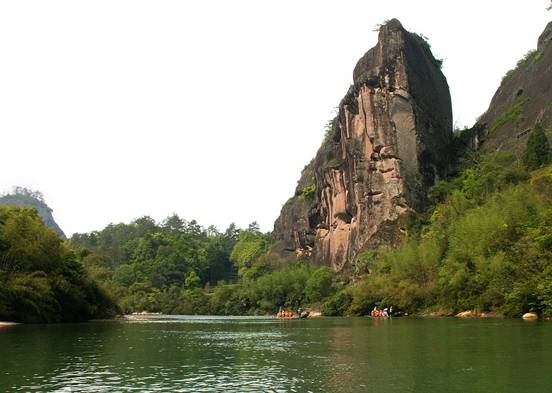 After the jounery, my friends an I went to eat delicious Fujian snacks, what a lovely journey!