When you choose this place to have a spring trip, you can not only relax yourself in the field by smelling flowers and listening to birds' twitting, but also have a taste to the local cuisines and enjoy the local performances, for example lion dancing.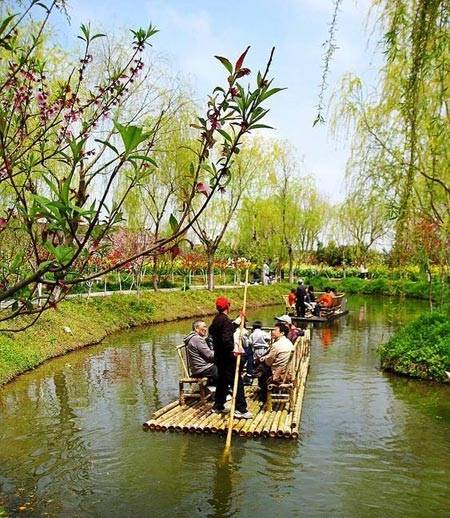 ♦ Nanhui Peach Blossom Town – Most Popular
Nanhui Peach Blossom Town is the most popular one among Shanghai Peach Blossom Festival. Nanhui is still the host place of this festival. And different kinds of peach blossoms show their charms without preservation. Large-scale minority shows and local custom performance add more joys to this small town.
Festival Time: Later Mar to Later Apr
Opening Hours: 8:00 – 17:00
Location: No. 289, Bei Men Lu, Hui Nan Zhen, Pu Dong District, Shanghai