Shanghai
, is a strange city. It is always able to match the most popular fashion elements with the most classic nostalgia factor. Whether listen to the Centennial bells by the Bund in the morning; visiting the classical gardens and eating dumplings in City God's Temple or shopping in Xintiandi, you can always experience the wonderful things of Shangai. Here, you can either touch the forefront of fashion, or can find their most ancient history.
Last week, I had the chance to visit to Shanghai. And I went to some famous scenic spots in Shanghai to get a general understanding of this big city in China.
NO. 1 Yuyuan Garden
Yuyuan Garden
, known as "Urban Forest", is a famous classical garden with more than 400years in Shanghai. It is a key national cultural relic protection unit here. It was founded in 1559 and used to be private garden in Ming Dynasty. There are pavilions and corridors scattering in the garden, as well as trees, strange stones, ponds and rare flowers. These all present the beauty of "Jiangnan Garden".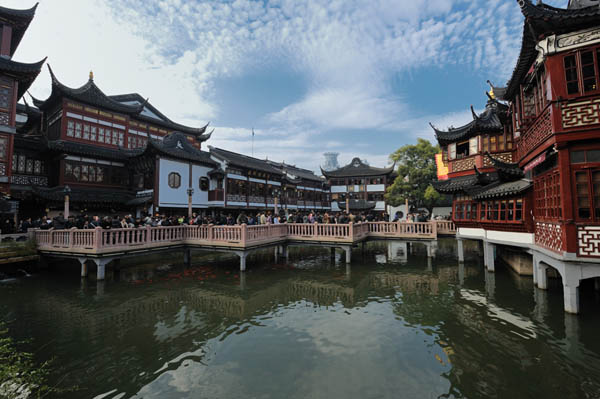 NO. 2 Chenghuangmiao (Old Street)

There are commodity markets here, selling toys, stationery, jewelry and other handicrafts. It has convenient transportation around and is very big. There are even some small commodities that you can not find in other place. If you like to buy these kinds of things, Chenghuangmiao is a good place to go. In addition,
Chenghuangmiao
collects a large number of shanghai local snacks with a variety of shops gathering here. You can find any kind of dish you like here, such as the featured snacks in Lvbo Lang, steamed bun with vegetable stuffing in Songyue Building, Chinese rice pudding in Songyun Building and so on.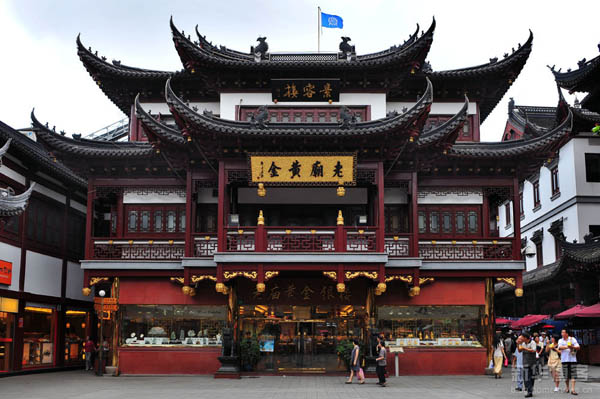 NO. 3The Bund of Shanghai
The Bund of Shanghai
is situated along Huangpo River, Shanghai. There are a lot of famous buildings here, including the Oriental Pearl TV Tower, Jinmao Tower etc. because of its unique geographical location and its influence in the field of economic in Shanghai, the Bund of Shanghai has a abundant cultural connotation. It is a must see place while you visit to Shanghai.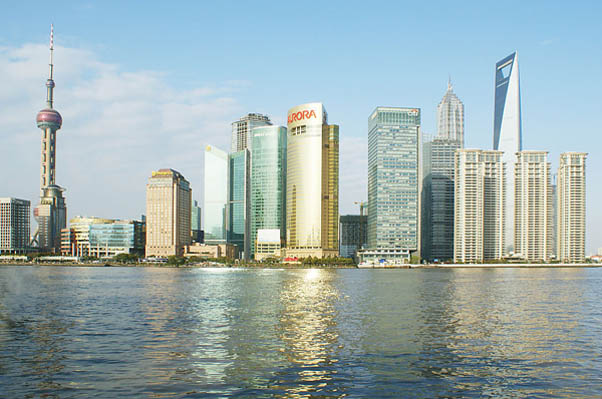 This one-day tour in Shanghai makes me have a general impression of this place. It is great to appreciate the classic scenery of China and experience the modern atmosphere at the same time. But I just had one day time to have a look of this metropolis. I really hope that I could have another chance to visit to Shanghai again.