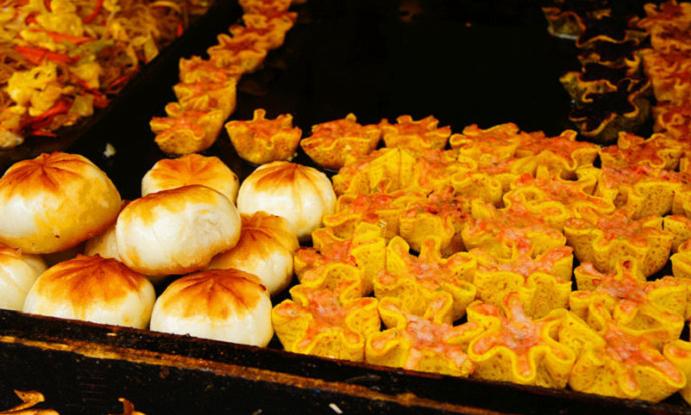 In most travellers
Yunnan trips
,
Lijiang
is a city to relax and get rid of the busy life. While in my trip to Lijiang, this city can also be a food paradise with various street snacks. Here let me introduce some Lijiang snacks for your reference.
Arrived in Lijiang during the mid-night, it was a different
Lijiang Ancient Town
which was presented in front of my eyes. Pulled my luggage through the food street, I couldn't slow down my pace. So after checked-in my hotel, I immediately went back to the food street for delicious snacks.
It was the most crowded time in Lijiang, not exaggerated to say that I only could hardly walk and moved as slow as a snail.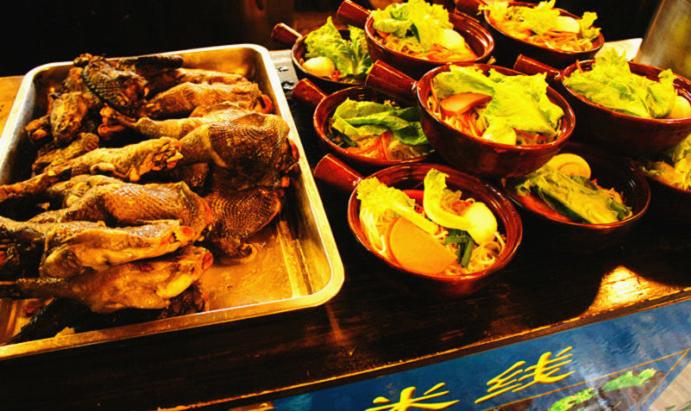 The most famous snack on this street - Black-bone chicken rice noodle (乌鸡米线), CNY 20
Might because I was too hungry at that night, I did think it was an extremely delicious food in my life. Enough materials in the soup caused me to finish it fast..
The morning time in Lijiang was special charming. Less people in the ancient city, most tourists shad already started their day tour, while other people were still in their dreams. In this time, I would like to stroll here slowly to seek more snacks.
Near my hotel, there was a yogurt shop called "Ding Ding". I had not preference of yogurt, but I liked the roasted bread here, especially the coffee taste. So during this trip, nearly all my breakfasts were finished in this shop. "Ding Ding Yogurt Shop" could also be found in Shuhe Ancient Town.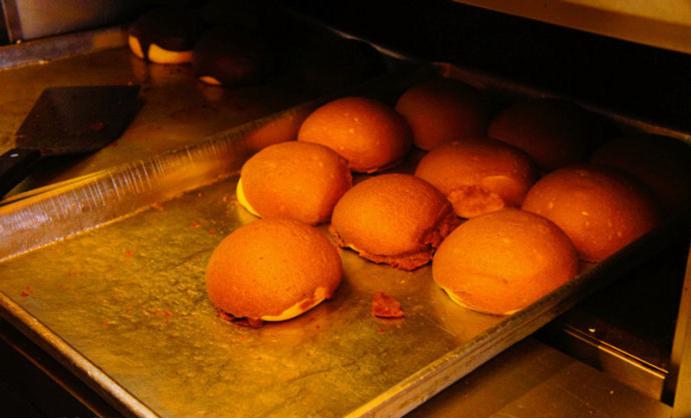 Bread in Ding Ding Yogurt Shop
After breakfast, I went back to my hotel and just had a cup of tea, sometimes dogs and cats would come to play with me. When all the Lijiang Ancient Town could be immersed in the sunshine, I began to stroll here. Without any purpose, I just walked here and there, not for shopping, not for taking photos, not for any attractions, but for alluring food! Not too much hungry, so I was attracted by snacks easily, my purpose was "could not let my teeth to stop crunching ".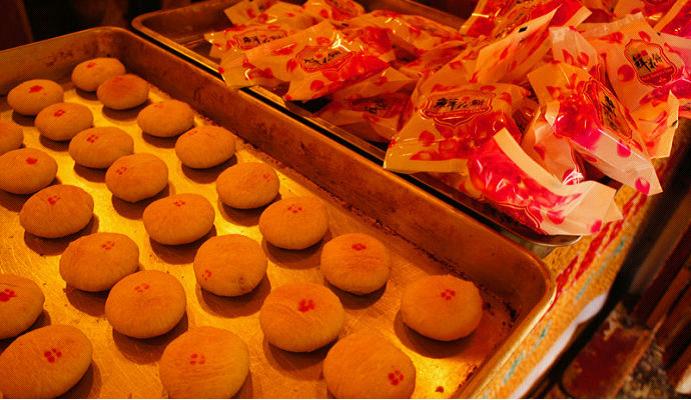 Flower-made cake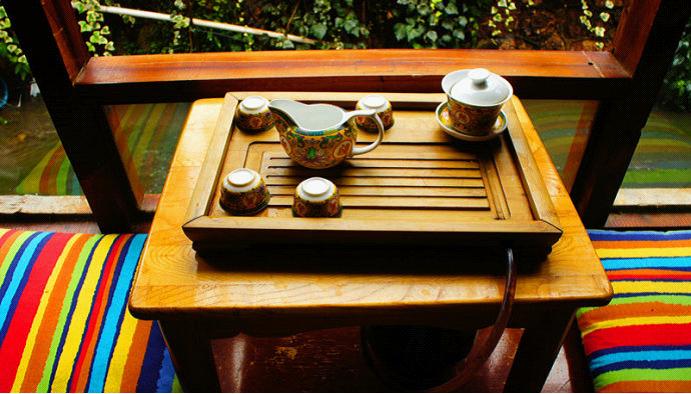 Have a cup of tea in my hotel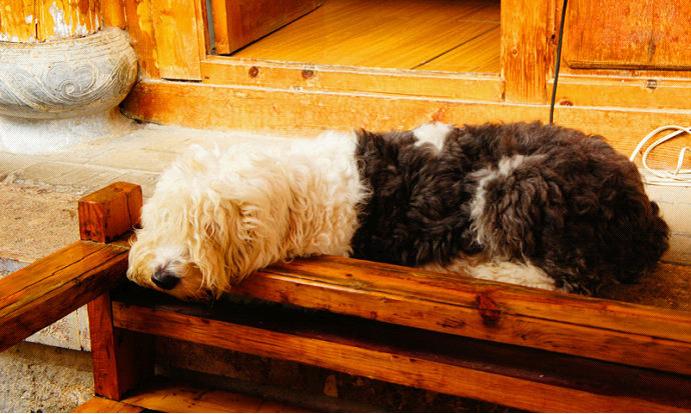 Dog belonged to the host of my hotel, always stared at me when I ate food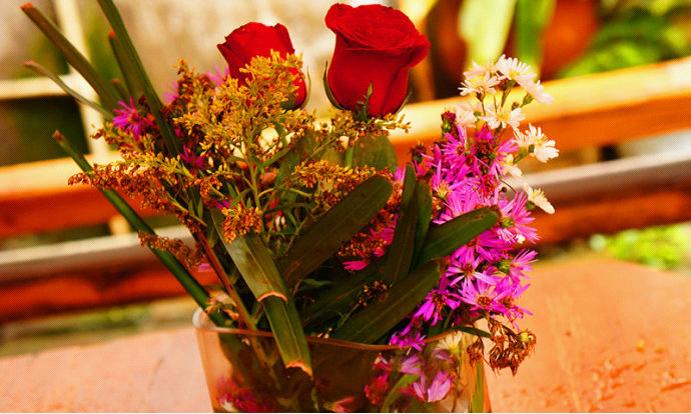 Flowers in my hotel, frequent changed, always after breakfast time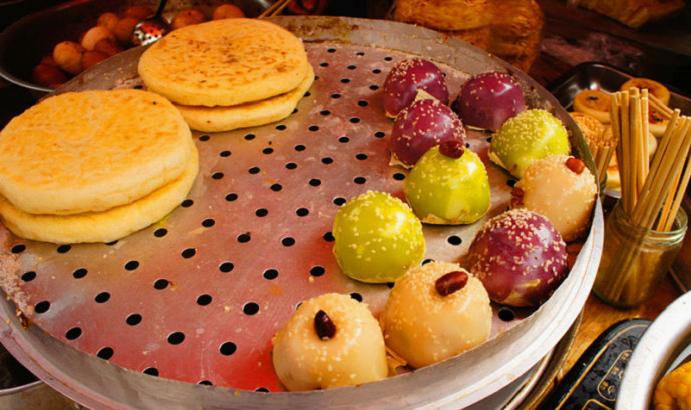 Not sure what were them, but looked so great!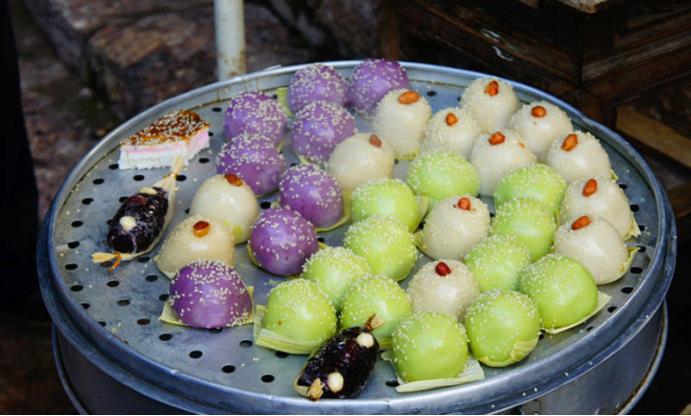 Used sticky rice to wrap bean soup and chestnut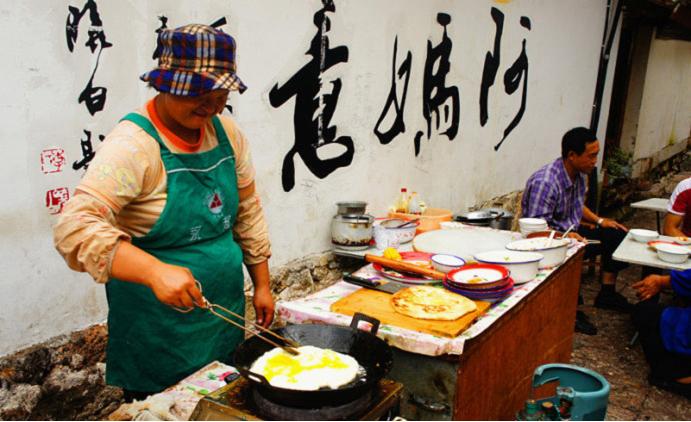 The small of omeletteattracted many people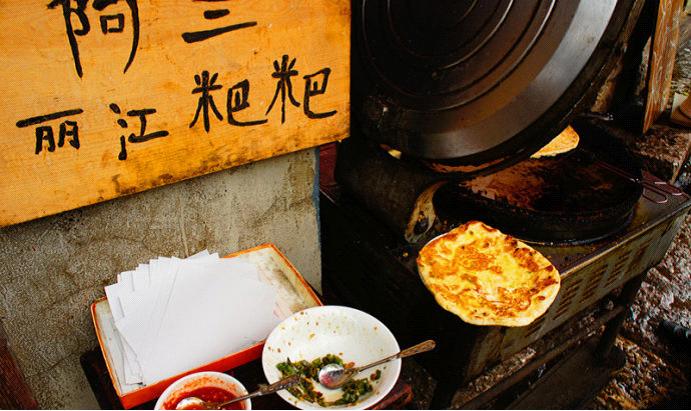 Lijiang pancake, it was strange that this kind of pancake may be in different styles in different Lijiang shops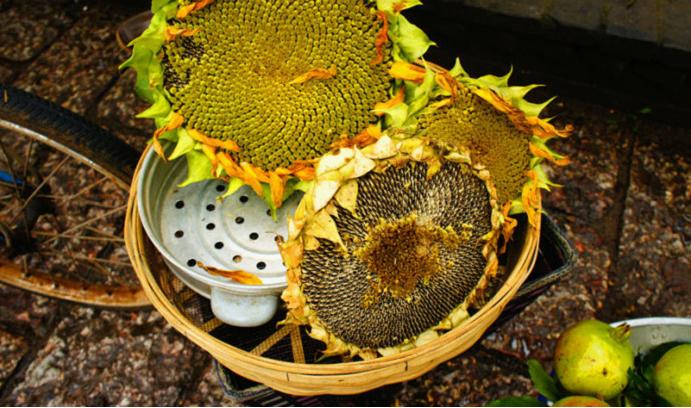 Held a sunflower to crunch the seeds of them
Not very hungry during my lunch time, after discussed with my friends, we chose a restaurant in Sifang Street. We ordered Lijiang pancake, Salad of Jidou pea jelly, and a bowl of porridge.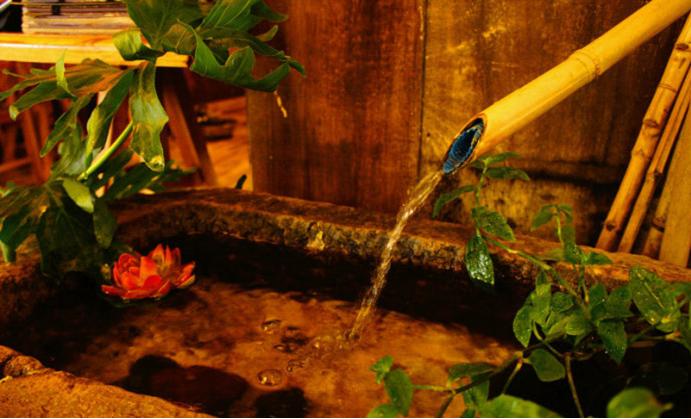 The restaurant for our lunch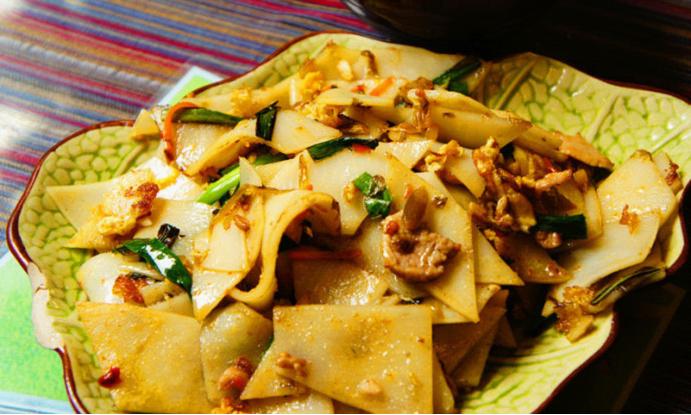 A cuisine of Dali taste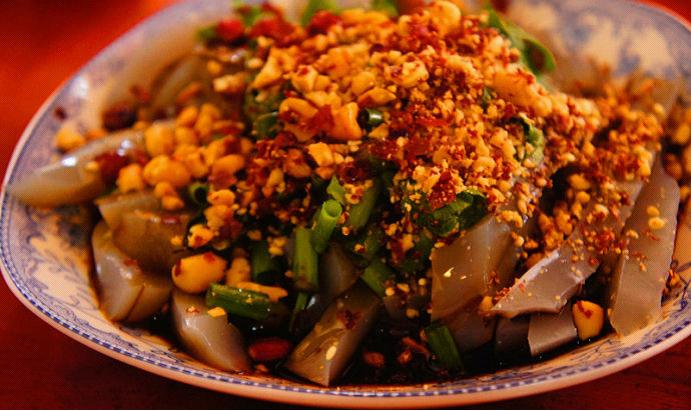 Salad of Jidou pea jelly, spicy taste, very good!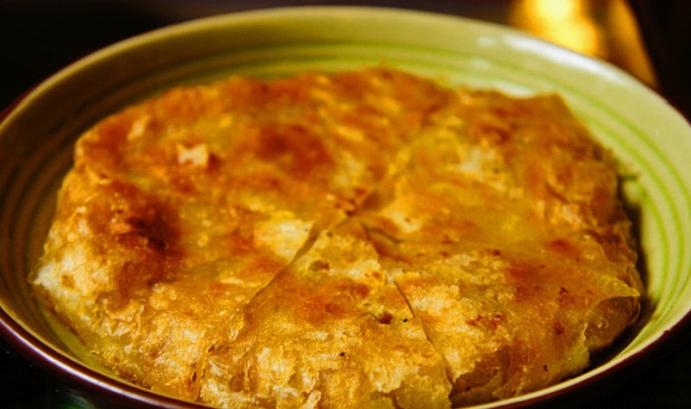 Crispy Lijiang pancake
Moved to
Shuhe Ancient Town
for another food searching trip. Although Shuhe was about 10km away from Dayan, I still loved Shuhe better.
Compared with Dayan, Shuhe was quieter and was still kept her own pace. Spent a leisure afternoon in Shuhe was a good choice. Flowers could be saw here and there, very comfortable here For me, could not miss food in this afternoon. Had a seat in a Hong Kong style restaurant and order some typical food/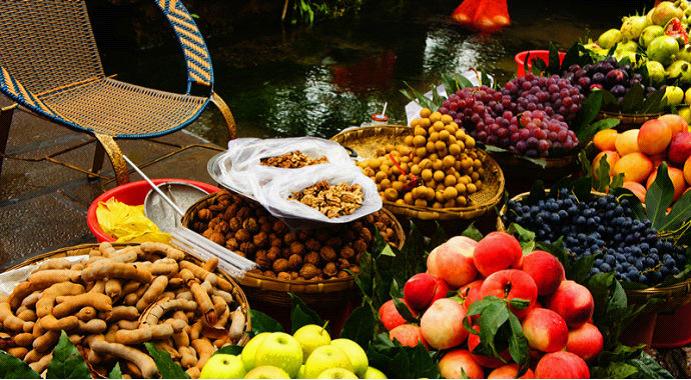 Typical fruit stands in Shuhe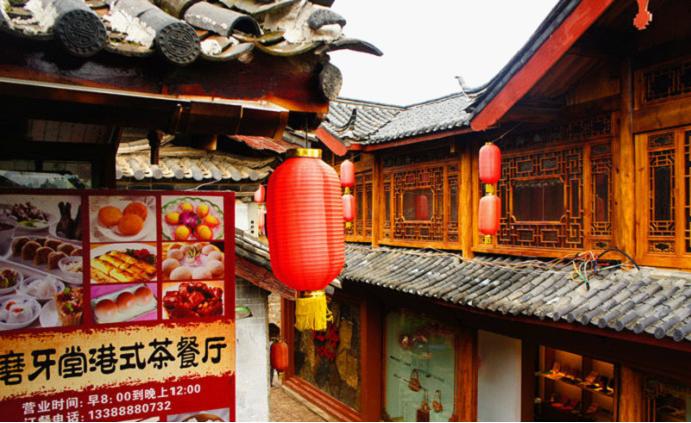 Hong Kong style restaurant to spend my afternoon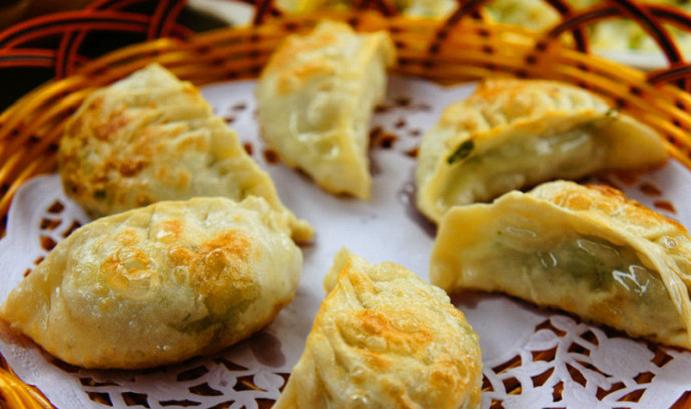 Fry-dried dumplings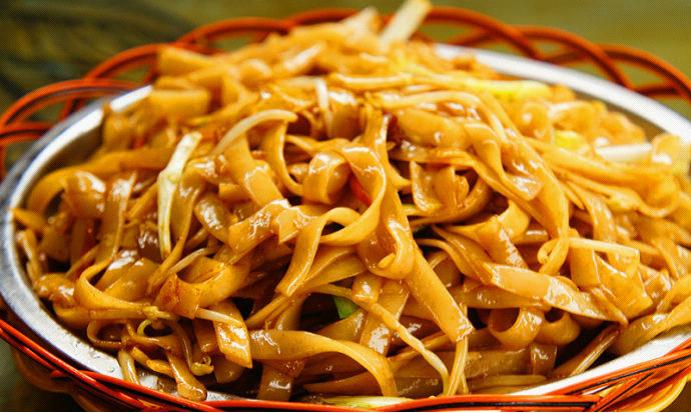 stir-fried rice noodles with beef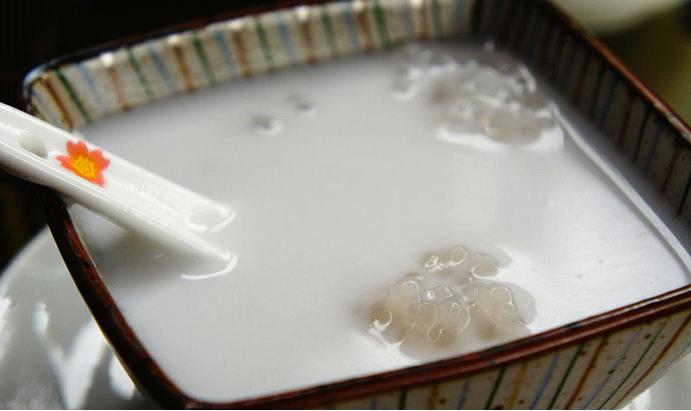 sweet sago cream with coconut milk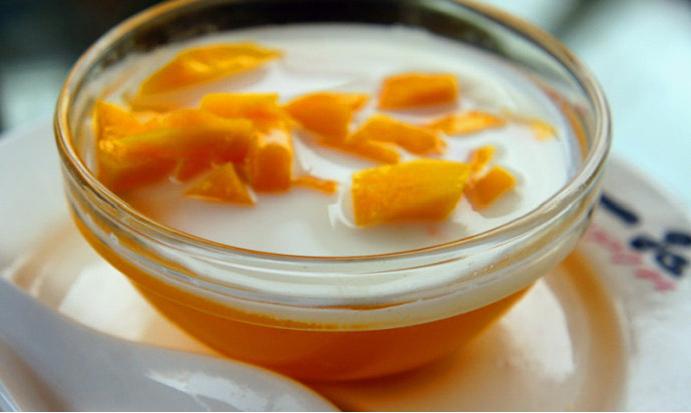 Mango Sago
Baked to Dayan, walked to Lion hill to have a dinner there. The restaurant was located on the hill so that we could appreciate the whole ancient city in a overlooking view. And also because of its location, this dinner was the most expensive one in my trip.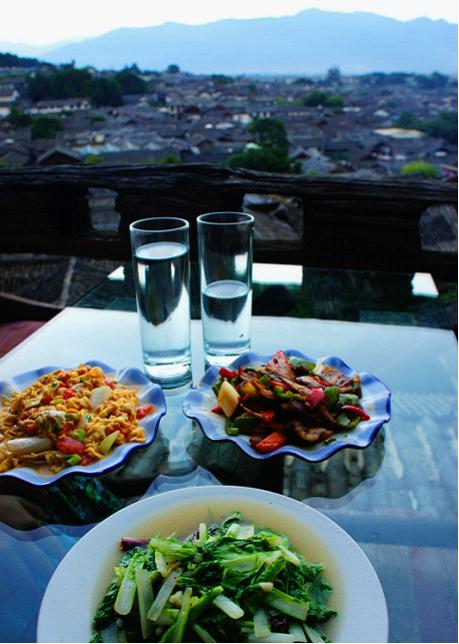 A night view of Lijiang Ancient Town
After dinner and back to my hotel, I could not miss another visit to the food street which was an access to my hotel. So without to say, I began to went again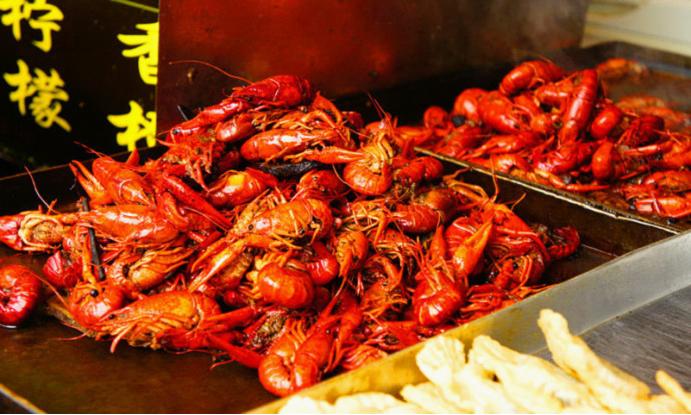 Spicy crawfish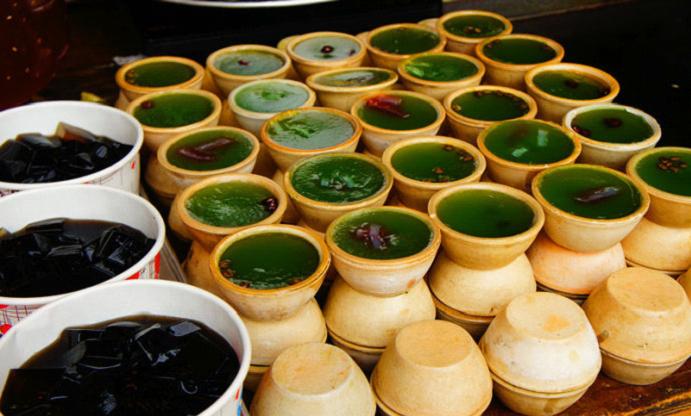 Various sweet soups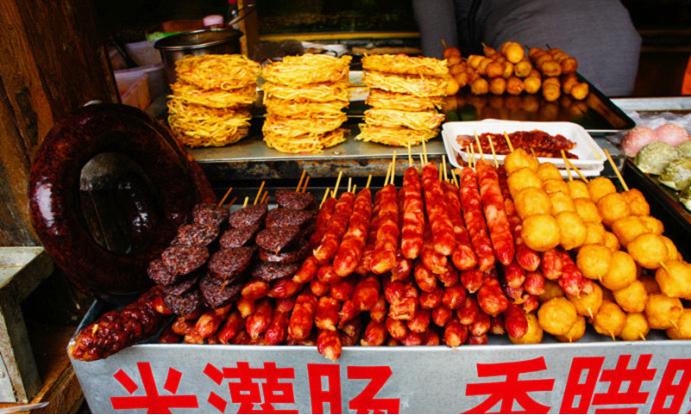 Various sausages
Bamboo steaming rice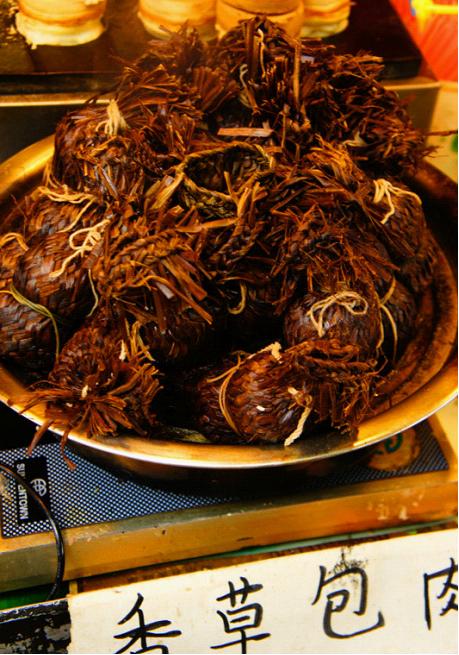 Vanilla bacon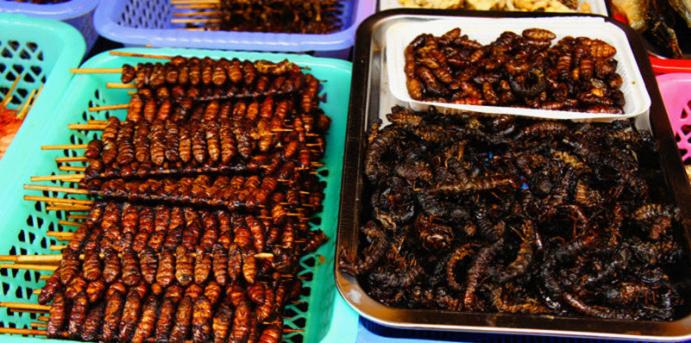 Various kinds of fry-dried insects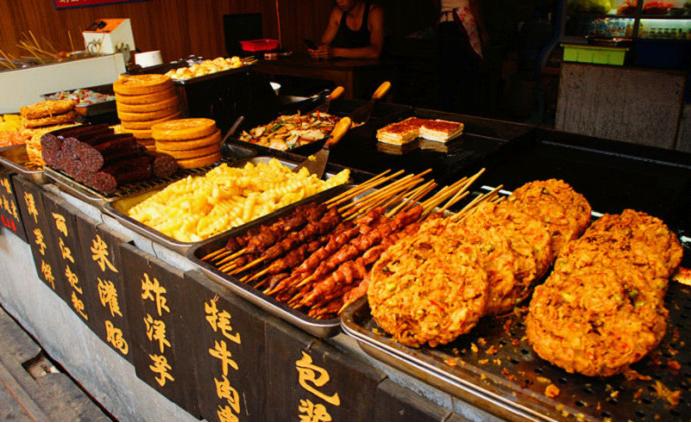 Snacks on the street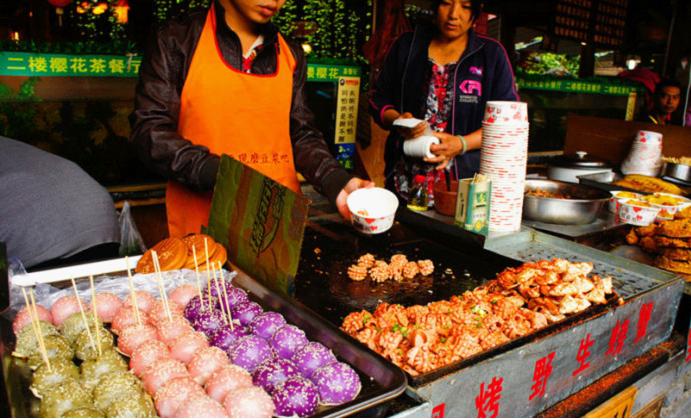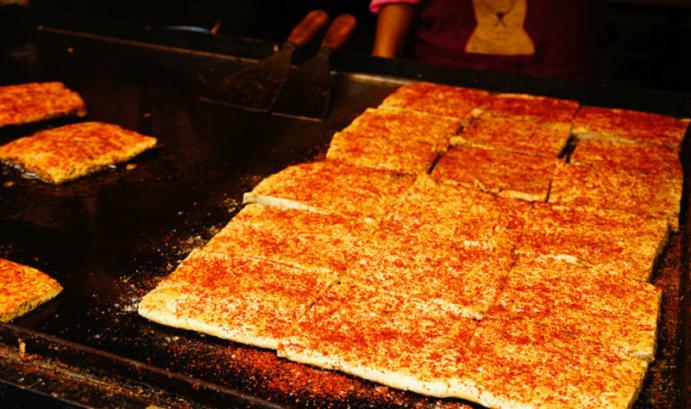 Although it was too crowded, I was still attracted by Lijiang. A friend told me that food in Lijiang was unique in Yunnan. I wan lucky to have this experience in Lijiang.
May be this trip will cause you an impulse to begin a Lijiang trip just for a roasted break here.