Holy palace in dream - Tibet Lhasa Potala Palace
Post Time: Nov 12 2012 By Vanessa Li
Visiting Tibet has always been a dream; about this dream, I have thought for a long time. To realize my dream, I carried through my travel to Tibet.

In China, on the top of the Red Hill of Lhasa in Tibet, there is a world-famous palace castle type ancient building group which has more than 1300 years of history, this is the famous Potala Palace. It is China's famous ancient building, was built in 7th century during the early Tang Dynasty. The Potala Palace lies at an altitude of more than 3700 meters, covering a total area of more than 360000 square meters. It is a magnificent building with the highest elevation in the world, collecting the palace, castle and temple together.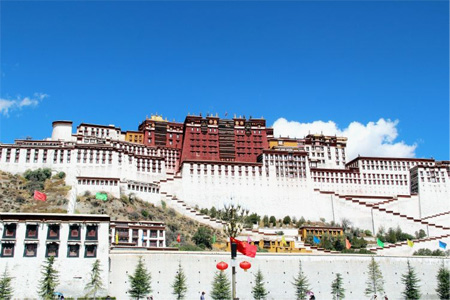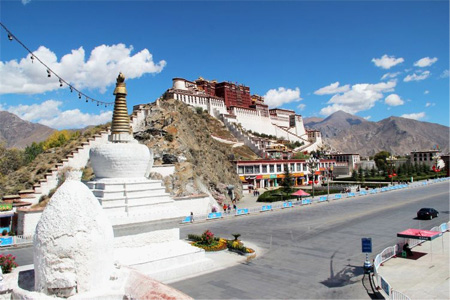 In my impression, Lhasa has always been a mysterious and holy city; and the Potala Palace is too far behind to catch up with. Never thought, a few months later, I was standing in front of the palace, and prostrating myself in worship.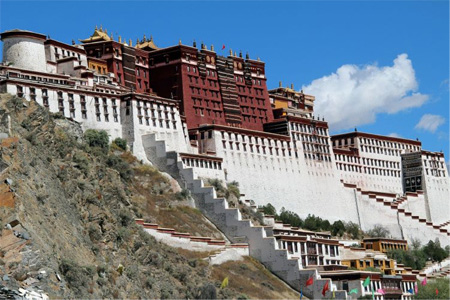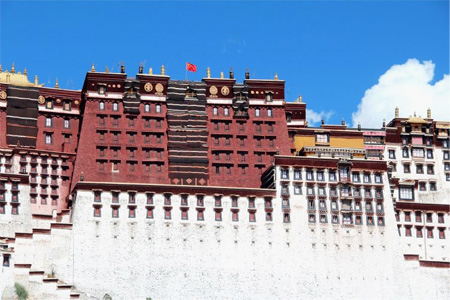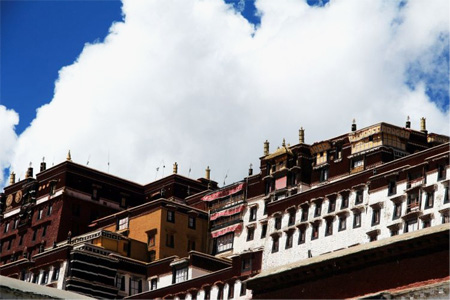 The Potala Palace is a great treasure, and is a great spiritual and material wealth of the Tibetan people and our motherland. People say that the gold and silver inside the Potala Palace is calculated with "ton". Of course it is not speaking of gold bar and silver ingot in the palace, but describing the skilled craftsmen, elaborate tower and interior decoration inlaid in thousands of Buddha, or thousands of exquisite and delicate dharma-vessel, Thangka, wall painting inlaid or decorated on the head of the Buddha, or thousands of jewelry and jade article put in each place of religious worship.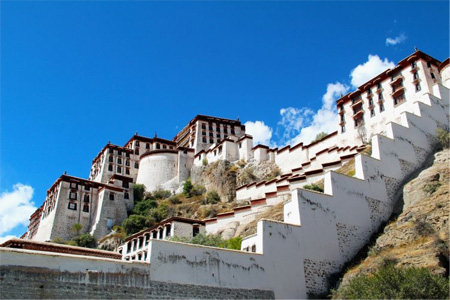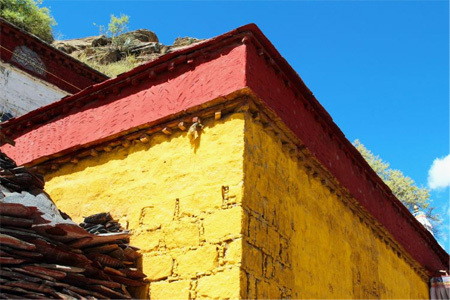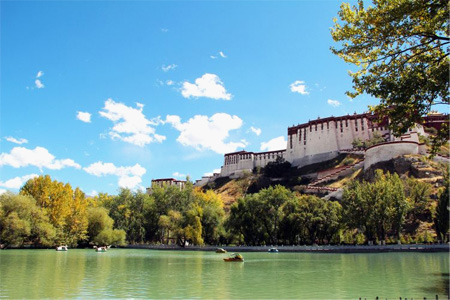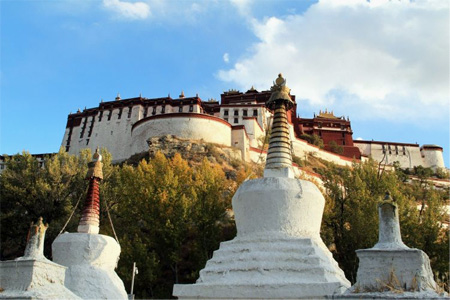 The sky in Tibet is extremely blue. Standing in the feet of Potala Palace, I was filled with deep esteem. This palace with all sorts of description in book, this learning palace of Dalai, this palace which has nearly one thousand stupas, thousands of statues, a large number of Thangka and pattra-leaf scriptures, is really appealing.
Previous: Let your heart to get momentary peace in Tibet Nyingchi
Next: Discover the mystery Zhangbi Ancient Castle
Blogger Information
Vanessa Li
Position:Travel Consultant
I'm delighted to be able to help you in your journeys. As the great Mark Twain said: "Twenty years from now you will be more disappointed by the things you didn't do than by the ones you did do. So sail away from the safe harbour. Explore. Dream. Discover!" You can only appreciate home after you've been somewhere else, and the greater the journey, the greater the appreciation! So come to China for one of the greatest journeys you could ever take!