Tiger Leaping Gorge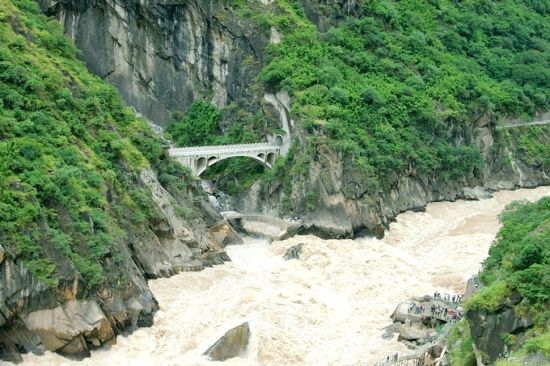 People who love the outdoors hiking all know that the
Tiger Leaping Gorge
is famous for its risk. On the canyon's sides, mountains are standing high.
Tiger Leaping Gorge is a canyon on the
Yangtze River
upper stream---the Golden Sands River, located 60km north of
Lijiang, Yunnan. It is about 15km long. The canyon is located between Jade Dragon Snow Mountain and Haba Snow Mountain with a series of rapids and steep 2000m cliffs.
's
Deep gorge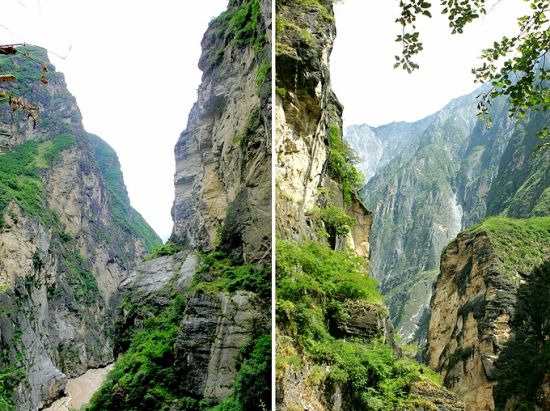 It has Yulong to east with snow capped throughout the year. Silver Peaks insert to the sky with absurd rocks on the mountainside. Old vines coil and wind here.

Turbulent water in the river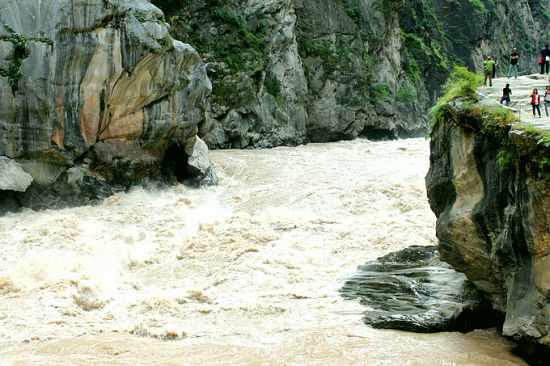 So, for I who like the outdoors, it is sure a spots that could not to be missed, even it was raining. When coming to Yunnan in the rainy season, you should prepare for the rainy weather.

How can the long and slim gorge withstand the raging water in the river?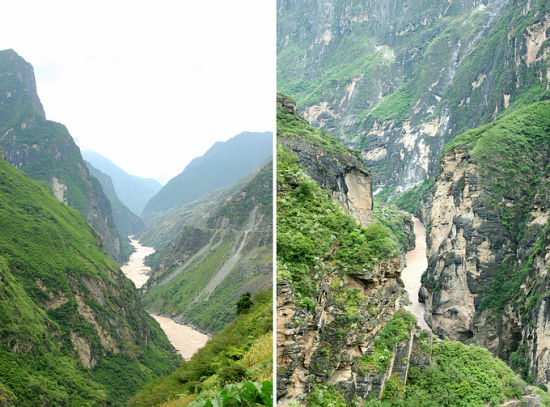 Turbulent Jinsha River runs through the Shigu town--- the first Yangtze River bay, and makes a sudden U-turn northward from the cracks between the Haba Snow Mountain and Jade Dragon Snow Mountain, and forming of the world's most spectacular Grand Canyon.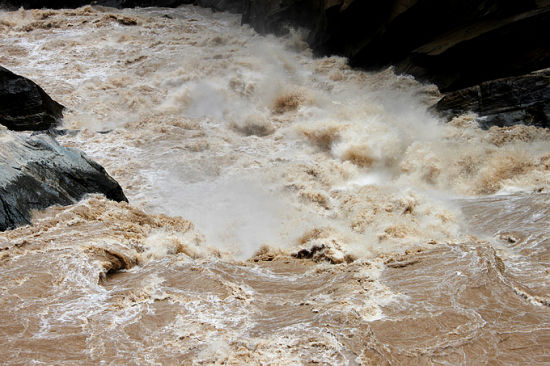 The narrowest part of the canyon is the famous Tiger Leaping Gorge. It is said that a tiger stepping on the huge rock in the river can skip the Jinsha River.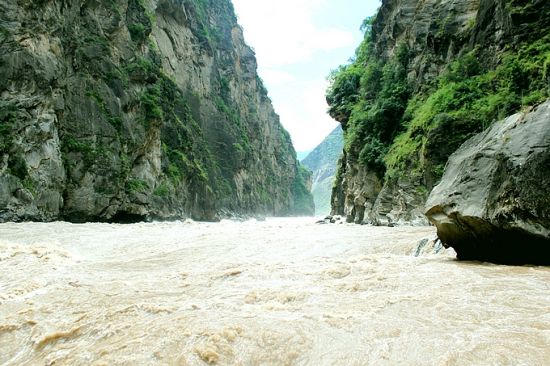 Most tourists who come to Tiger Leaping Gorge will visit the Upper Tiger Leaping Part, so, for avoiding the crowded tourists we chose to start our hiking from the middle part of the gorge.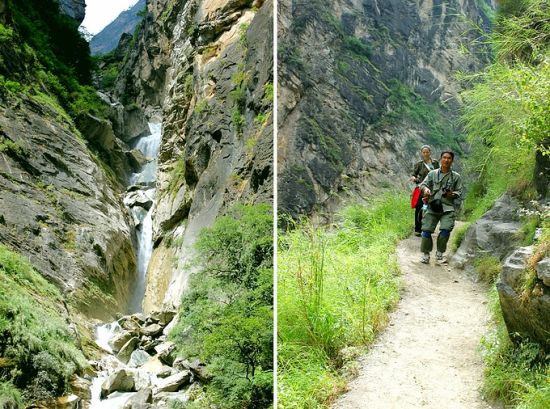 The hiking of middle gorge is from the Zhang Laoshi Lodge. Before we started hiking, the old women in the lodge asked us 10 CNY each one as passing fare, as the path was constructed by her family.
Just hiking half way, there is another old woman stopped us to ask for another 5 yuan for the passing fare. She said started from here, the way was built by her family.
After the hiking of the middle gorge, looking back to see the way we passed, it was seemed no as hard as imagine.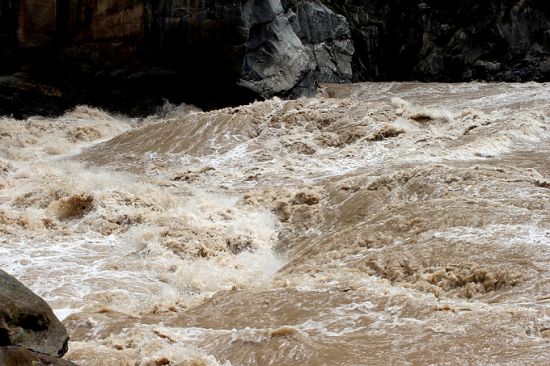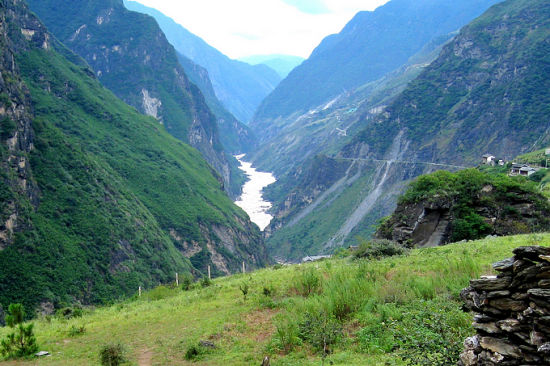 The upper gorge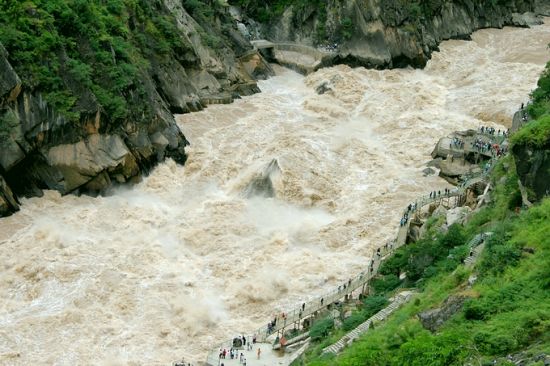 When passing the upper gorge, we saw lots of tourists, so we did not climb down to the bottom of the gorge; instead we looked down and find the scenery more momentum.
Vanessa Li
Position:Travel Consultant
I'm delighted to be able to help you in your journeys. As the great Mark Twain said: "Twenty years from now you will be more disappointed by the things you didn't do than by the ones you did do. So sail away from the safe harbour. Explore. Dream. Discover!" You can only appreciate home after you've been somewhere else, and the greater the journey, the greater the appreciation! So come to China for one of the greatest journeys you could ever take!