The charm of
Sanya
is nature. The traditional seaside picture - blue sky, white clouds, silver beach, green coconuts trees, and the tend wave rhythms. It is an ideal place to get rid of the noisy world.
The mild temperature makes Sanya as an attractive natural swimming pool. Without any hesitation to get into the sea, or just have a rest on the beach, or just enjoy the delicious seafood here, or even talk with the buffalo under coconut trees, any of them will bring me a satisfied holiday.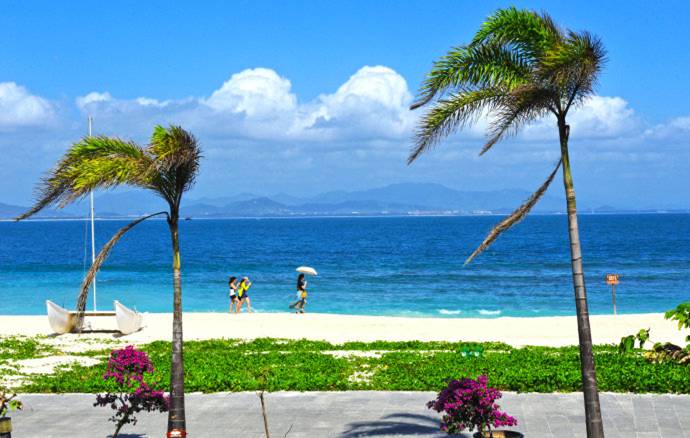 The most romantic thing for me in Sanya will be jumping into the blue sea.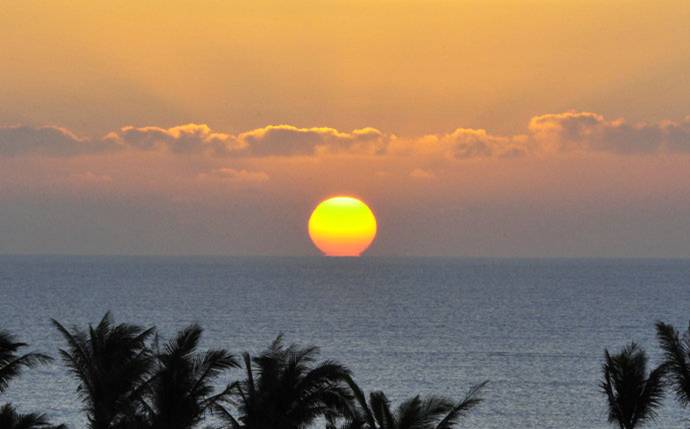 For winter tour, Sanya is an ideal choice because of it climate. May be the cloudy days covered all of the Dec, the sunny day here made me can't help shout loudly. Even a leaf of the tree was smiling to me.
I had chosen Wuzhizhou Island as one of my destinations. Located on the north of Sanya City, the famous Yalong Bay is on the south and the Monkey Island in the south, Wuzhizhou Island is a popular place in a butterfly shape, About 30km from Sanya city and 38km from Fenghuang Airport.
This island is a good choice to get touch with he nature. Boasting about 2000 kinds of plants, a large amount of valuable trees, and many lovely animals, Wuzhizhou Island is one of the most well-preserved islands along the Hainan coastal line, And also, it is the most popular diving and sightseeing resort.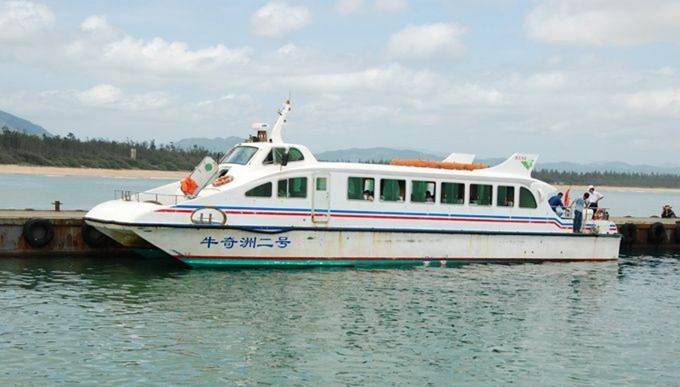 This is the cruise that took us to the Wuzhizhou Island. About 20min cruising and finally arrived in the island.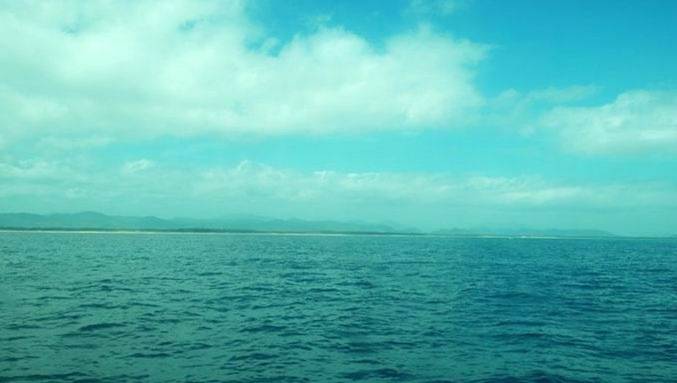 When disembark, we could see many kinds of fish. For many people who had been to Sanya, they might know the original beauty of Sanya had been changed. Too many tourists caused so many pollution here. So above all the beaches I had been, Wuzhizhou would be the top 1 for me.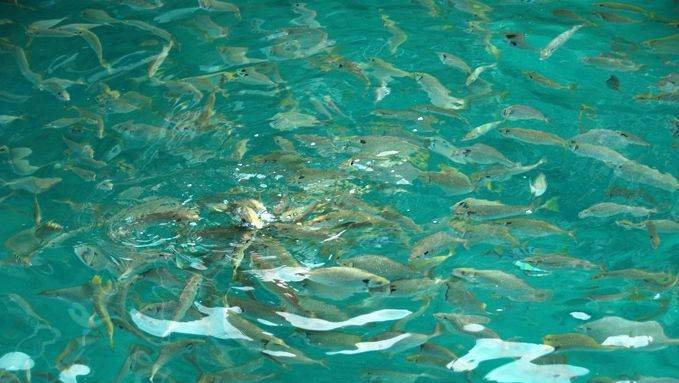 When walked around the island, no exaggerate word from the friends, Wuzhizhou was an extremely beautiful place, the blue seawater reflected the blue sky, the fresh breeze from the sea is more like a tenderly hand to tap my face. It may cause me to sleep on the beach immediately.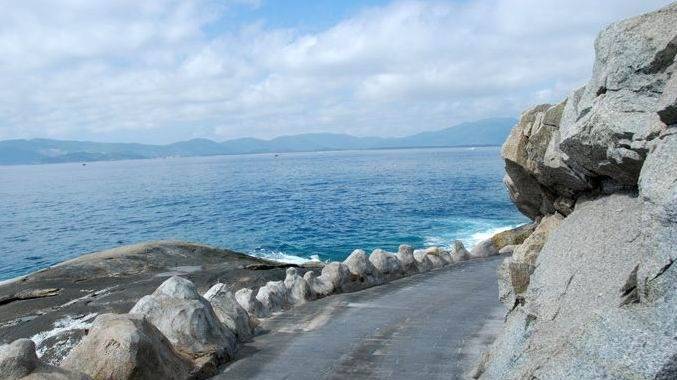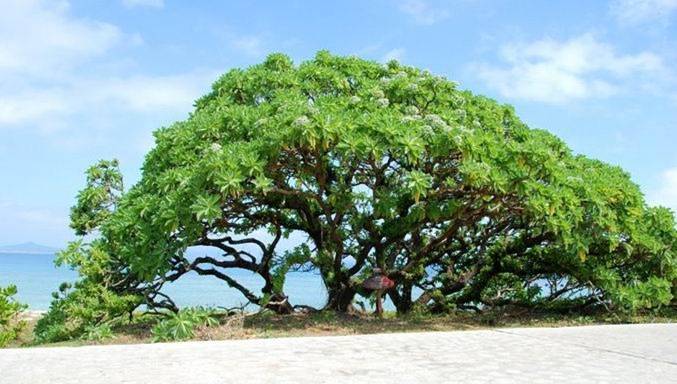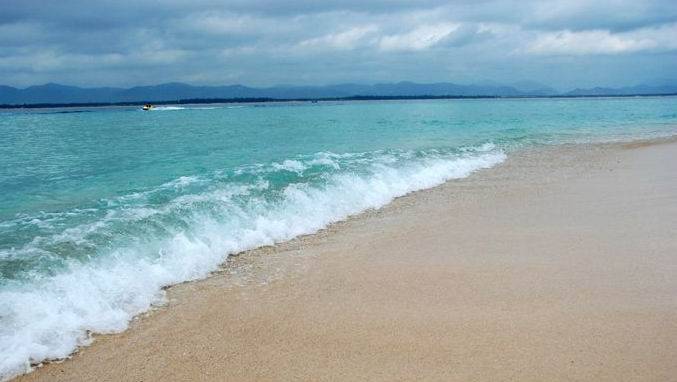 Because Wuzhizhou is located near carol reef, the sand here is not as soft as that in my imagination.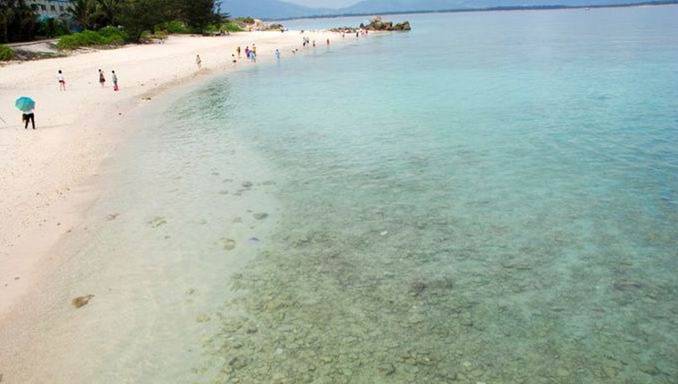 The whole picture I could see was more like a clean swimming pool, crystal and amazing!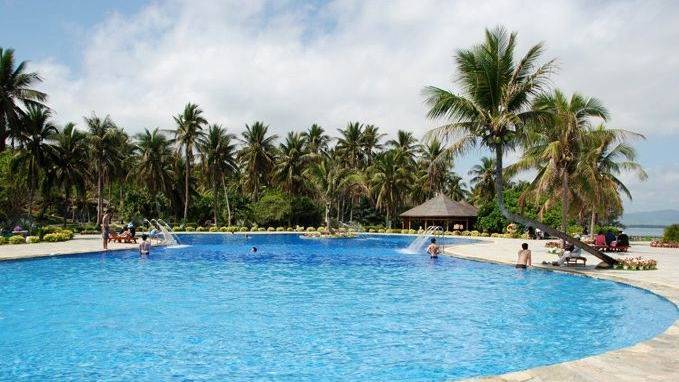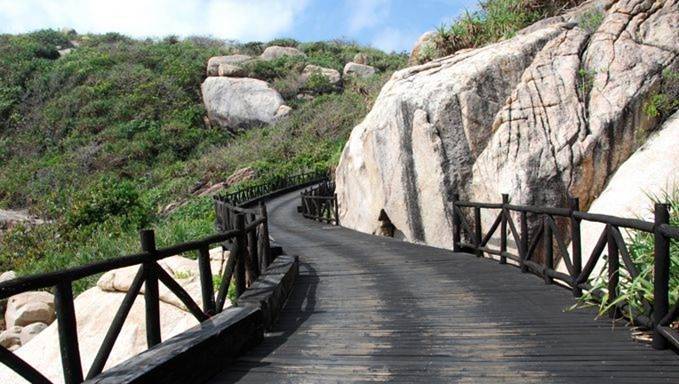 The wooden bridge on the island, it was looked to be fired because it was always in the sea winding situation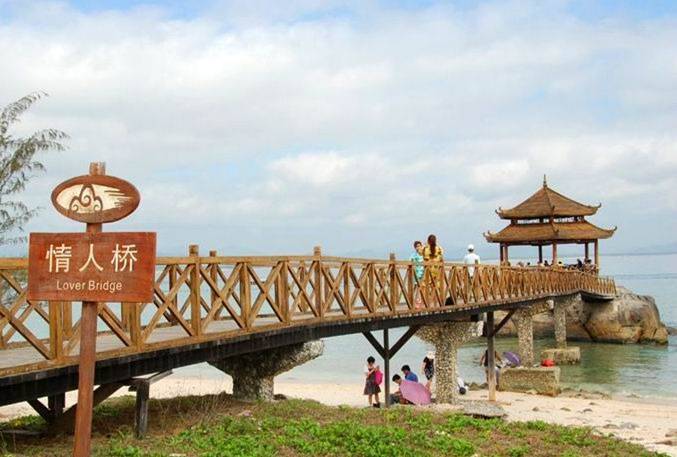 An ideal place for couple to taking wedding photos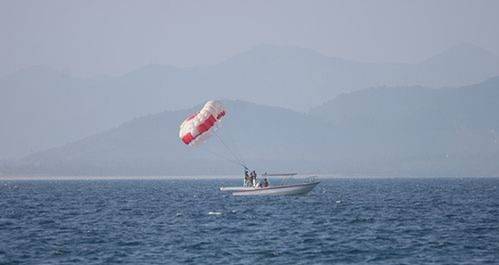 Diving in Wuzhizhou Island was an extremely beautiful thing to do, beside the expensive charge, it was a fantastic experience here.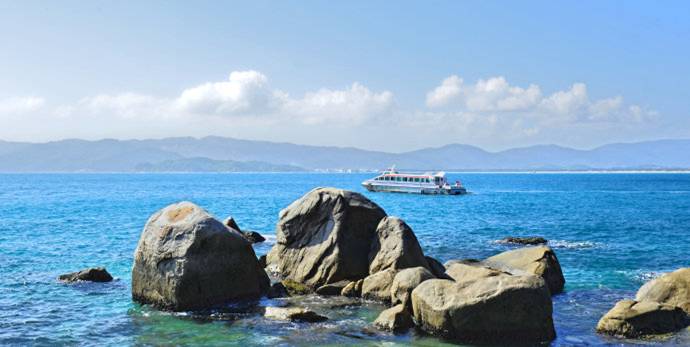 Wuzhizhou Island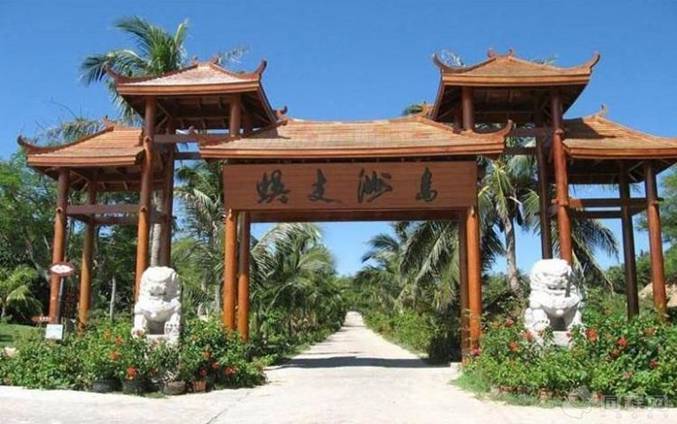 The entrance of Wuzhizhou, it was time to say goodbye! I loved this place deeply and I wanted to pay a second visit here.