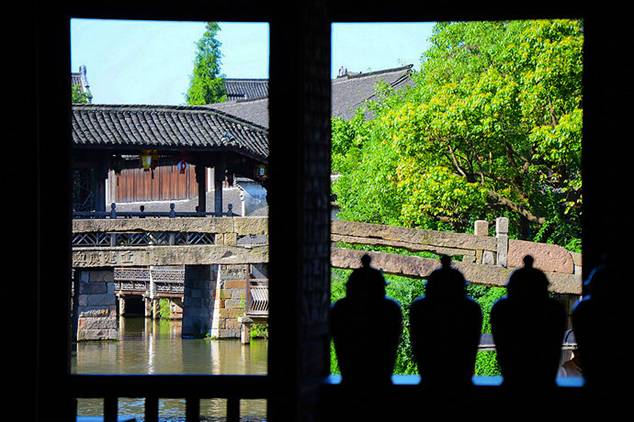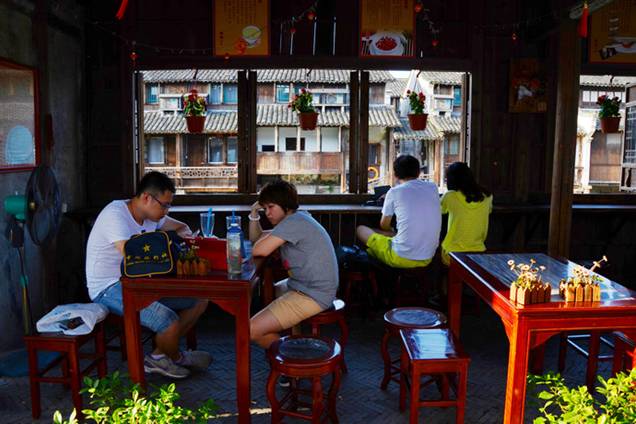 My
Wuzhen
trip was short, just costed about one day. But the impression of Wuzhen in my mind was deep. Because of the short time, I only could hang around in Xizha. Although it had been constructed in a dense commercial atmosphere, the 1,300 historical record still could be found here and there.

The water system was in cross shape and divided into four districts namely Dongzha, Xizha, Nanzha, and Beizha. Because I just visited Xizha. This article will be focus on Wuzhen Xizha. Different from Dongzha, Xizha is a place integrated with business and leisure together.
When walking in the Xizha scenic area, the canals, the boats, the bridges, and the Qing Dynasty architectures, all of these can cause the memory in your deep mind. And the most attractive for me was the leisure lifestyle inside the Wuzhen Water Town.

For every one who loved the life will have different answer to the word "leisure life".Some one would like to have a cup of tea in the 5 star hotel, some one would ,like to change his watch daily, some one would like to appreciate the wine in a cellar, and some one would like to share her perfume on the facebook. "Leisure life" is a unique word in each one's mind. For me, this word is not shown by money, or luxurious goods, or any things that can be got by money, it is more like a period that can be left in my mind deeply.
The free experience is my leisure life, not related to the money, to the fashion, just a view towards the life. Wuzhen will be a representative of my explanation to the word.

Ancient architectures built along theriver, boats cruising on the river, the flowers blooming in the glass visa, and the barber wiping the chair in the shop, the mother accompany with her child to play on the ground, each one here has their own way to life, and each one here enjoys the life.
The each corner of Xizha in Wuzhen is more like a melody. When you walk in, you may find a totally different view of the common day. So it is better to say that Wuzhen meets people's desires of quietness rather than people would like to spend time in Wuzhen.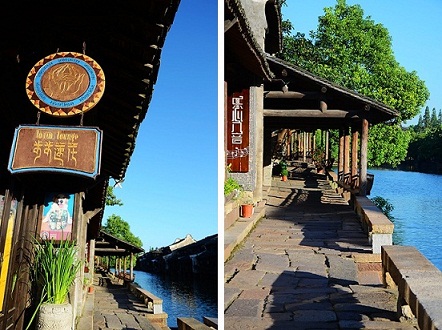 Along the bank of river in Xizha, there were many bars that worth to visit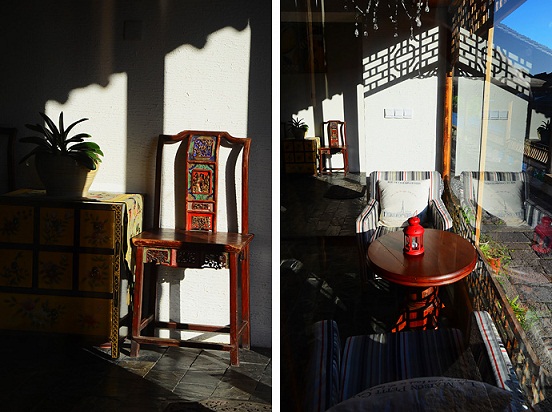 The antique decoration made out a mild tone here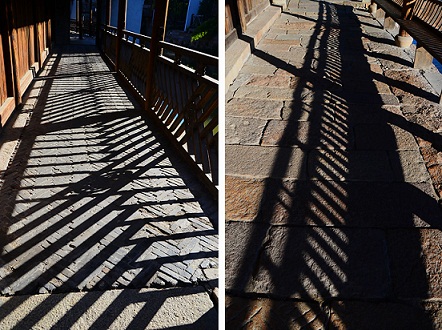 Even the shadow in Wuzhen can be a beautiful role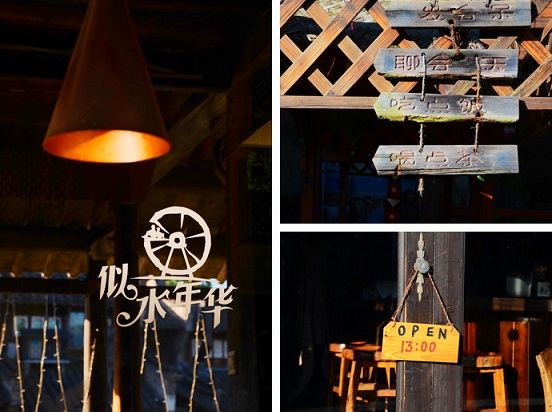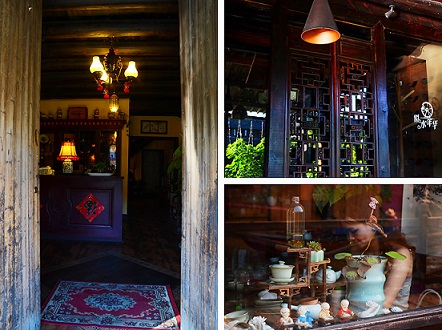 If you come to Wuzhen without a leisure mood, only walk fastly and followed a tour guide, you must miss the most beautiful moment of it