Finding Shanghai delicious street food
Post Time: Jun 05 2012 By Tina Chan
Shanghai
is not only a big city but also a food paradise, especially the street food paradise in China. It's so easy to find some snack bars with booming popularity by randomly stroll. As long as you have a big belly or a good appetite, you can enjoy the delicious food till you satisfied.
♦ Snack in the old Town
The food and refreshments in Shanghai Old Town is very famous, although they are very common, the taste is delicious and special. You can try them at Hefenglou, they have a wide variety of refreshments.
Pan fried steam bread with black sesame on top, taste exquisite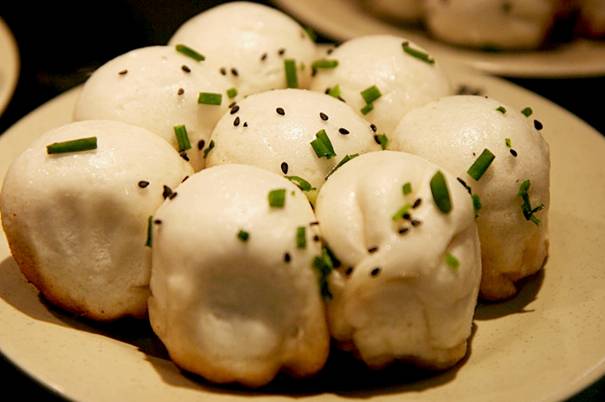 Flaky pastry with sesame around and sweet filling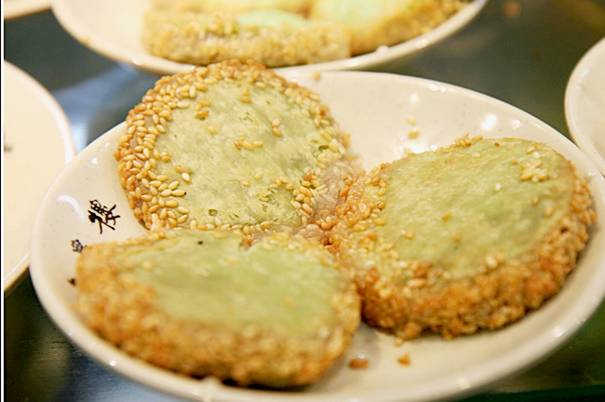 Shrimp dumplings in soup. You can taste the whole shrimp in it, the thick and delicious shrimp will fill with your mouth and it feels fantastic.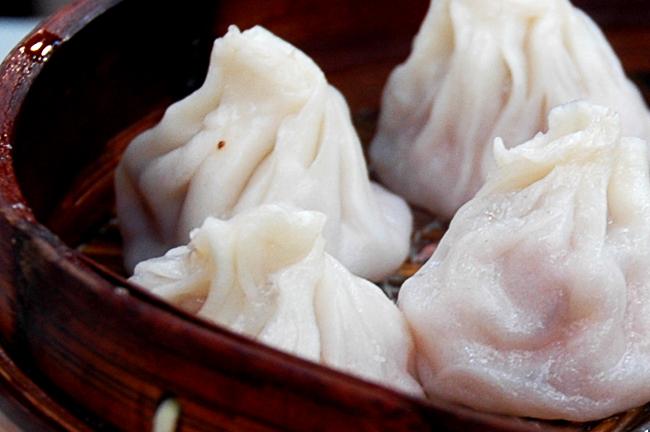 Fried Rice with shrimps. Of course the shrimp is the highlight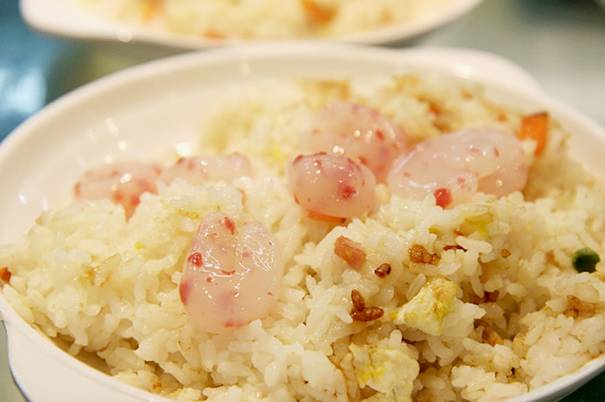 Herbal Jelly served with fresh fruit and honey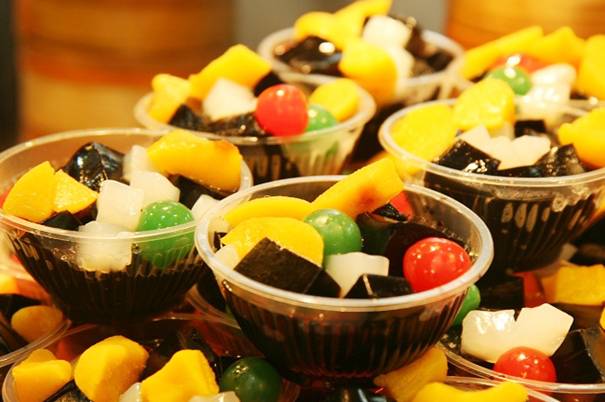 Sliced candied fruit rice roll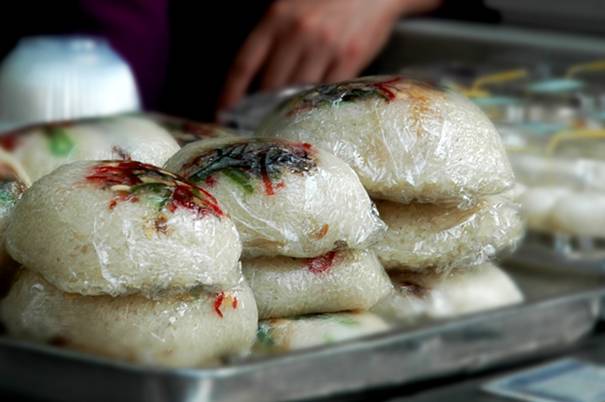 Steam lotus root with sticky rice filling served with Osmanthus syrup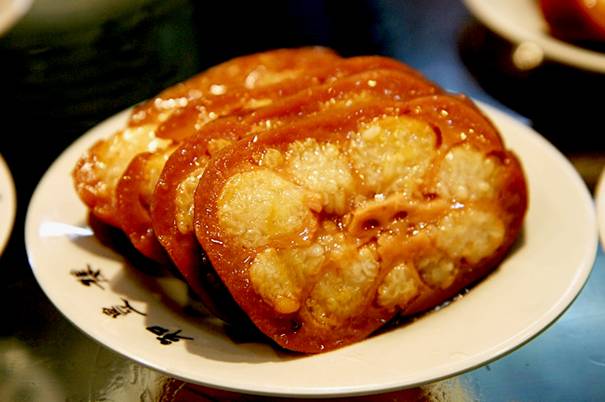 Omelet with pork and beans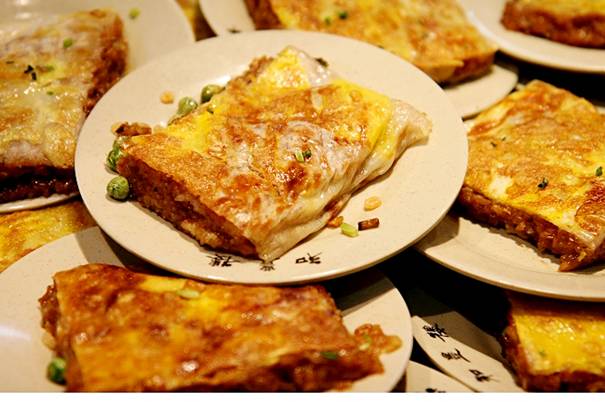 Pterocladia and bean-cud soup, a really nice diesh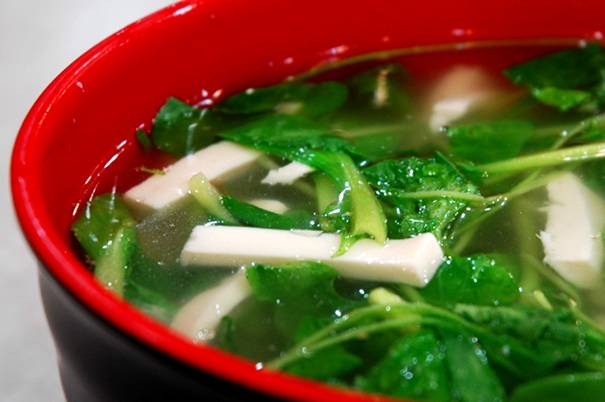 Steamed Chicken with Chili Sauce, the sauce is really tasty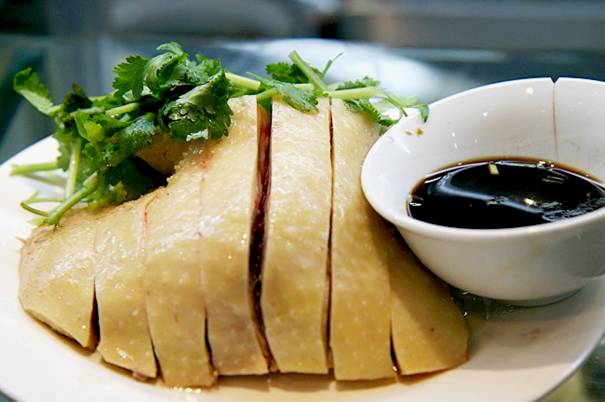 ♦ Charme Restaurant
Located in Raffles City Shanghai, Fuzhou and Tibet Road. This restaurant offers Traditional Hong Kong food which is very delicate and many people enjoy the food here very much.
Thick Toast with butter and honey
Honey thick toast with ice cream. You can add extra ice cream ball if you want. The outside is thick toast with honey. Inside the bread is quarters bread with butter.
Chinese Churro with cuttlefish paste inside. This is a creative dish and the Thai acid maple syrup is the highlight.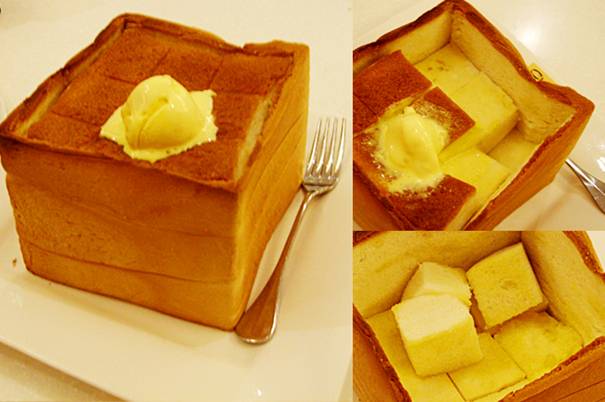 Charcoal roasted pork neck meat with lemon juice.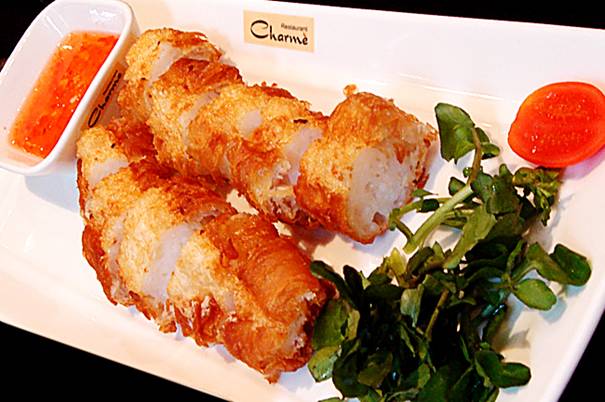 Taste and visual effect of this dish is great, the lemon juice balance the greasy and bring you a fresh taste.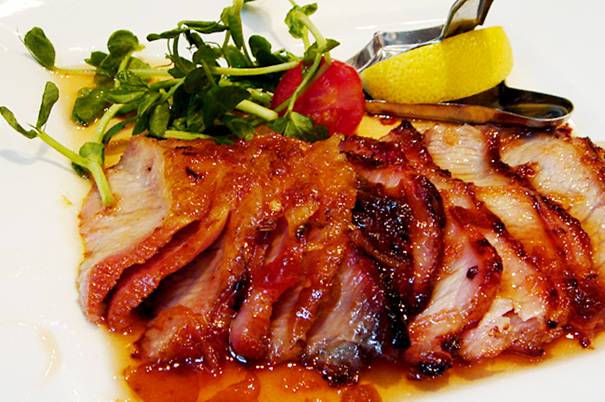 Fresh baked Pineapple Bun with frozen butter
It is a fresh baked pineapple bun with a piece of butter stuffed inside. They are known in Cantonese as bo lo yau, in which "bo lo " means "pineapple," and "'yau'" (oil) refers to butter. Variants of this include using custard in place of butter. The top of the pineapple look skin is really crispy.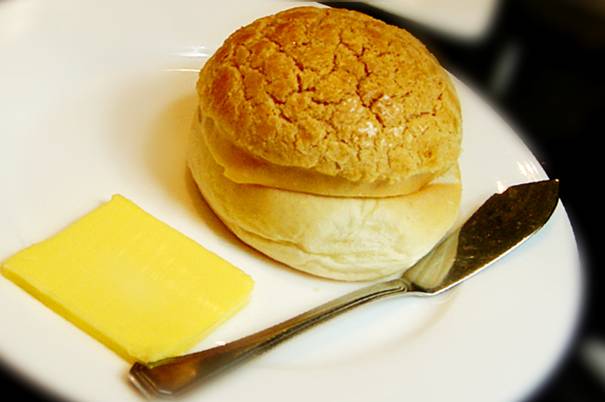 Vietnam Rice Paper Roll
Most recommended dish in this restaurant. I have finished the dish by myself. They have rolled scrimp, mango, and asparagus in it, what a strange match but taste really great. Don't miss it.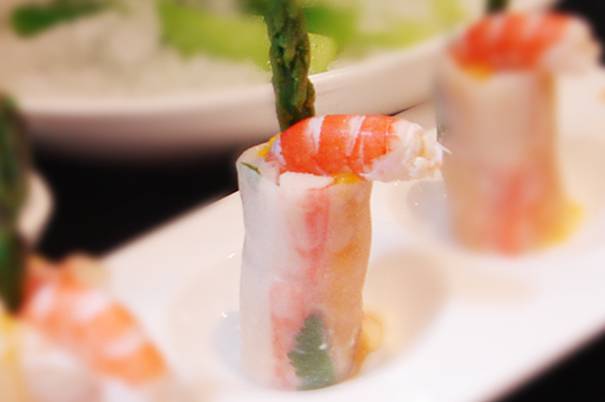 Mushroom braised with cheese
A tasty food but a little greasy.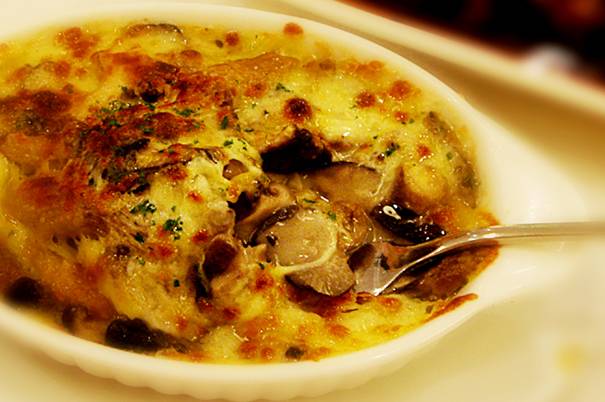 Eggplant with soy sauce
It looks like the common dish but taste different.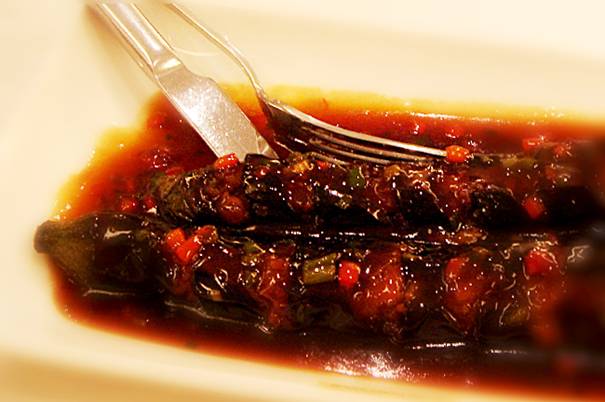 ♦ Wuyue Renjia Restaurant
Wuyue Renjia Restaurant near Luxun Park is famous for the Hangzhou Cusine. And Wuyue Renjia Restaurant has many branches in Shanghai
Wuyue Cold Dish RMB19(flour, slice carrot, celery and squid, Scrimp、dried toufu、meat)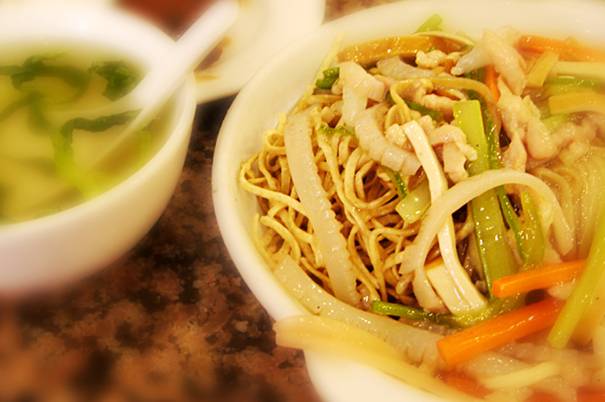 Hong Kong Honeymoon Dessert
One of the most famous 3 dessert shops in Hong kong. It has many branches in Shanghai.
Baked mashed Taro Sago Pudding + "Black Pearl" in Vanilla Sauce with Ice-cream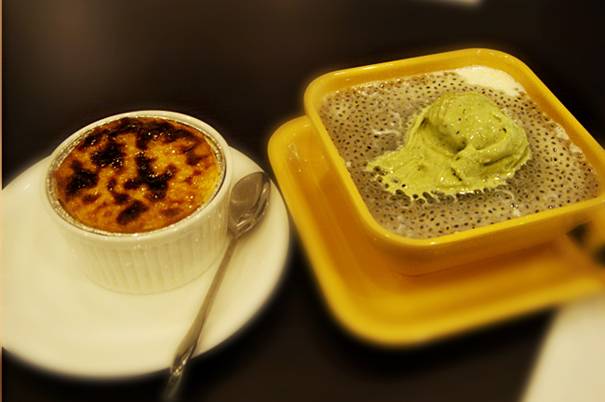 Black Pearl" in Vanilla Sauce with mango, banana and dried nut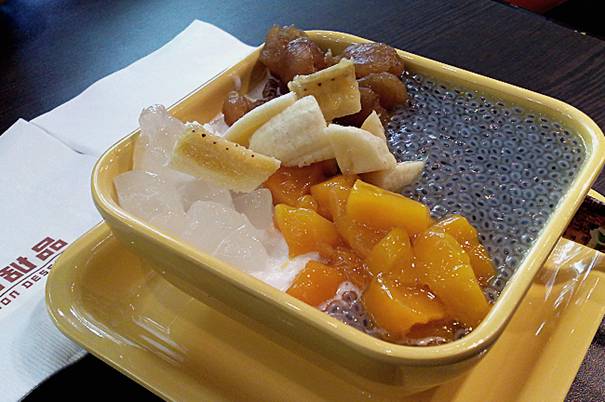 Mango Glutinous Dumpling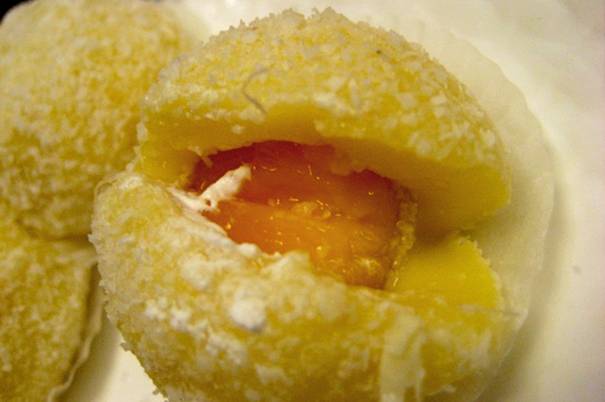 Durian Pancake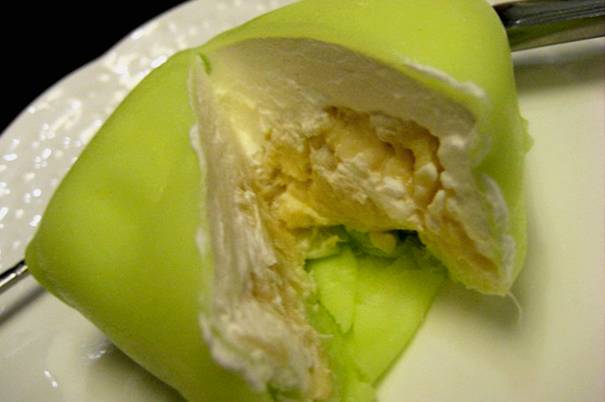 Cold Stone Creamery
RMB50 for one cup. You can add different sauce and nuts on it. In my opinion it's much better than the Haagen-Dazs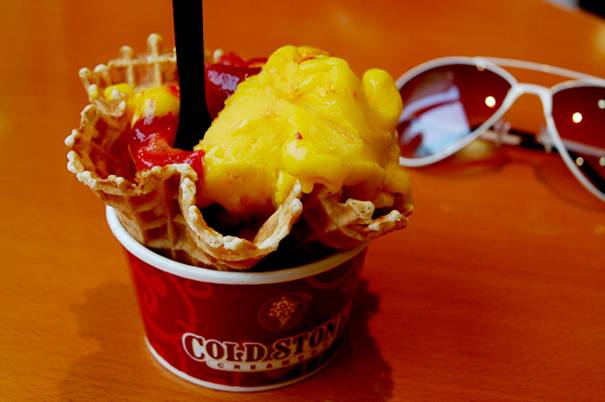 With all those words above, I realize one thing that is delicious food is just around us. We just need to try more and we will find it.
Previous: My joyful trip to Shangri-La heavenly area
Next: TCT Story – Yangshuo Countryside Cycling Tour
Blogger Information
Tina Chan
Position:Travel Consultant
Hi, I'm Tina, a sales representative of Top China Travel. Traveling is one of my hobbies because it can enlarge my knowledge and can make friends with people around the world. What's more, it can also give me a chance to enjoy the delicious food in different places. And I love sharing my travel experience and delicious food with others and I do believe that "the world will be more beautiful because of sharing" My biggest hope right now is to make every of my clients have an unforgettable travel experience in China.