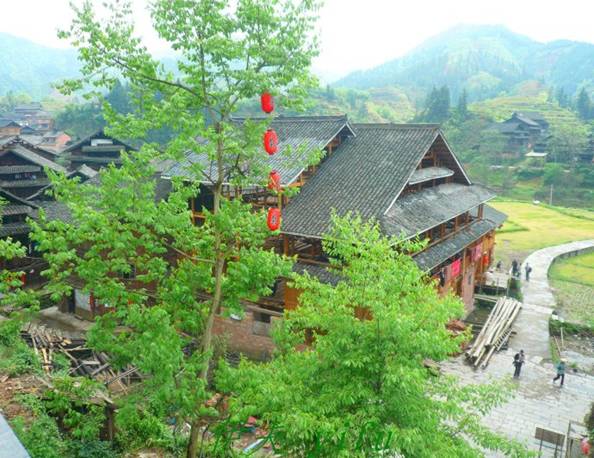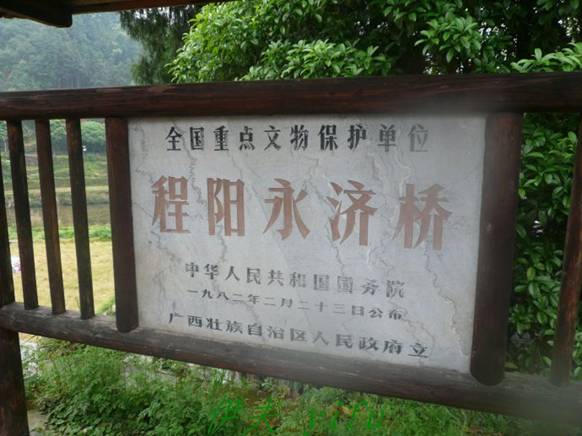 Chengyang bridge locates at Sanjiang Dong Autonomous County, Liuzhou, Guangxi Zhuang Autonomous Region. Its building style contains bridge, callery and pavilion in a body. This building style is very special and charming in the world. Although it is a mountainous place, people can get to there conviniently by contacting Top
China Travel Agency
.
Chentyang bridge also names Yongji bridge or Panlong bridge, which build in 1916. it located in the north 20 km of Guyi town, Sanjiang county, Liuzhou, Guangxi Zhuang Autonomous Region. Chengyang bridge is the most famous bridge which has Dong minorities characteristic style. It is The National Cultural Heritage Conservation Unit.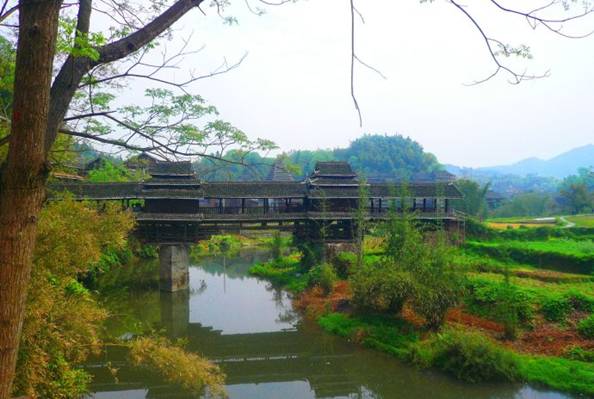 Chengyang bridge is the crystallization of wisdom by Dong minorities people, which is also the art treasure of Chinese wooden building. This bridge is across Linxi River. It is the wooden structure pavilion-style building, which has 2 tables, 3 blocks and 4 holes. There are 5 pavilions and 19 bridge galleries on the holes. These pavilions are connected one by one, look like a whold, very spectacular.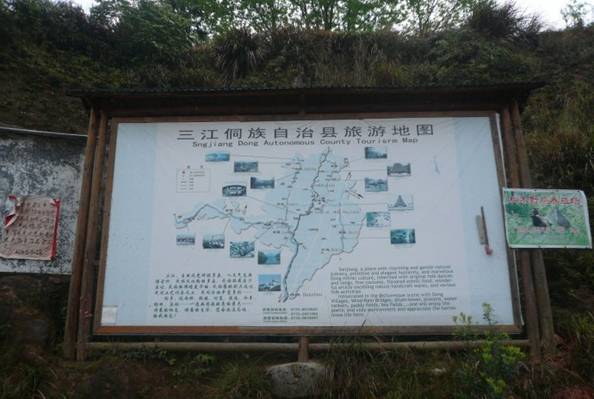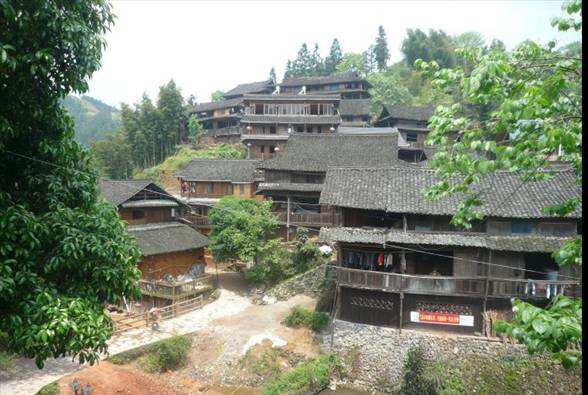 According to the records, Chengyang Bridge, Zhaozhou Bridge, Luding Bridge and Rome Steel Girdes on the bridge's Nova are the four world's historic bridges.

The bridge is 64.4 meters long. Its both sides with railings likes a corridor. There are 5 polygonal pavilions on the bridge. The whole bridge looks magnificent and like a brilliant rainbow. Its architecture is amazing at the whole bridge without nails and rivets.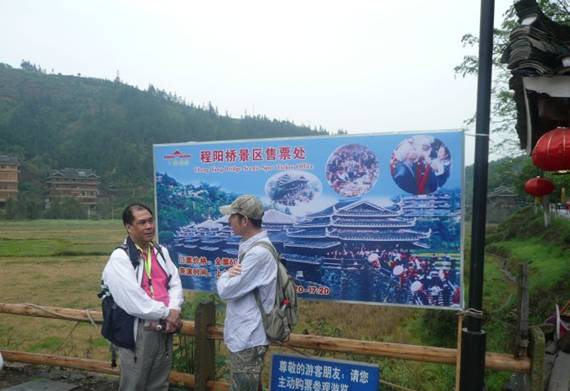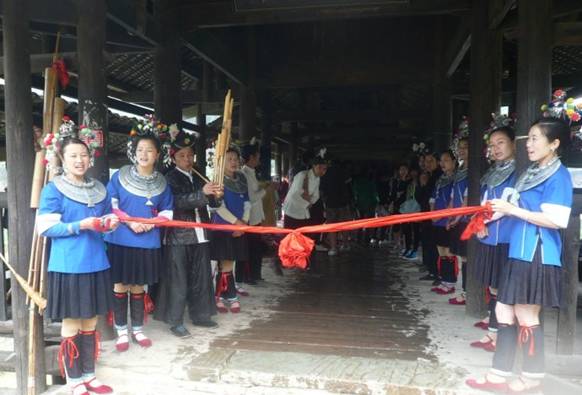 "highway song" is the essential ceremony of Dong's hometown. Only the guest sing with host in duet, the guest just can go.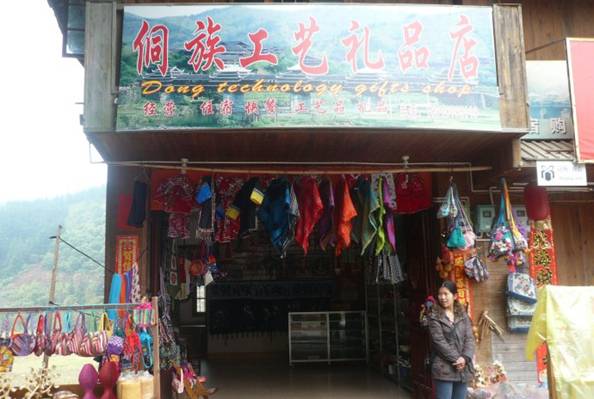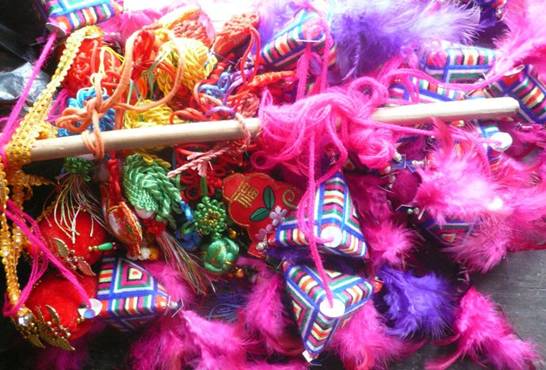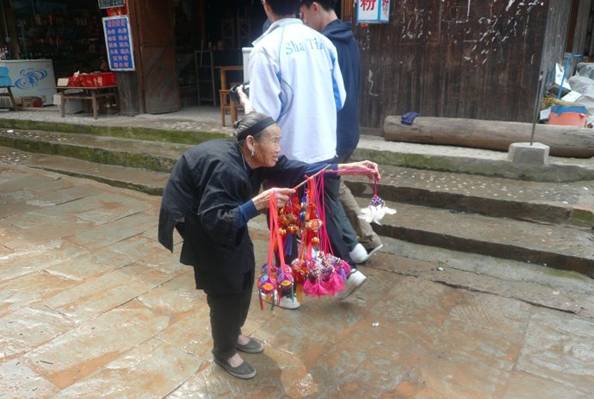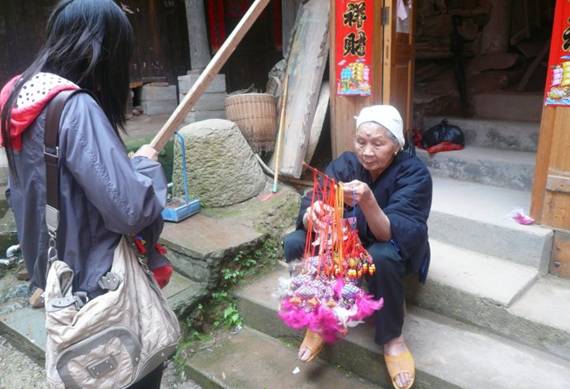 Handicrafts shops and Dong minority souvernir in Sanjiang. Apparently, these high quality and inexpensive love gifts are the one of most best-selling crafts.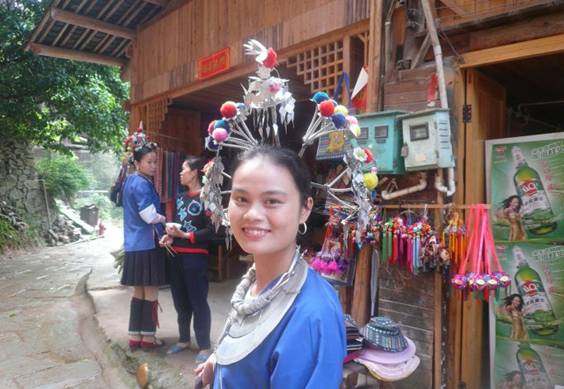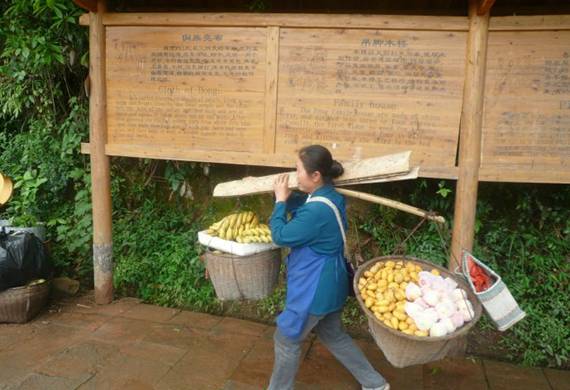 Strange and ingenious Chengyang bridge at Chengyang Eight Stockade , which grand tower and stylised house concentrated the essence of Dong's culture.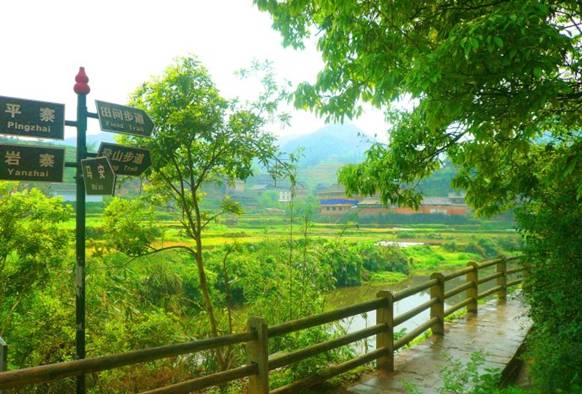 Chengyang Eight Stockade scenic spot is made up of eight Dong villages. There are Ma'an village, Pingtan village, Ping Village... The main attractions are: the Dong Nationality Village, Chengyang bridge, The Hanging house, The Drum and Bell Towersr and terraced field.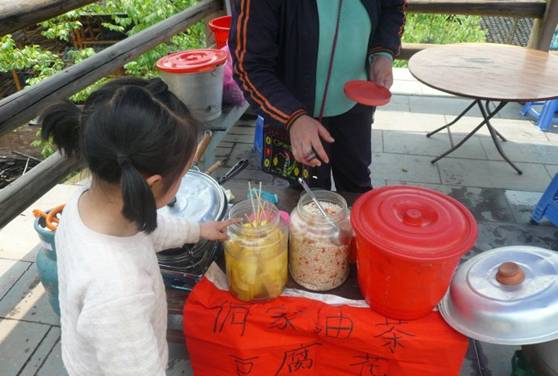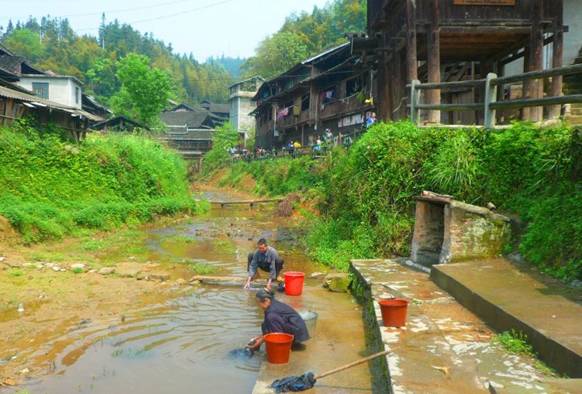 "Sanjiang" means three rivers. They are Rong river, Xun river and Miao river. These tree rivers flow through the village and then became the natural washing pool.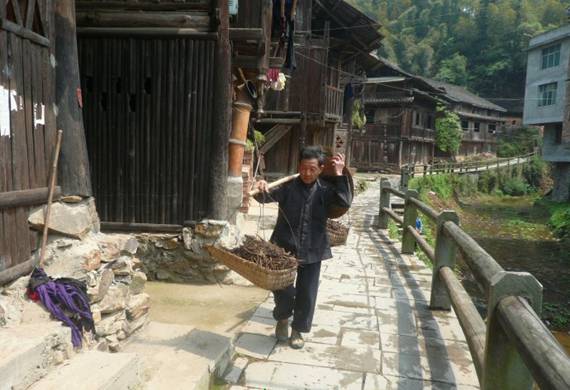 In village, the main transportation is still bu walking. And villagers are the major labor force.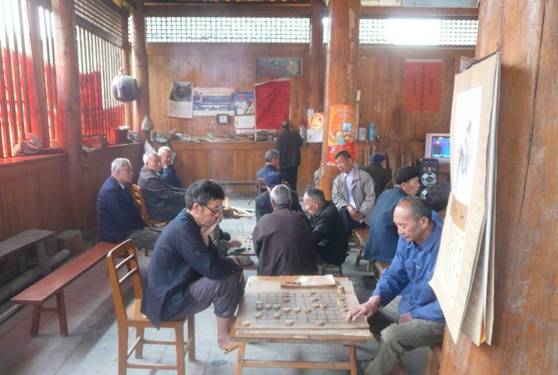 Ancestral temple, most of the time acts as the elderly activity center.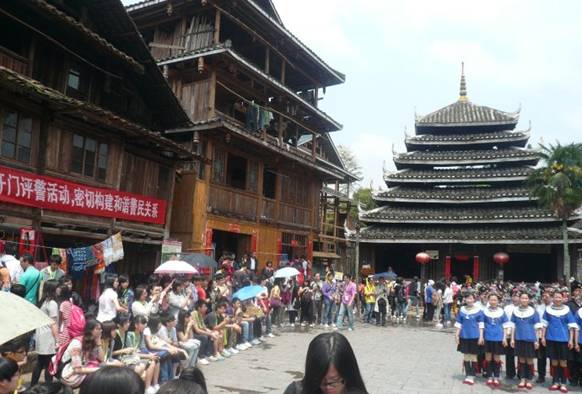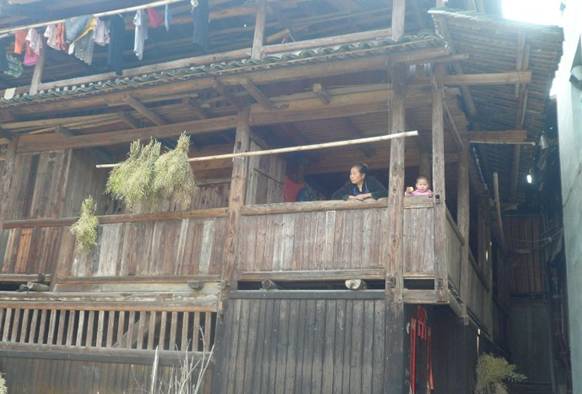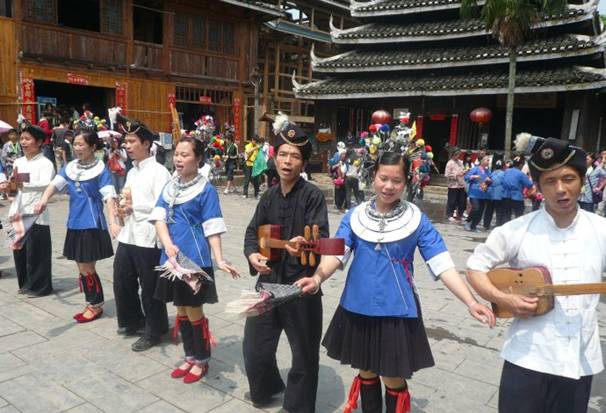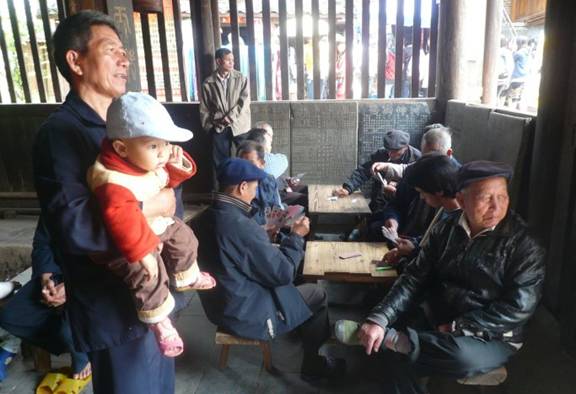 "Da Ge" is one of Dong minorities' folk song. Besides, there are "xiao ge" "narrative song" "drinking party song" "highway song" etc. "Da Ge" belongs to the polyphonic songs which generally donn't need accompaniment and donn't need command.

Sharing one umbrella in the rain and walking on the dirt road at Chengyang Eight Stockade like a beautiful picture with poetry.

If you travel alone, you can take this public bus from Sanjiang Dong Autonomous County to Chengyang Eight Stockade scenic spot. It is very convenient.