Guilin's Hutong
Post Time: Jun 09 2011 By Sophie Huang
Guilin has many alleys, just like the Hutong in Beijing, they recall the good old days of people there and also, record the living history of this peaceful small city. Most of them have names, but there are still some of them we do not know the names – stretching between dwellings, narrow and short, are the passageways for people living there. For me, it is a leisture China holiday to walk into these lanes one by one.

People wander about, like me, may find some of the unknown parts of the city in a very casual stroll.




Entrance to an unknown Hutong which locates near Ronghu Lake scenery area. Behind the wall on the right, there's a vacant land encloses many silver birch trees.




The real face of this unknown Hutong.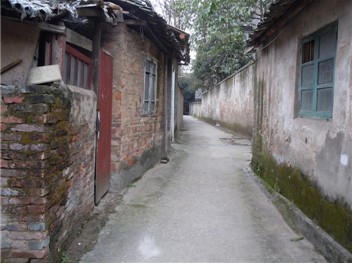 There's no other way out, we have to turn back.

Not far away, there's another short Hutong without a name.




This Hutong seems more living and secular.

Go down to another block (to the south), you may find a long and narrow Hutong hidden between two sets of apartments.




Graffiti & houseplants

Near Zhengyang Walking Street downtown, I finally found a Hutong with Name!




People call it East Alley of Zhengyang Road.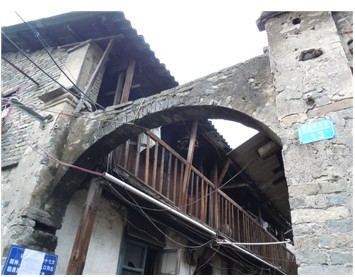 Stone arch & wooden frame.

Parallel to this alley, there's another short alley without name. It well hides behind a bike repairing stall.




Entrance & stone stairs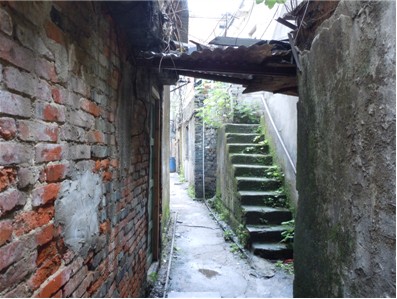 Brick wall, Stone stairs with lichen…quiet and peaceful. I very much like such feeling.

Some day, I may travel to a far far place, but I'll come back when they call me. They are the hidden spirit of my original hometown. And also a memorable China holiday in my lifetime.
Previous: Bamboo Rafting on Yulong River in Yangshuo
Next: Lost Ourselves in Hainan Island Paradise Tour
Blogger Information
Sophie Huang
Position:Travel Consultant
Life without friend is death without a witness, while traveling is a good way to make friends. Hence I love traveling. Don't you find that you are having less and less friends while you are focusing on your work? If so, come on, join us! We are Top China Travel, providing you a tailor-made tour to release yourself, enjoy marvelous scenery, experience different culture and custom and meet people.