"Team" is a term to describe a group of people who are willing to help, believe and understand each other when in a project or for a same goal.
Top China Travel
had a day in Qingshitan (Green Lion Pond) in
Guilin
for the exciting expansion activity designed to strengthen the unity of a team. Got rid of the tired working day, it was a short
China holiday
for all staff in TCT.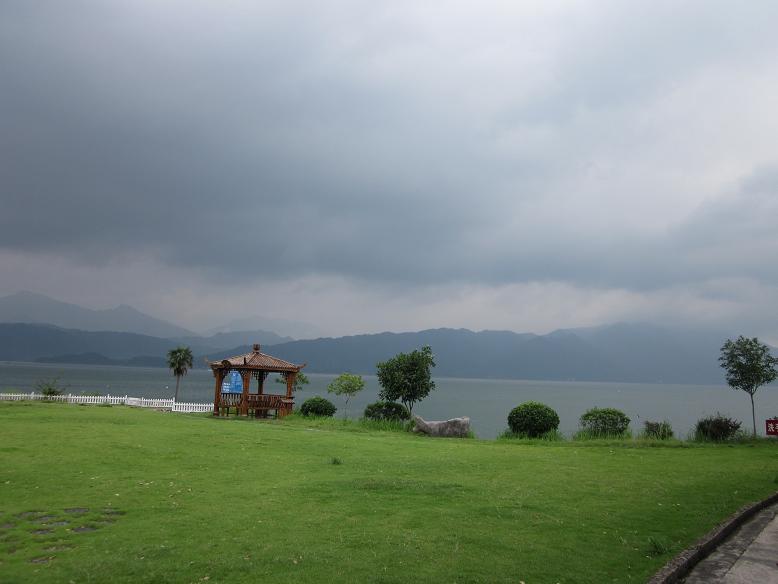 After about 40 minutes driving from Guilin City, we arrived in our destination – Song Lake Holiday Resort and Meeting Center in Qingshitan. From the landscape in this resort, I thought it is an ideal place for not only having business tour but also spending
China holidays
. It was a fairy land for us to savor the natural scenery in Guilin. The quiet lake just looked like a clean mirror which reflected the picturesque surroundings and connected with the sky in the horizon.
In the morning, we had our company meeting. The topics of this meeting were
How to build up a more united team
How to reach the effective communication during working time
Half-year tour guides working summary meeting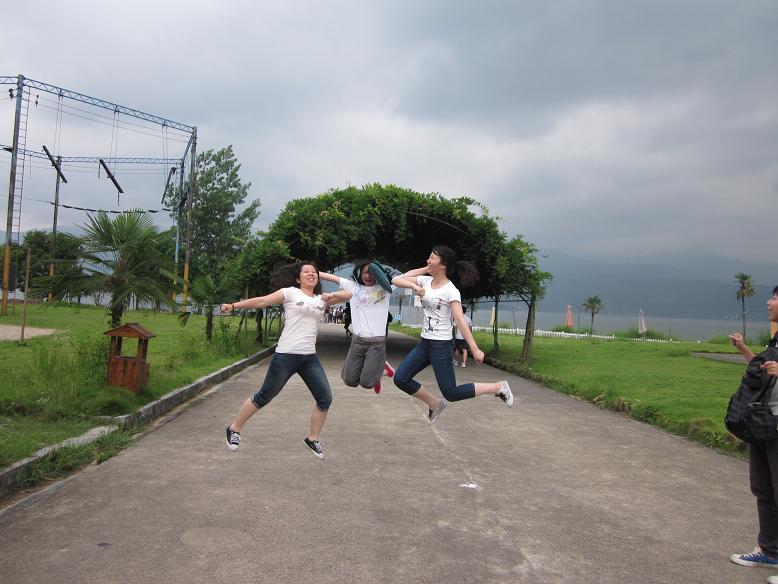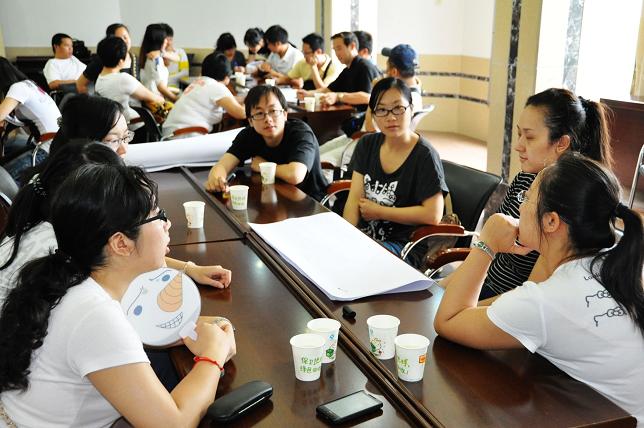 After a two-hour meeting, each team in Top China Travel had expressed their opinions on the united team building topic. Trying to think what each other's thoughts; believing your teammates all the time; and communicating with each other when finding puzzles or difficulties, these three points could be tips for us in future works.
In the afternoon, Top China Travel joined in a series expansion activities designed for team building. All activities were focus on a word – unity.
What I leaned from these activities can be summarized in two sentences:
The power of a team is always stronger than the strength of a person.
Also a mistake of a person is a false of a team.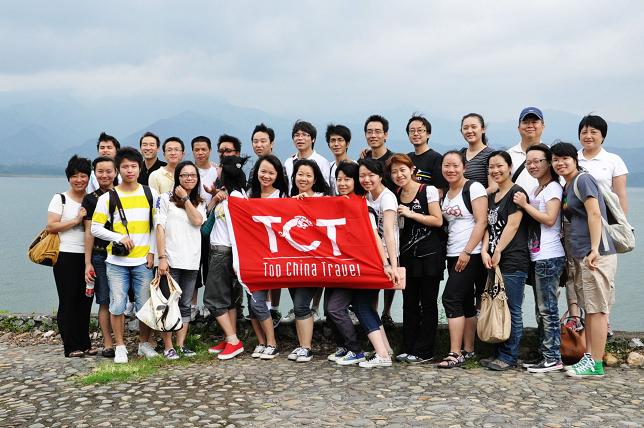 We are a young team and we still have a large room to develop. So team building activities for Top China Travel just likes the water and fertilizers for the plant. We believe one thing – all of us are proud to be a part of TCT and all of us are willing to contribute to this team all the time!
Sophie Huang
Position:Travel Consultant
Life without friend is death without a witness, while traveling is a good way to make friends. Hence I love traveling. Don't you find that you are having less and less friends while you are focusing on your work? If so, come on, join us! We are Top China Travel, providing you a tailor-made tour to release yourself, enjoy marvelous scenery, experience different culture and custom and meet people.