In my idea, tour is an urgent travel experience which needs to squeeze the time to visit attractions as more as we can. But vacation is a leisure experience which slow down the itinerary. Every Oct to Apr, it is the tourism high season in Hainan. So I chose Sept to visit this beautiful place to avoid the travel season. This is not a tour, it is a vacation. A holiday for relaxing only, no disturb, no urgent itinerary, no tour guide presentation.
When referred
Hainan
, people will think about Sanya immediately. But
Haikou
, the capital of Hainan, is always neglected. From Sanya to Haikou, there is just 2 hours driving. Haikou, with more than hundreds of years history, is located in the low altitude in tropic.
And Mission Hills Resort in Haikou is my destination in this tour. Located in Yangshan District in Haikou, Mission Hills Resort is built on the volcanic rocks.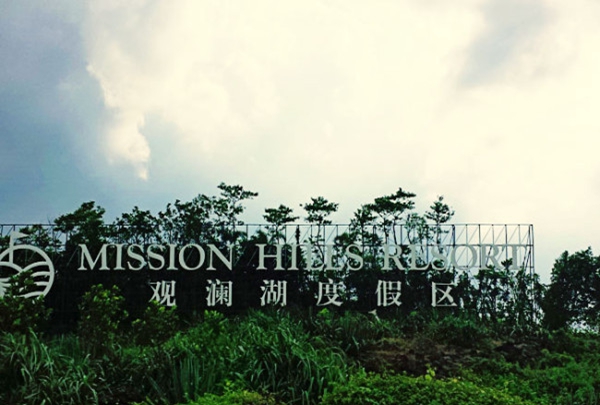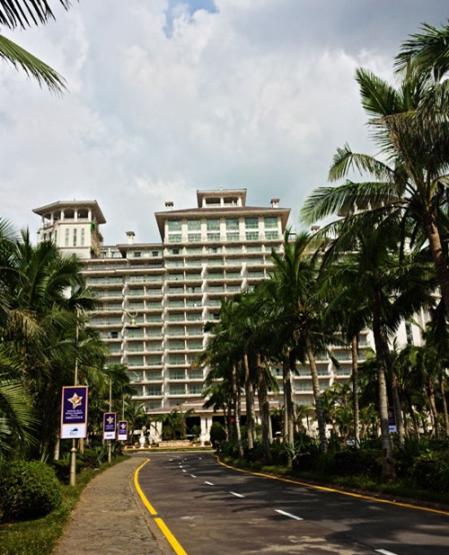 Hainan Island is located on the same altitude with Hawaii. So it is also a beautiful tropic island with attractive scenery, famous as "Eastern Hawaii". In my 3 days Haikou tour, the temperature was between 35℃-25℃.
Mission Hills Resort boasts the largest golf course and first volcanic mineral spa spring in Asia. So these two activities are necessary for people who accommodate in this hotel. This resort possesses 189,000 mu square, about 17.5 times size of Forbidden City.
From Haikou Meilan Airport to Mission Hills Resort, just about 20 min driving. And the resort also offers transfer service between the resort and Haikou city, just 15min driving.
The following is a briefing itinerary of my 3 days trip in Haikou:
Day 1 Arrival
Day 2 Stars Avenue, Skyline Hall, Mineral Hot Spring, Hainan Cuisine, Movies Studio
Day 3 Golf Course, Spa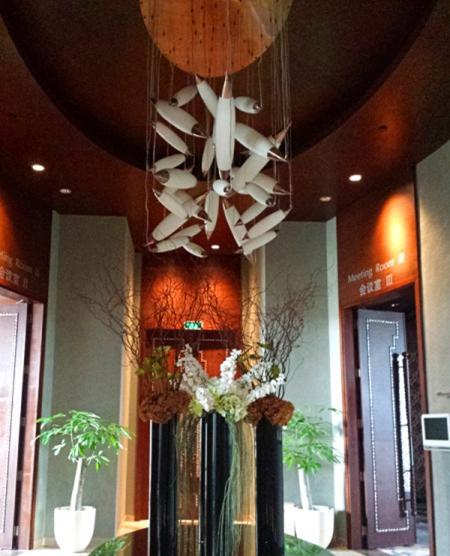 Mission Hills Resort Haikou is a 5 star hotel. It is a hotel popular with golf players. When I did check-in in the lobby, there were some people who accommodated here were equipped with golf tools.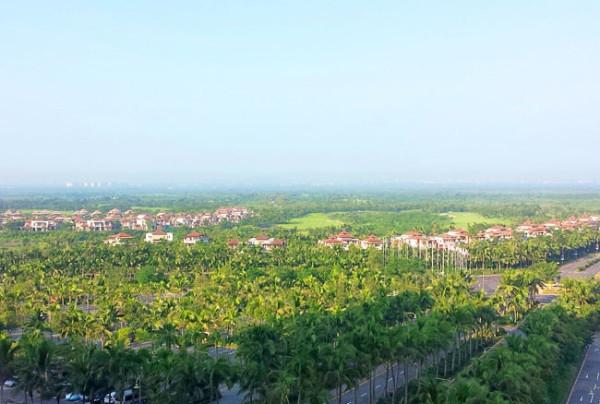 Scenery in the Skyline Hall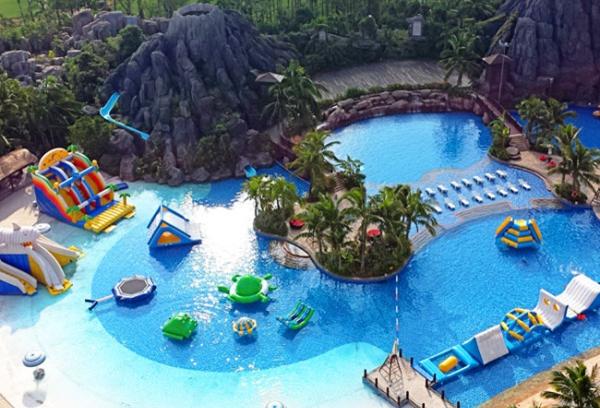 Look down the water paradise in the resort from Mission Hills Resort
Avenue of Stars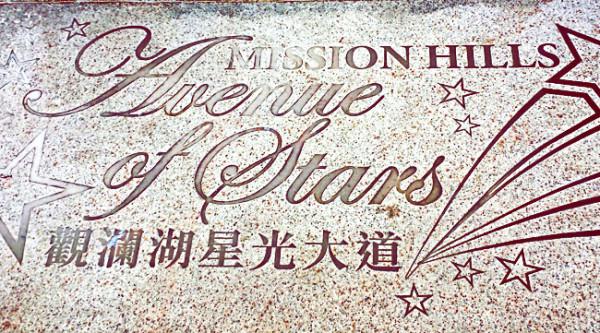 You can find out the stars you preferred, and see their hand prints here.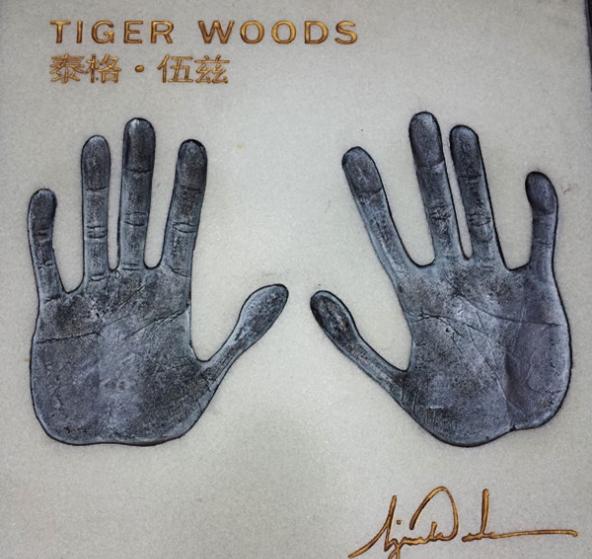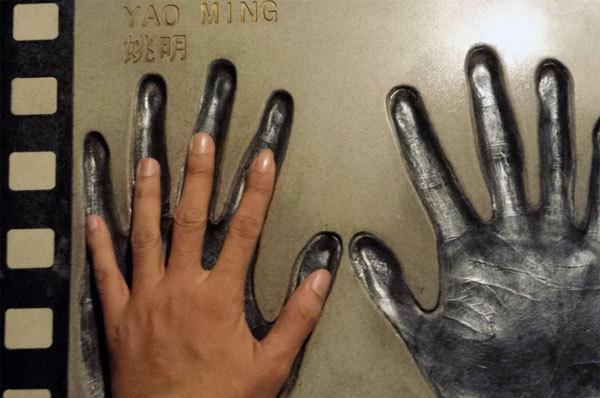 Now let me introduced the hot spring here. The hot spring here is called Five Continents Mineral Hot Spring, which means you can see architectures in five continents when you enjoy the hot spring. Here is a overlook picture. See the one that closest to us? It is built based on Fujian Tulou Building.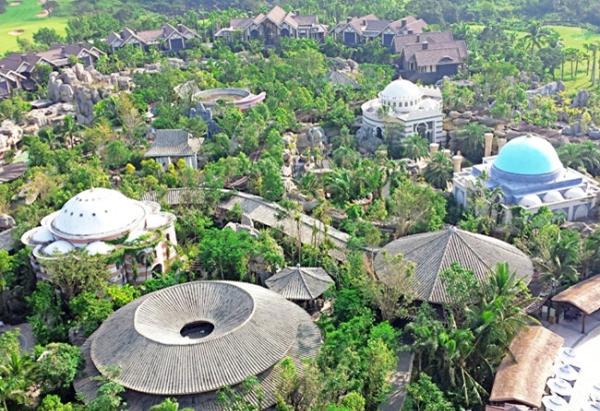 The hot spring pools are designed according to the architectural style of each continent. See the following pictures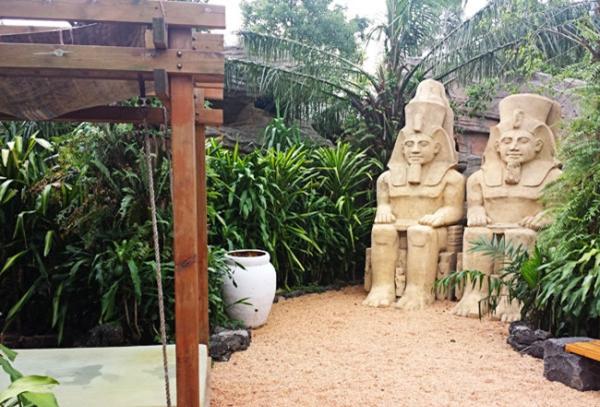 In Egypt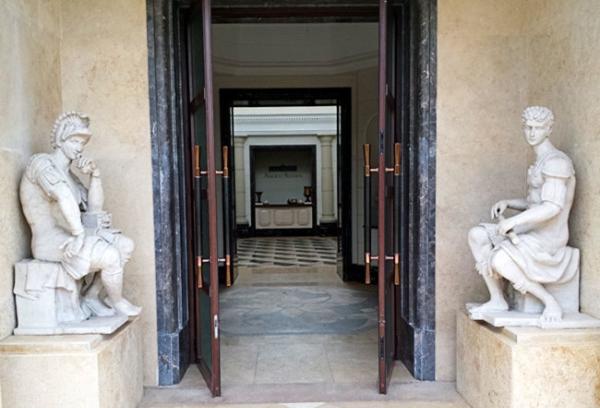 In Rome
The pool in Rome style is also an idea place to take the wedding photos. So couples who are in their honeymoon can choose this hotel as a choice.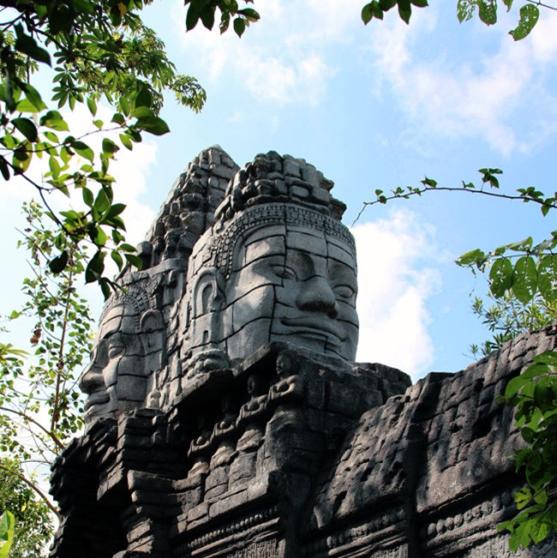 In Angkor Wat
This hot spring area set 168 hot spring pools, temperature ranging between 15℃ and 43℃. Different hot spring pools have different effects, you can check about it from a instruction board near the pool.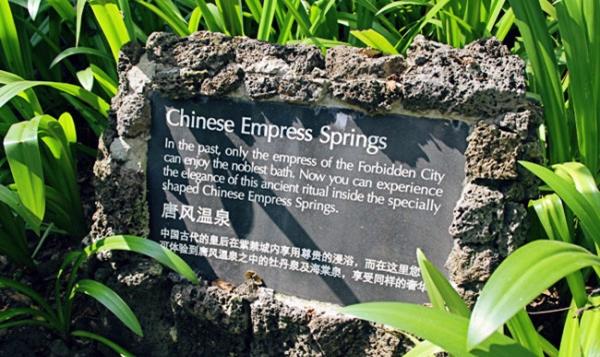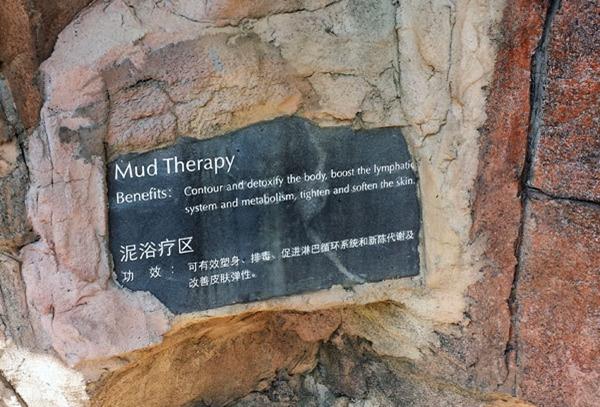 Hainan Cuisine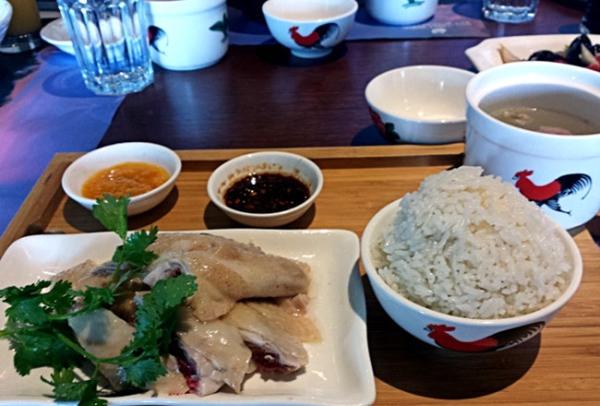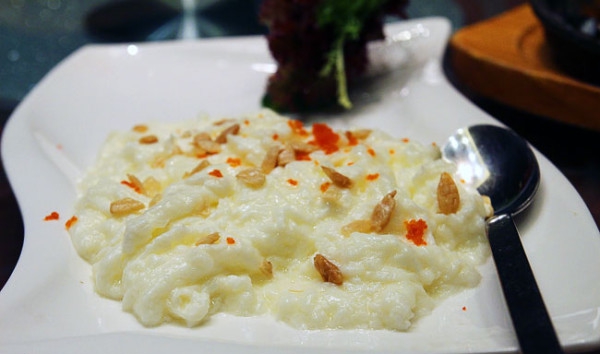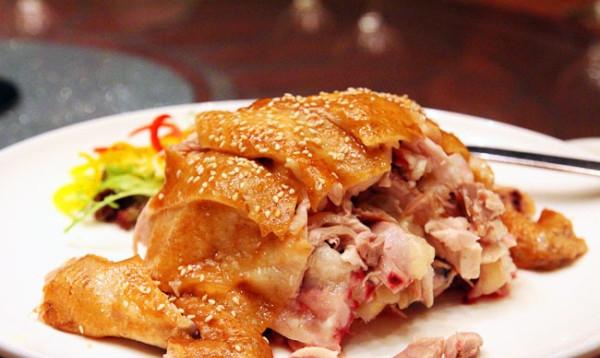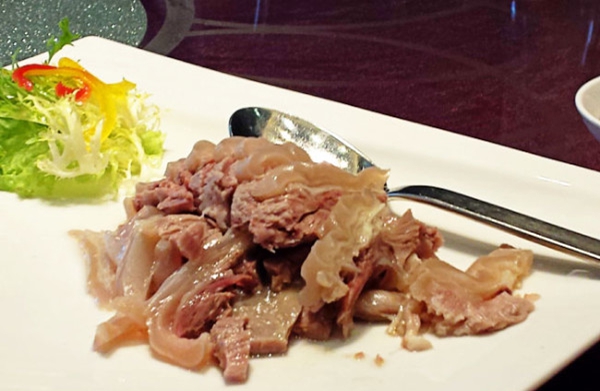 After the meal, I visited the No. 66 Villa in the Mission Hills Resort was used in the Zhang Yimou's movie Personal Tailor. See pictures in the following.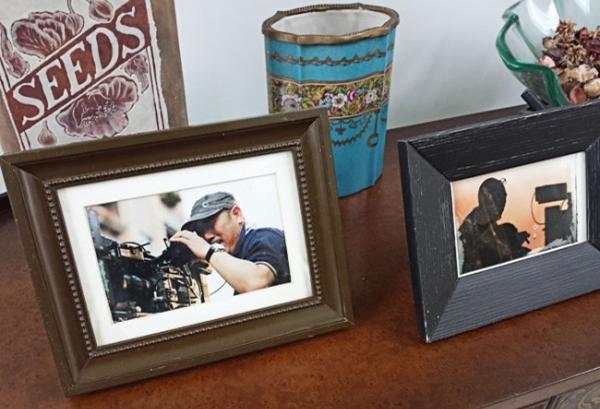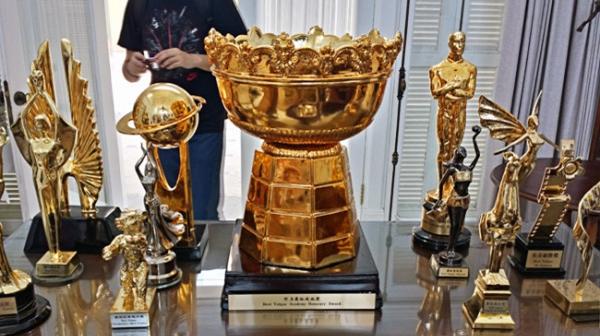 The climate in Sept was still very hot so few people prefer to go out in the afternoon. So I just took a rest till 4 pm. And then, continued my trip to Movie Studio.
The movie studio was a movie theme paradise invested by Huayi Brother Company, Feng Xiaogang Direction, and Mission Hills Group together, opened on Jun 7th 2014.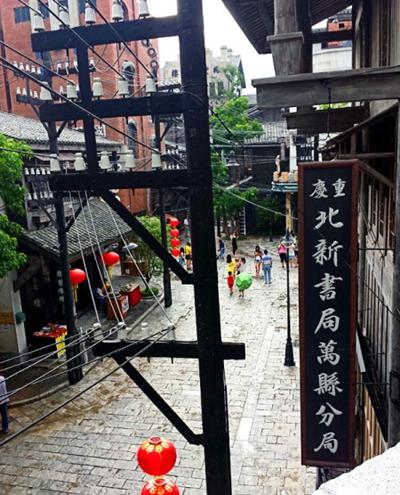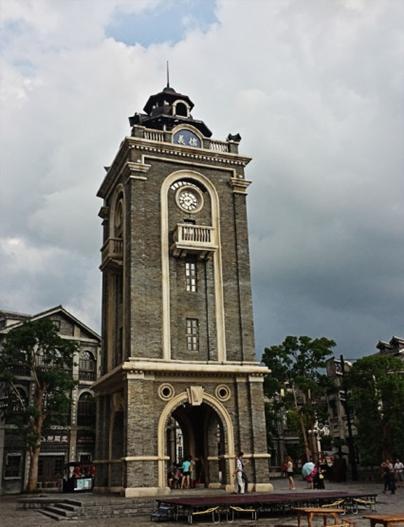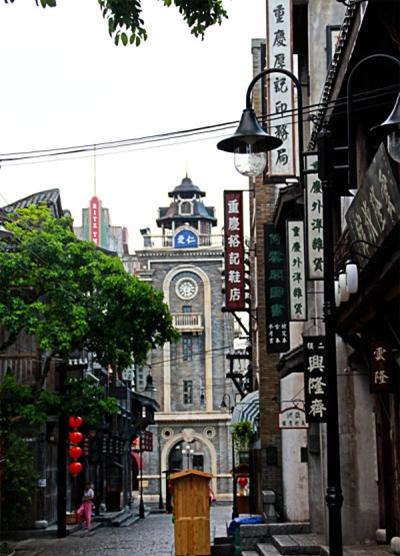 The last day in this resort was a hiking day. I preferred to hike during the trip because I think hiking will let me find more interesting things on the road.
There are two holiday parts in this resort. One is ancient relics route, the other one is natural scenic route. I chose the ancient relics route, a round way hiking was about 1.5 hours in total.
The ancient relics of Hainan village, named Heishi Qiuchang Ancient Village. About 10,000 years ago, the village was destroyed by the volcanic eruption.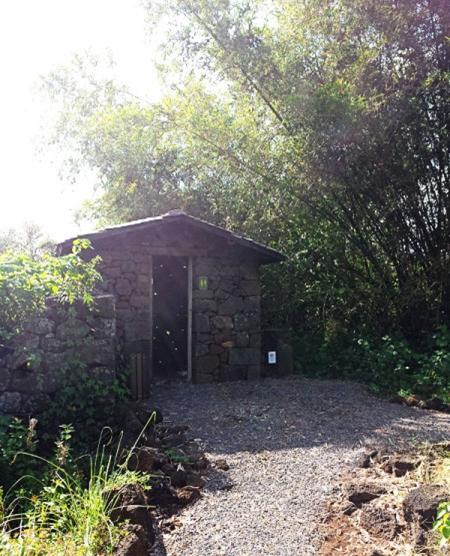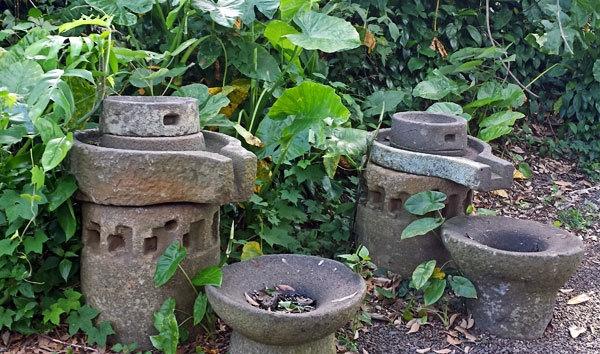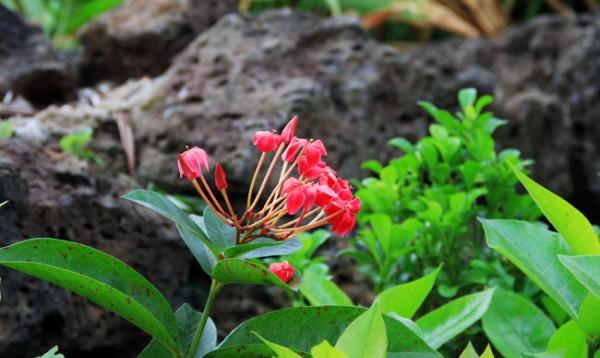 Golf Course Visiting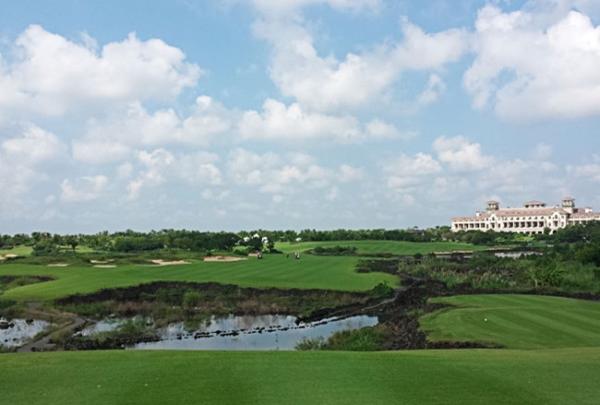 For me, it was the first experience to play golf in my life. Golf is a game connecting the nature, physical practice, and fun together. Originallyemerged in 15th century from Scotland, it was firstly a game of sheepherders. The newcomer should practice at least three months before he/she plays golf on the golf course. So I only could play this game in practical court. The professional coach taught me how to hold the grip.
The following experience was spa. Spa could let me relaxed and get refreshed from the daily work. So in the last afternoon, I enjoyed the spa service in this world's largest mineral hot spring spa center.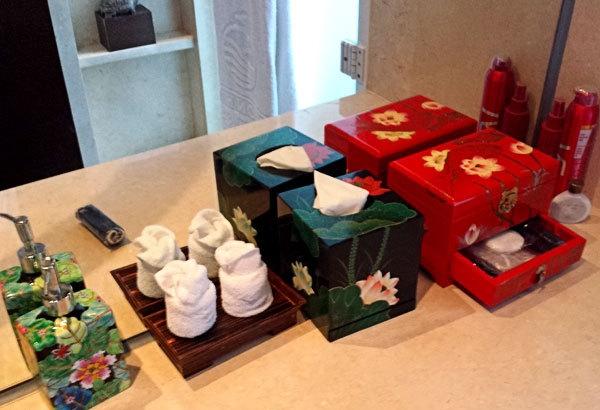 This three days trips was a very leisure trip which brought me back to the daily life with a new life style.