Guizhou Zhenyuan Ancient Town, A Small Town in the Ink and Wash Painting
Post Time: Sep 20 2011 By Janet Chan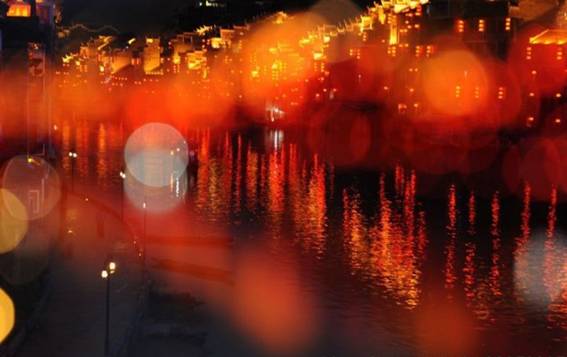 Zhenyuan Ancient Town belongs to the Dong Minority Autonomous county in southeast of Guizou province. It locates in the upstream of Yangtze River and Southeast of Guizhou Province. It's the gate of southeast Guizhou.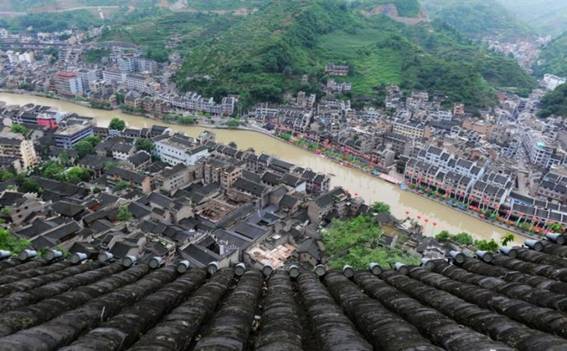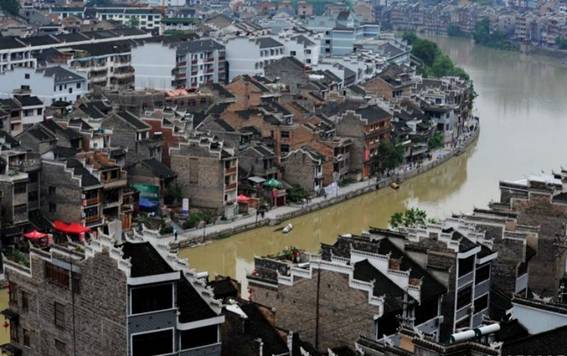 Zhenyuan Ancient Town is located along the side of Wuyang River, with mountains and rivers near around it. The river flows through the town in the S-shape. The mountains and the ancient town, together with the reflection in the river, form the Stone Screen city in the Taichi Picture. It is named as the Venice in the East as well.
In Zhenyuan, there are much ancient architecture from Ming and Qing Dynasty. Ancient roadway, pier and walls, all of them record the historical traces and also the changes of the ancient town.
The night view in Zhenyuan is fantastic, lights on the fish boat like the star in the sky! So Zhenyuan Ancient Town in the evening is also attractive, lots of local citizen and foreign visitors also come to visit Zhenyuan at night.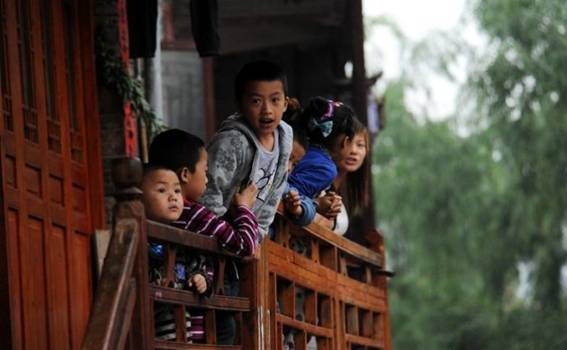 Zhenyuan has a long history, with plentiful historical culture, splendid ancient sites and colorful minority culture. It wins the 5th place of the most beautiful top 10 ancient towns in the competition in 2009.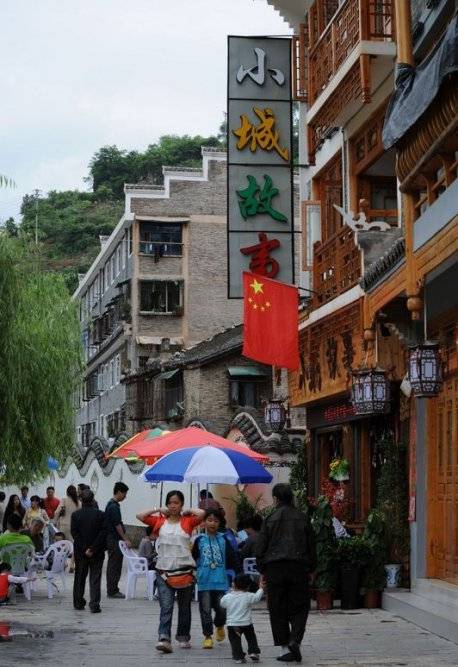 There is a saying that many stories happened in the small town, but for me, Zhenyuan is almost a blank paper, I just walk across it, nothing happen.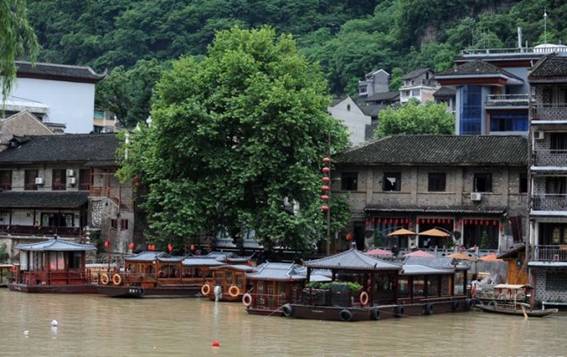 Pier in the Ancient Town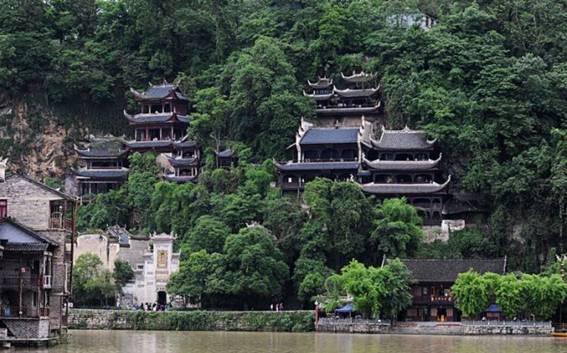 The Green Dragon Cave in east side of Zhenyuan Ancient Town, there are Buddhist Temple, Taoist Temple and Confucius Temple in the save, so marvelous.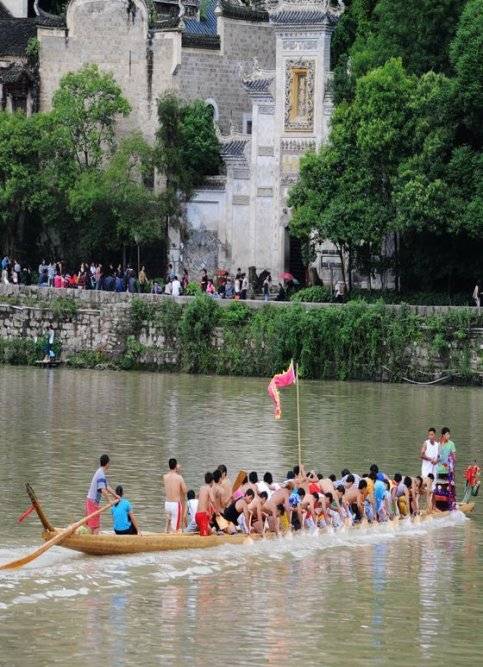 Dragon Boat Competition is held in Dragon Boat Festival in Ancient Town every year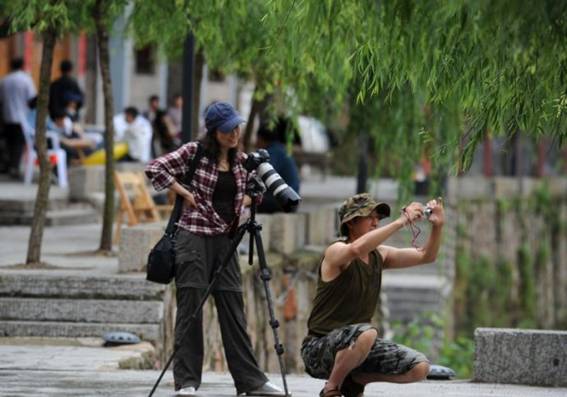 See this photographer, DSLR is not enough, take one again by camera!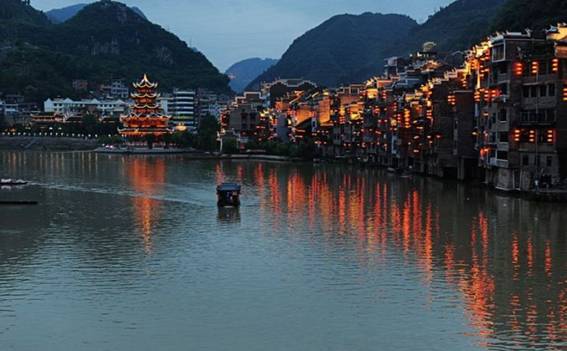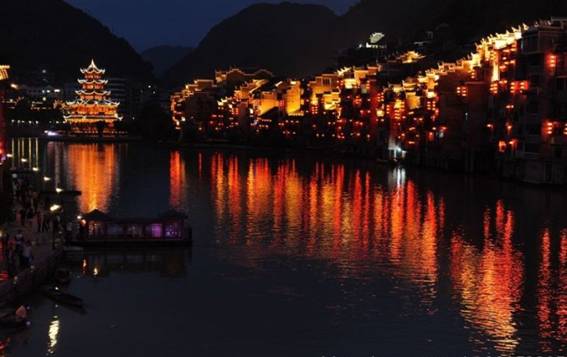 Amazing and fantastic nigh view of Zhenyuan Ancient Town
Previous: Sera Monastery, a story of the Buddhist Doctrine Debating
Next: Go Through Guizhou Huangguoshu Waterfall
Blogger Information
Janet Chan
Position:Travel Consultant
I am a person who is positive about every aspect of life. The world is brilliant, I love life, I like music, writing, literature, stamp collecting, and especially traveling, I like to take every opportunity to travel around whenever I have holidays . That's the reason why I chose to work for travel service by now. Working as a sales representative with TCT is a wonderful experience, because I did learn a lot and understand life much more than ever before.