Southern China Ancient Town - Chongqing Ciqikou Ancient Town
( Post Time:April 28,2012 By Peggy Jiang)
The ancient towns in southern China can be described as tender Chinese ladies. The factors only belong to the southern China towns are: old streets, streams, black awning boats, zigzag awnings, stone bridges, paper umbrella, etc. Without many decorations, although the awnings are poor, the banks are slipper, the streets are noisy, people in these ancient towns still keep their paces in a leisure life.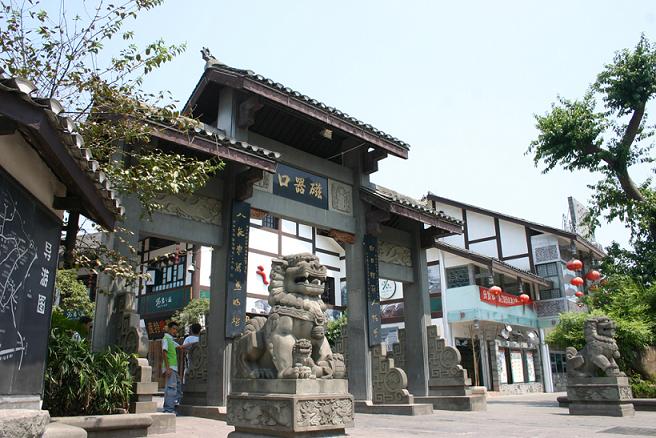 Chongqing
Ciqikou Ancient Town
The ancient town Ciqikou is located in the countryside of
Chongqing
City. Covered an area of 1.18 square meters, Ciqikou was originally called Bai Yan Chang (White Rock Square) which was emerged in Song Dynasty Xianping Region Period.
It is said one the emperor of Jianwen dwelled in one of the temple called Bao Lun Temple in this place, so that people called it Yin Long Si (Dragon Hidden Temple) rather than the official name. Since the title of this temple, Bai Yan Chang was also changed as Dragon Hidden Town latterly.
With the time pasts, the name of Dragon Hidden Town was once again changed as Ciqikou because the china industry was the major one in this town. During the peak time, more than seventy shops dealt with the china trade at the same time. This situation caused the prosperity of this ancient town. Since Ming and Qing Dynasties, Ciqikou Ancient Town enjoyed the famous fame in Sichuan Basin Area. The dense ancient civilization culture in Ciqikou makes it as a epitome of Chongqing ancient town.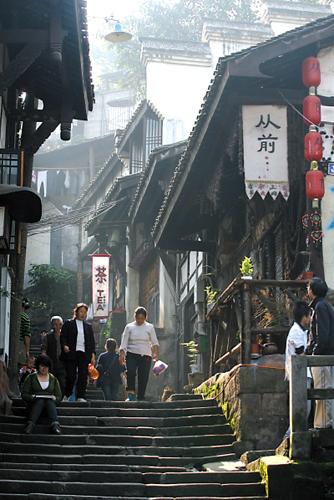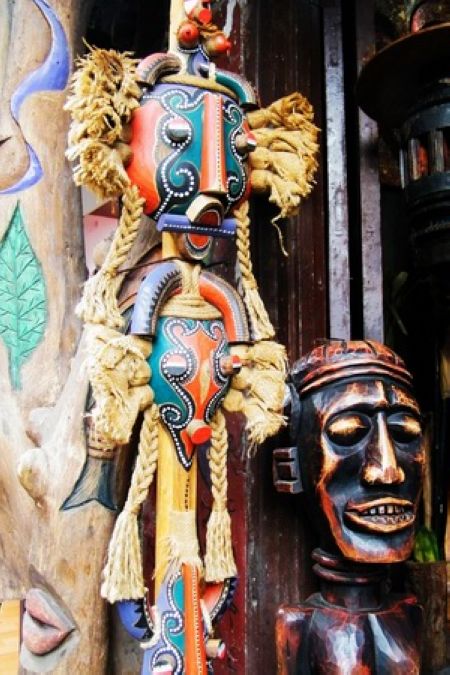 ♦ Stories behind the historical courtyard
There is a sentence to describe Ciqikou's stone road – a stone road to the hundreds of year' Ciqikou. Upon entering the gate of Ciqikou, a historical stone road with historical courtyards in both sides will enter into my eyes. They just stand there quietly. But, they link visitors to the ancient time quietly as well.
Most of the ancient courtyards are destroyed with the time past. The ancient courtyards which have been survived from the ancient time use their bricks and roofs to let contemporary people have a glimpse of the ancient life in this town.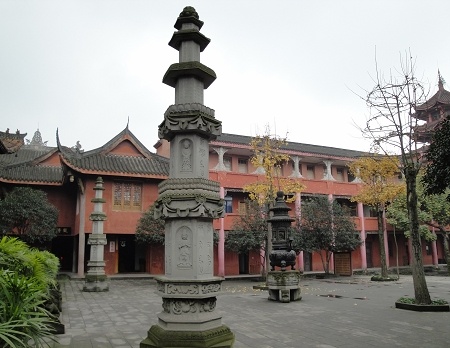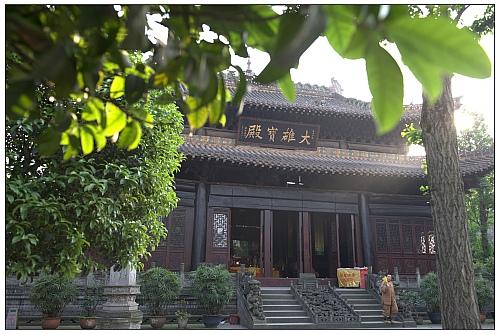 ♦ Temples in the prosperous areas
When walking on the stone road, the sounds only belonging to temple spread in to ears. Searching for the source of the sound, a temple called Bao Lun Si (Dragon Hidden Temple) is over there. This is the temple which had been dwelled by Ming emperor of Jianwen.
In the past, the widely spread of Buddhism in Ciqikou made countless temples in Ciqikou Ancient Town. Most of them were once standing in the prosperous areas. But, most of them are disappeared in the fade-out history.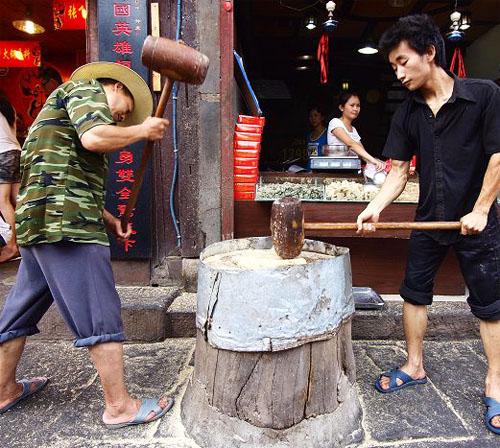 ♦ Local customs passed for thousands of years
Ba Yu custom, a title for local custom in Chongqing, has been passed for thousands of years. When wondering in Ciqikou Ancient Town, this kind of ancient local culture can be found here and there. Among the crowds, the rhythm of drums, the melody of Sichuan opera, the street performance, it was hard to catch this scene in most parts of China.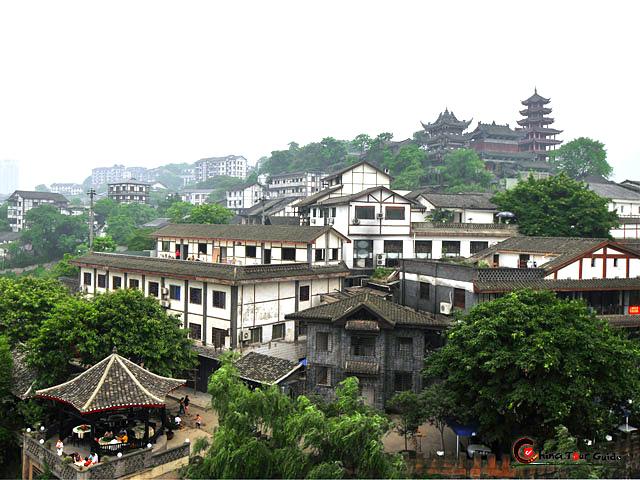 Stories about the Ciqikou Ancient Town are carved in each part of this place. If you plan to remember it one by one, you can find a teashop, take a cup of tea, relaxed yourself by just seeing the historical courtyards without any intentions or appreciating the performance on the old platform, may be you will write down your own story in Ciqikou Ancient town as well.
♦ Recommended China tour including Chongqing:
4 Days Chongqing Elite Tour
Blogger Information
Peggy Jiang
Position: Sales Representative
I like the nature because of its mysterious power. I like all my friends because of their faithful smiles. So I choose to join in Topchinatravel. In this group, I can get further touch with the nature because of the travel chances. And in this group, I also make so many new friends and remember their sunny smiles. If you ask me is that only a dream for me to go travelling with all of good friends? I can tell you "No, definitely no!" Because I have made this dream come true after I joined in TCT group. So, I can promise that your tour with our company will be a unforgettable memory in you whole life.
Peggy Jiang's Blog
Comments

( Total 0 Comments )
China Travel Advisor
Email:

Skype: topchinatravel

Tel: 86-773-2885326,2828314
Planning a trip? Ask us here