A Spring Trip to Xinjiang Yili District Sailimu Lake
( Post Time:May 10,2012 By Peggy Jiang)
Spring is a best time to travel to
Xinjiang
Yili district. There is a diamond in this area called Sailimy Lake, a hot destination for photographers and self-driving tourists.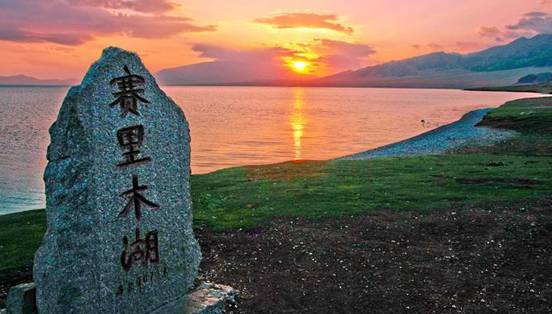 Sailimy Lake, from the ancient words meaning "the clean and pure sea", is located in the Tianshan Range in Yili District of Xinjiang. It is a lake on the mountain with a sea level of 2,071.9 meters and an area of 453 sq km. It is a paradise for photographers and self-diving tourists with a title as the last drop of tear of the Atlantic Ocean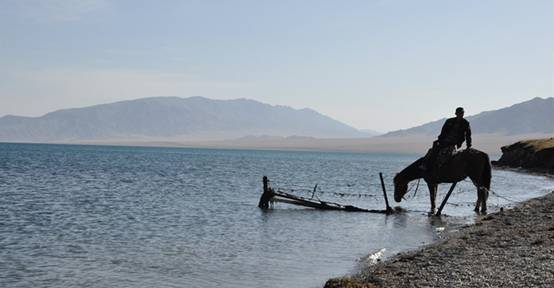 Distance between
Urumqi
and Sailimu Lake is about 560km. According to the local time, we set up on 9:30 a.m. which was actually 7:30 a.m. in
Beijing
Time.
We planned to arrive at Sailimy Lake before 5 p.m. and then began the photography tour there. After a 8-hour driving, finally we saw this charming lake – a blue diamond on the foot of Tianshan Range. Nowadays, it gradually became a charged attraction, CNY 45 per person.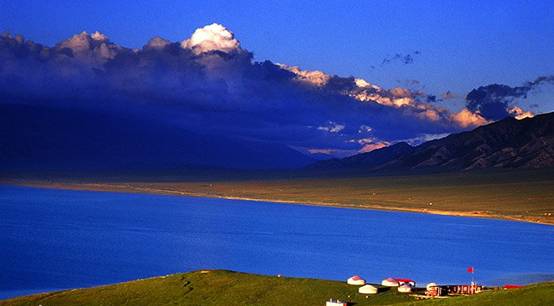 During the weekend days, lots of hikers and families who came from Urumqi would camp along this lake. The colorful camps decorated by blossoms brought this natural scenery the breath of creatures. The camping scene was also a featured picture of Sailimy Lake. We just admired people in Xinjiang because they could visit this place in anytime. I thought the painter of nature may spend most of its time to paint Sailimu Lake so it was a memorable place for every one who had been here.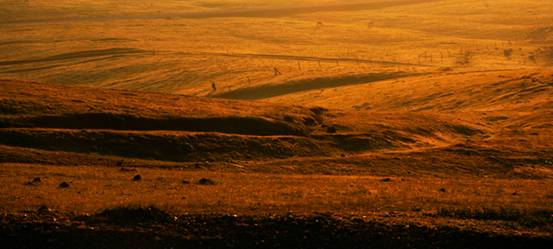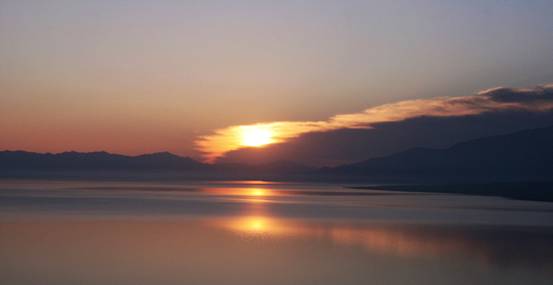 Our photographing tour was lasted till 10 p.m. (Remember it was the local time, and in Beijing Time, it was 8 p.m.) We accommodated in a yurt in the East Gate of Sailimu Lake. And till 11:30 p.m. we finally ate the local dinner – Hands Pilaf, Very delicious! According to the local custom, the local people just cook for the meal since they saw the dinners. They would not cook in advance if they hadn't seen their clients.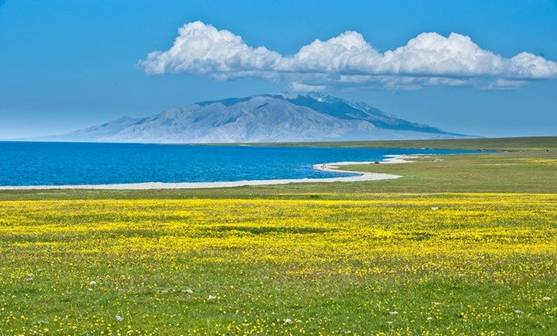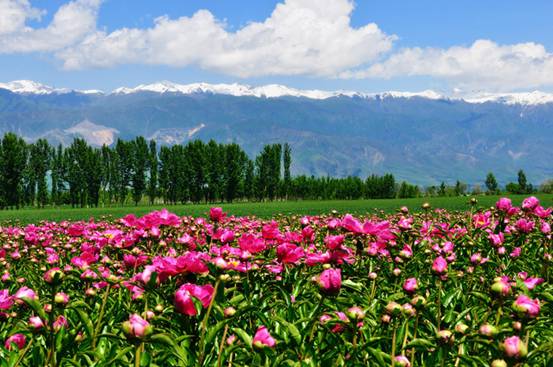 The best time to visit Sailimy Lake will be from the late Spring to the early Summer:
The blue lake, the green grassland, the colorful blossoms, all of these will light up your joyful mood. ,Wild gooses and ducks swim on the lake, swans fly on the sky, they will drive your bad mood off immediately.
Top China Travel Agency recommended Xinjiang tour:
7 Days Tour of Kashgar and Hotan
Blogger Information
Peggy Jiang
Position: Sales Representative
I like the nature because of its mysterious power. I like all my friends because of their faithful smiles. So I choose to join in Topchinatravel. In this group, I can get further touch with the nature because of the travel chances. And in this group, I also make so many new friends and remember their sunny smiles. If you ask me is that only a dream for me to go travelling with all of good friends? I can tell you "No, definitely no!" Because I have made this dream come true after I joined in TCT group. So, I can promise that your tour with our company will be a unforgettable memory in you whole life.
Peggy Jiang's Blog
Comments

( Total 1 Comments )
China Travel Advisor
Email:

Skype: topchinatravel

Tel: 86-773-2885326,2828314
Planning a trip? Ask us here