TCT Sales Team
TopChinaTravel.com is the on-line stage operated by our professional sales team. We strongly believes the value of teamwork is the irreplaceable key to our success in fierce competition, and teams up to present you the most efficient quality service as well as a pleasing and helpful website.
Our members are travel professionals who aim at providing the wide and practical knowledge which will benefit you a lot in understanding China and its inner spirit. We will try and help your clients to gain the unforgettable China experience.
So, if you have any question about your China tour, just mail us or make a phone call, we will be pleased to deal with your requests and try to arrange a memorable trip for you.
Wanna have a face-to-face communication with us?
TCT sales team is an active participant of international travel trades. So, if you prefer a more direct access to us, just make an appointment, you will surely find our figures in those famous trades like ITB, PATA and WTM, ITM, EIBTM, etc…with our warm welcome. Those trade shows would be the great stage for us to promote the business and establish new friendships. TCT Exhibition Briefing
Furthermore, Welcome to TCT Office! By any chance if you will travel to Guilin, how about take a personal talk with your tour consulter, talking about your experience and idea about this trip. You will find it will also be a nice memory during your trip in China! Company Address & Telephone
Our Sales Team
My Blog
Charlie Chan
Position: TCT Sales Director
As a pioneer and leading B2B wholesaler website for travel agents, Top China Travel aims at creating the fastest and most useful access to travel agents from all over the world to explore and expand their market to China! My team and I are always focusing on how to provide our partners and friends with the superior service. We are on the way.
My Blog
Ian Carter
Position: Consultant
G'day, I'm Ian, an Aussie who's come aboard to work with this very professional team at TopChinaTravel.com. Hopefully I will be able to share my foreigner's perception with my colleagues and lend a Western flavoured perspective to some of our travel articles. As a writer, proof-reader, ex-professional photographer and a moderately practised traveller, I seek to apply my skills and experience to helping TCT make your China travel reminiscences a joy forever.
My Blog
Daniel Mo
Position: Sales Representative
Lord Bacon once said in his classic article - Of Travel , " Travel , in the younger sort, is a part of education; in the elder, a part of experience." And I would say Top China Travel will do its utmost to bring you both abundant knowledge and tremendous experience when you're traveling in China . So why not join us? As a sales representative and tour enthusiasts, I will always be there to offer you great help!
My Blog
Janet Chan
Position: Sales Representative
I am a person who is positive about every aspect of life. The world is brilliant, I love life, I like music, writing, literature, stamp collecting, and especially traveling, I like to take every opportunity to travel around whenever I have holidays . That's the reason why I chose to work for travel service by now. Working as a sales representative with TCT is a wonderful experience, because I did learn a lot and understand life much more than ever before.
My Blog
Lily
Position: Sales Representative
My dear friends, nice to meet you here! A professional, friendly, energetic and patient travel advisor is expecting our cooperation in the near future! Join us, pay less but gain more!
My Blog
Sophie Huang
Position: Sales Representative
Life without friend is death without a witness, while traveling is a good way to make friends. Hence I love traveling. Don't you find that you are having less and less friends while you are focusing on your work? If so, come on, join us! We are Top China Travel, providing you a tailor-made tour to release yourself, enjoy marvelous scenery, experience different culture and custom and meet people.
My Blog
Tan Bin
Position: Web Engineer
I love to travel... travel will teach me a lot... enlarge me horizon, will relax me, will ask a lot... answer questions, raise new questions... I will learn about others, but also about myself... I will experience new worlds and cultures... and share me world and culture with others... Here you will find our travel experiences, tips, information or recommendation .
My Blog
Zhou Xianfu
Position: Engineer
Every man is the master for his own fortune.Have what attitude of life,will make what kind of life.All is decide to youself. Though I am just a programmer,have face to computer every day in my work,but l also like Sports,reading,walking,traveling and so on which can give me relaxed and happyness in my free time.I think the most valuably things is the time,one today is worth two tomorrows,so I feel we should be too good everyday,when we work,we ought to try our best to do it,but we also try our best to enjoy ourself in our spare time.I think this is the life.
Li Bing
Position: Web Engineer
As a photo-lover and website art designer, I am always impressed by the beauty of nature and construction of varied buildings at the first sight. Be sensitive with light and shadow and tiny differences of colors, I have so much to see, to experience during my trip. I am fond of speaking and expressing my feeling with pictures as well. Enjoy the pictures on website and you will know what I am talking.
My Blog
Peggy Jiang
Position: Sales Representative
I like the nature because of its mysterious power. I like all my friends because of their faithful smiles. So I choose to join in Topchinatravel. In this group, I can get further touch with the nature because of the travel chances. And in this group, I also make so many new friends and remember their sunny smiles. If you ask me is that only a dream for me to go travelling with all of good friends? I can tell you "No, definitely no!" Because I have made this dream come true after I joined in TCT group. So, I can promise that your tour with our company will be a unforgettable memory in you whole life.
My Blog
Candy Chan
Position: Sales Representative
Do you have such a dream that travel around the world? I think many people would say, yea, of course. As you guys,that is also my dream when I was a little girl. So it is a happy thing to be one of TCT group after graduated from university. Now, my duty is customer service. Collecting your suggestion and dealing with your complaints are my major works. For our group, your satisfaction is the most important thing. Anyway, hope you will have a nice time in China.
My Blog
Tina Chan
Position: Sales Representative
Hi, I'm Tina, a sales representative of Top China Travel. Traveling is one of my hobbies because it can enlarge my knowledge and can make friends with people around the world. What's more, it can also give me a chance to enjoy the delicious food in different places. And I love sharing my travel experience and delicious food with others and I do believe that "the world will be more beautiful because of sharing" My biggest hope right now is to make every of my clients have an unforgettable travel experience in China.
My Blog
Maggie Qin
Position: Sales Representative
I am a person who loves traveling and making friends. Because traveling let me know so much knowledge of cultures, customs, geography etc. The most important thing is I can make many new friends thought traveling. My major is tourist English, so I am proud of being a member of TCT. Working as a sales representative is full of challenges, I still can be satisfied when I help people who are fond of travel to discuss about their China tour. Try to meet all requirements from you on travel facet makes me feel happy.
My Blog
Bonnie Luo
Position: Sales Representative
I am an outgoing girl. I don't like changeless life, I like trying to experience many different things. Thus, travel is my favorite. During my travel, I can enjoy many beautiful sceneries, experience a lot of interesting stories, taste a lot of the local cuisines and make friends from all over the world. After joining in this big family TCT, my interest of travel becomes more keen, because I have got more knowledge of travel. If I have time, I will visit to all over China, and even across the world.
My Blog
Lux Liu
Position: Sales Representative
Good day, I'm Lux. If you ask me "Do you like travel"? Oh, I must say, I quite love traveling, and my dream is traveling around the word since I was a little girl. I save every penny for my dream and hope that one day, my foot steps would cover every place of this planet. You may laugh and think I am just a dreamer. Yes, I am dreaming in my dream now, but I believe, someday, my dream will come true! Now, please click into my blog and let's share our exploring trip!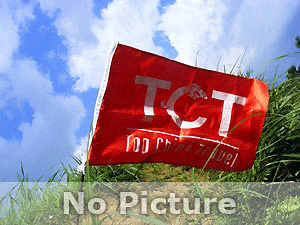 David Zhou
Position: Sales Representative
hi,i am David from top china travel.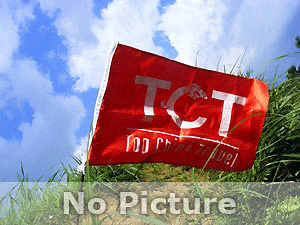 rebecca
Position: Sales Representative
Life is a journey with an unknown destination,which is the most attractive factor of travel.You will never know what happen next. Life full fills with surprise and adventure, so does travel. The tour is that raod of knowlege.So,I am Rebecca,who is always smiling and outgoing, take all your romantic and adventure spirit, and I will get the rest ready for your trip. Follow me, follow your heart, the world is at your feet.
About TopChinaTravel
TCT Provides You
China Travel Advisor
Email:

Skype: topchinatravel

Tel: 86-773-2885326,2828314
Planning a trip? Ask us here