Tianjin Porcelain House, a House Priceless
( Post Time:April 28,2012 By Zoe Luo)
The
Porcelain House
locates in the old French Concession, is a so very special building in
Tianjin
. Designed by Lianzhi Zhang, its owner, it is now a unique private porcelain museum which all covers with porcelain pieces, rock quartz and agate pieces. It is perhaps the most strange and eye-catching house in Tianjin. Its owner, is entitled "China's Gowdy".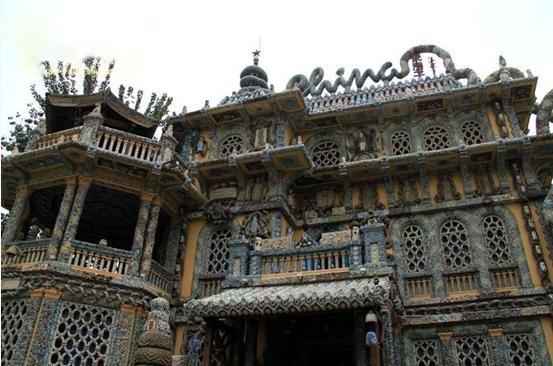 Tianjin Porcelain House, a House Priceless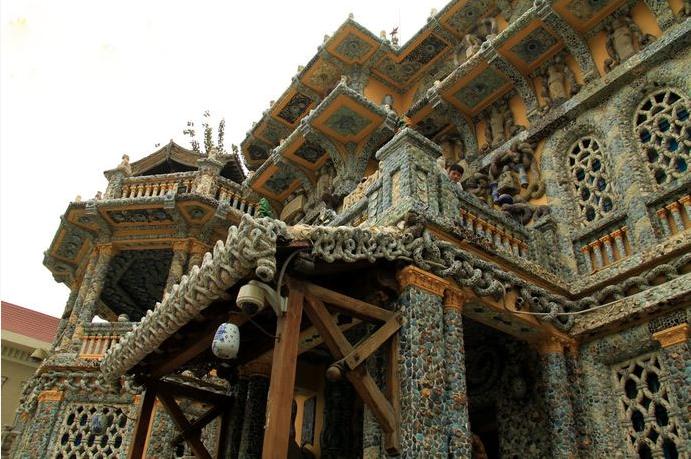 People might be shocked by the first sight of this house. As it is so different with the ones we used to known and seen. It is a "Realm of Porcelain", a real "Porcelain House"!
The Porcelain House is originally a French-style building standing on 72 Chifeng Road. It is said that the Porcelain House is decorated with about 400 million pieces of ancient Chinese ceramic chips and over 13,000 ancient Chinese porcelain vases, plates and bowls. Creative design and various priced decorations made it an unique priceless artistic work.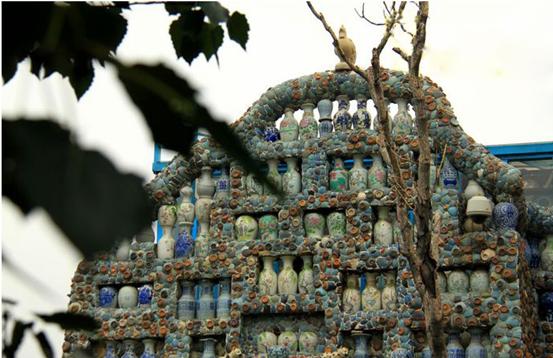 The front gate decorated by porcelain pieces and different shaped china bottles
All the porcelain pieces that decorated this house are said to be precious collections of Lianzhi Zhang, its owner. None of the porcelain is modern product, but antiques that have at least 200 years of history, ranging from Jin Dynasty to Qing Dynasty. Some of them are even treasures produced by 5 great ancient kilns like Jun Kiln and Ru Kiln in Henan Province.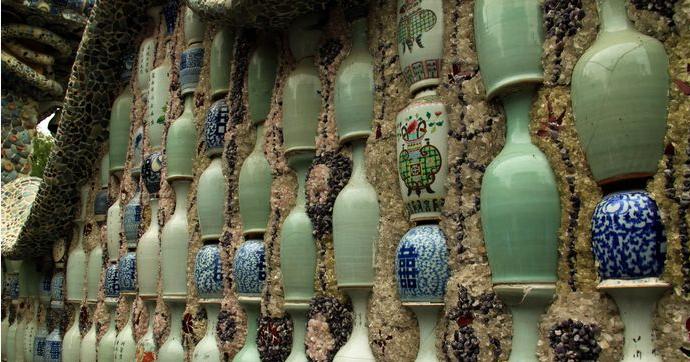 The china-bottle-external-wall of the house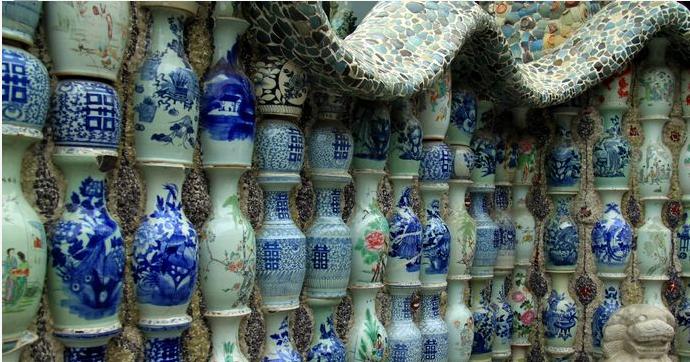 From another angle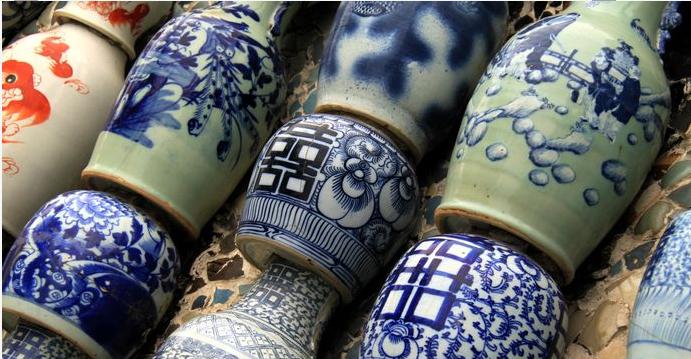 Take a closer look
The external wall of this house, which stretches 10 meters, is connected by hundreds of old porcelain bottles in similar shape. Take a closer look, you will find all the gaps between bottles are filled with quartz.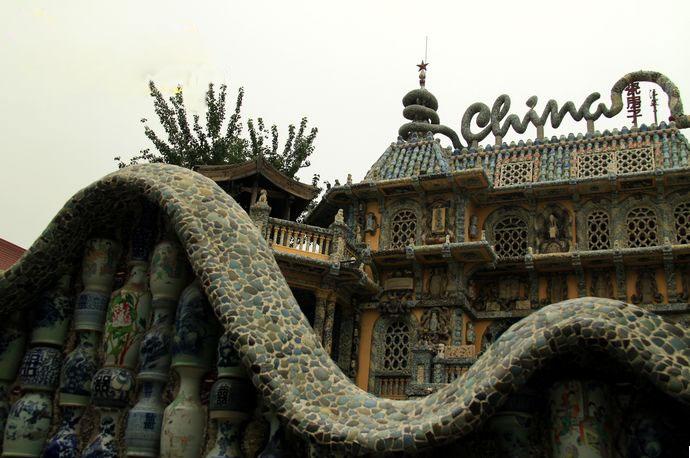 A giant porcelain dragon coiled on the roof, its body formed an English character "china".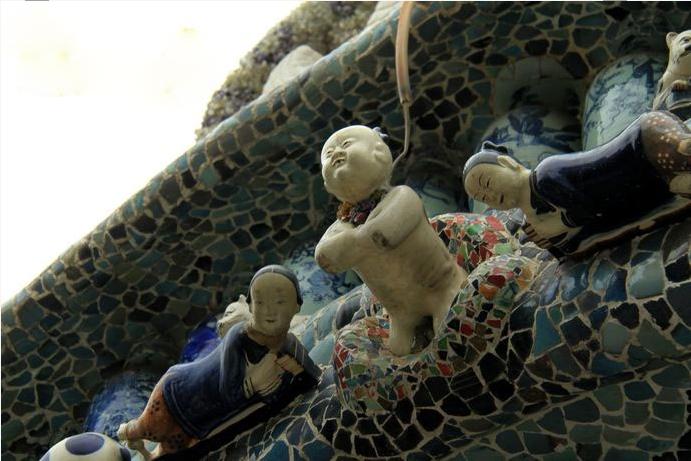 Traditional Chinese-style porcelain dolls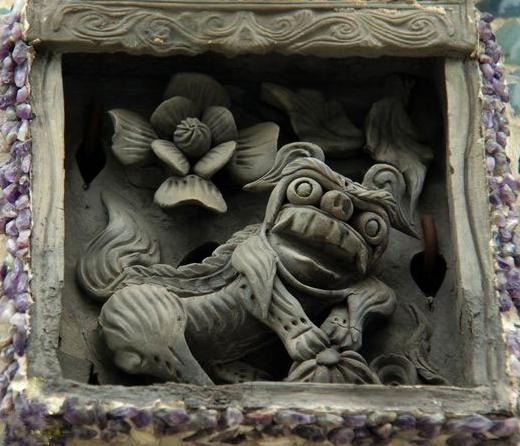 Stone carved lion and flower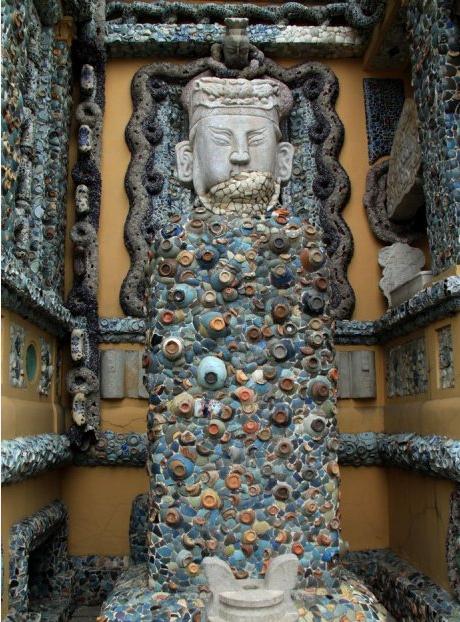 A big white marble human figure decorated with porcelain pieces.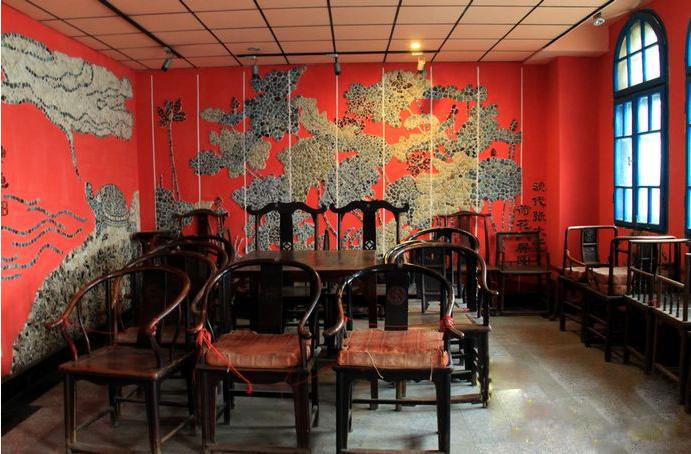 The locker room, also decoration with porcelain wall painting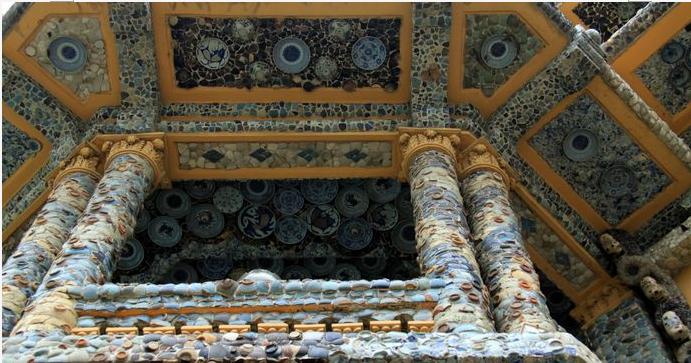 The platform of the house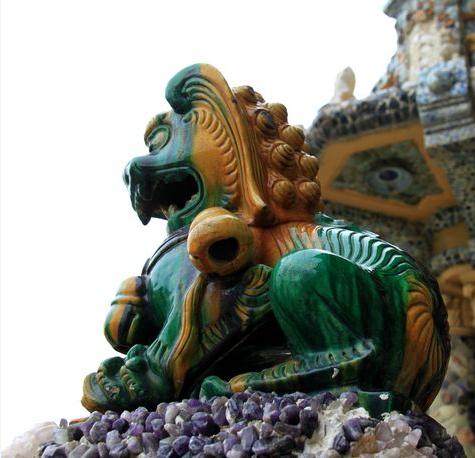 A multicolor azure stone lion
Besides porcelains and white marble statues, the house owns more than 300 varied shaped and gestures stone lion that occupied every corner of the house. Each of them, is precious antiques with a history ranging from Eastern Han Dynasty to Qing Dynasty.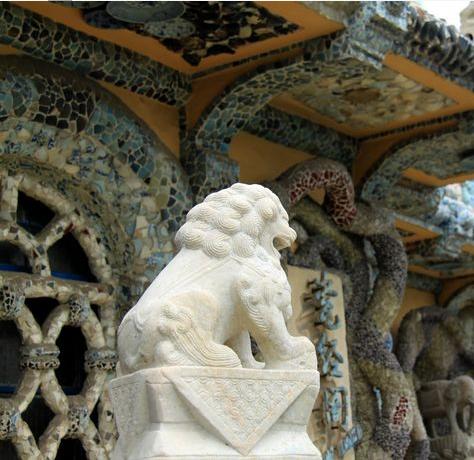 The white marble lion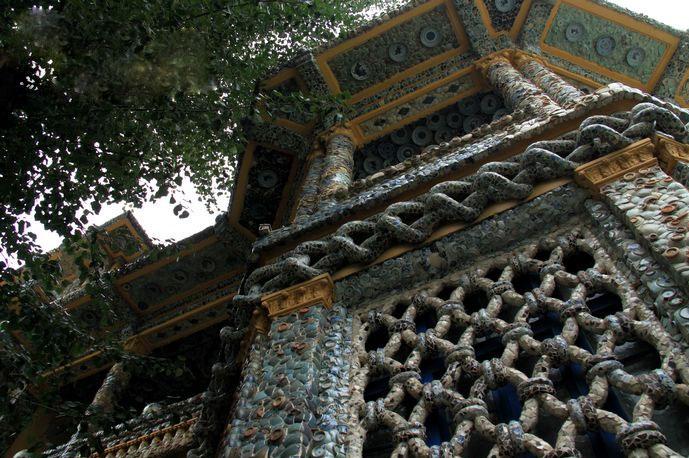 Porcelain-decorated wall and window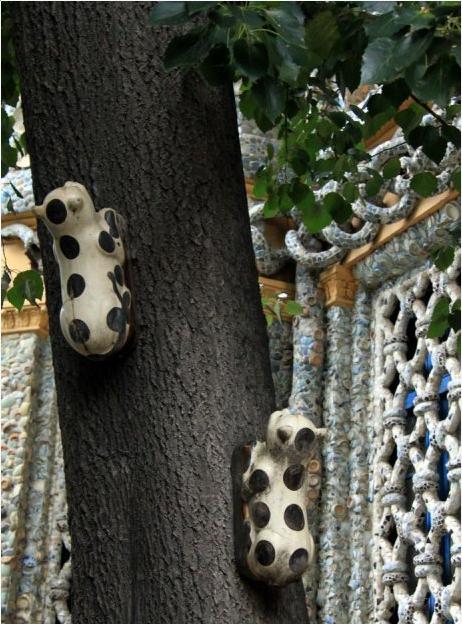 Porcelain cats on the tree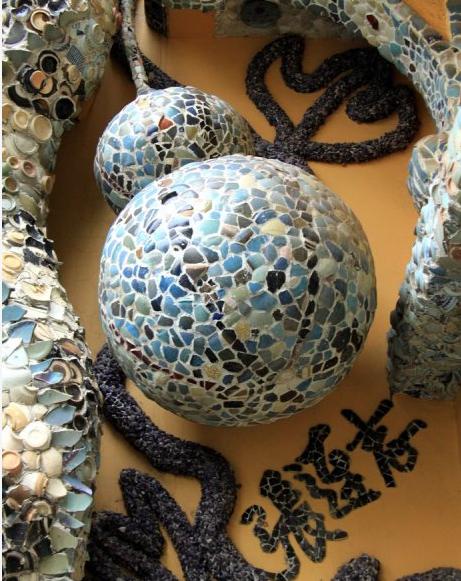 Porcelain bottle gourd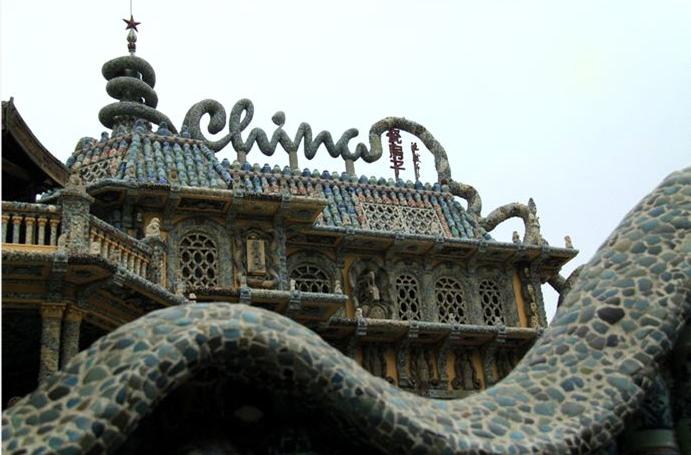 Wanna know more about this priceless house, come with us
6 Days Enjoyable Beijing and Tianjin Tour
Blogger Information
Zoe Luo
Position: Sales Representative
Hi! I am Zoe, greetings from Guilin – have you ever heard of it? A small but beautiful city! 26 years ago, I was born in this small city without a silver spoon in my mouth. But, I still grew up into a young lady, happy (well, might not all the time), and enjoy my life here. Being one of the sales representatives of TCT, I learned a lot and got a further idea of travel. Is it just a sightseeing activity or, more like a spiritual journey? I cordially wish that, our professional team can always be at your service and bring you a gorgeous trip here in China both for your eyes and feelings! Welcome!
Zoe Luo's Blog
Comments

( Total 0 Comments )
China Travel Advisor
Email:

Skype: topchinatravel

Tel: 86-773-2885326,2828314
Planning a trip? Ask us here